Wilderness Aware Rafting
Located where Highway 60 crosses the Salt River between Globe and Show Low
Sponsored Content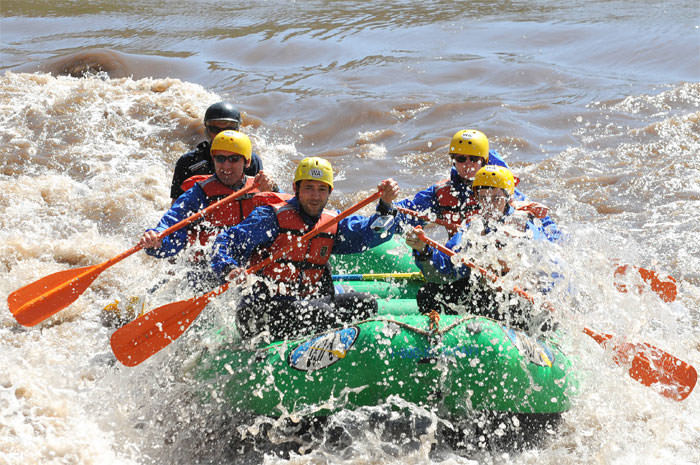 Exciting world class whitewater rafting trips through the Upper Salt River Canyon close to Phoenix and Tucson! Expect challenging whitewater with professional guides on every boat. No previous experience is required. We are proud to offer award winning service.
This NOT a mild water tubing trip in Phoenix, it is the real deal between Globe and Show Low. We use only top-notch equipment including self-bailing boats.
For a quick adventure we offer half day, full day trips every day from March through mid-May. Full day trips include a hot fajita lunch at our riverside oasis.
Longer camping adventures continue through the Salt River Wilderness for 2 to 5 days of rapids and stunning canyon scenery far from the crowds and city lights.
• Twice named "Company of the Year!"
• Established in 1976
• Professional guides on each boat
• Wetsuits, wetshoes and splash jackets available for no extra charge.
• Clean comfortable changing facilities
• Riverside meals prepared using fresh ingredients
Arizona Rafting – Wilderness Aware
Phone: 1-800-231-7238
Website: www.inaraft.com