Black Canyon Adventures
Hoover Dam
Sponsored Content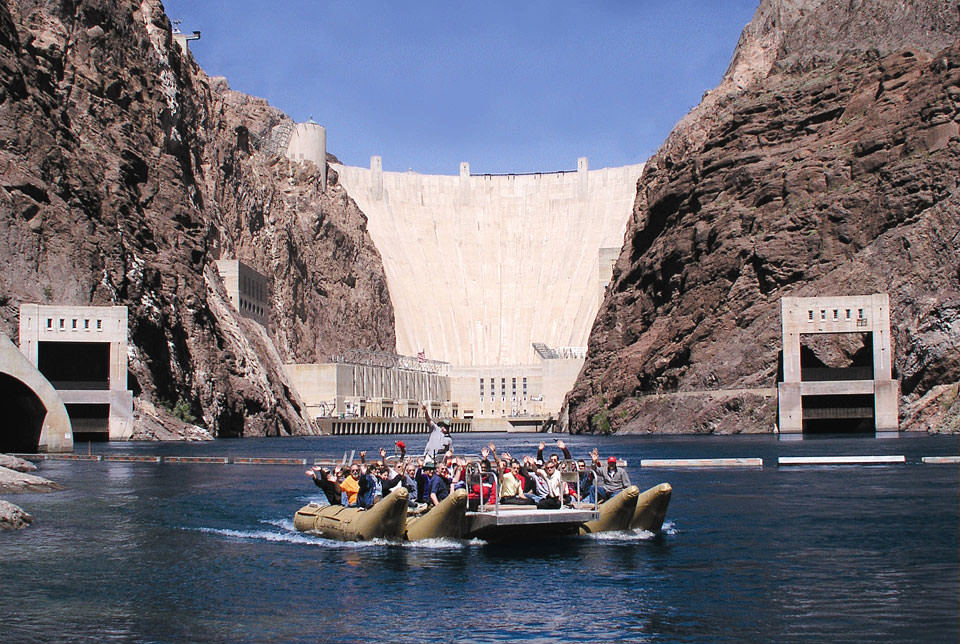 Located a short distance from the Las Vegas Strip in Lake Mead National Recreational Area, the Black Canyon, is truly one of those unique places to visit. Experience scenic Black Canyon on the magnificent Colorado River on rafts that launch from the base of Hoover Dam. Cameras will capture extraordinary views of Hoover Dam and remarkable sightings of majestic desert big horn sheep, osprey and more!
Relax as experienced guides lead you on a breathtaking journey through towering canyon walls that often rise 2,000 feet above you. View natural hot springs, stunning volcanic rock formations, and other geological wonders.
Also, the Mike O'Callaghan – Pat Tillman Memorial Bridge opened to the public in 2010. Guests on our tour get to see this magnificent engineering marvel from the water!
Black Canyon River Adventures is a one-of-a kind guided excursion. Not only do guests have the opportunity to see the historic road used to construct the dam going to the launch site, but they have lunch on the tour and the chance to swim in the cool and refreshing waters of the Colorado River.
The popular, day trip ends on the Arizona side of the Colorado River at Willow Beach Marina. Where guests have time to explore, stroll the fishing bridge, do some shopping and grab a snack.
TOTAL TOUR TIME: Approximately 5 hours (not including Las Vegas transfers)
CHECK IN TIME: 9:15 to 9:30am Daily
TOUR RATES:
Drive Yourself to the Hacienda:
Adult (16 years & older): $87.95
Child (13 - 15 years): $82.95
Child (5 - 12 years): $53.95
Las Vegas Round-trip Transportation:
Per Person: $44.00
Black Canyon River Adventures, Hoover Dam, AZ/NV
Located at the Hacienda Hotel & Casino / Hwy 93, Boulder City, NV
Phone: 800-989-7800
Website: www.blackcanyonadventures.com/