The Kaibab Plateau: An Arizona Road Trip
June 27, 2017 at 5:29 am
The Grand Canyon's North Rim is just one of the Arizona Strip's spectacular sights. | Noah Austin
Last week, a pair of assignments for Arizona Highways took me to the North Rim of the Grand Canyon and the surrounding Kaibab Plateau. I scheduled the trip a while back and had no idea it would come during three of the hottest days in the history of the Phoenix area, but that's exactly how it worked out when my wife and I headed up to the Arizona Strip.
The Strip, in many ways, is more tied to Utah than it is to Arizona. If you're driving, there are only two ways to reach it from the rest of the state, and we checked out both of them on this trip: Navajo Bridge, which carries U.S. Route 89A over Marble Canyon, and U.S. Route 89's Glen Canyon Dam Bridge, just downstream from its namesake and Lake Powell.
We stopped at Navajo Bridge to see if we could spot the California condors that recently made a nest near the bridge. We spotted the cave but weren't able to see any condors — possibly because it's hard to see a black bird in a black cave. After lunch at Marble Canyon Lodge, we took a detour down to Lees Ferry on the Colorado River, where we visited Paria Beach and the Paria Riffle (pictured). Then we continued west, past the towering Vermilion Cliffs and up onto the Kaibab Plateau. (Click each picture for a larger version.)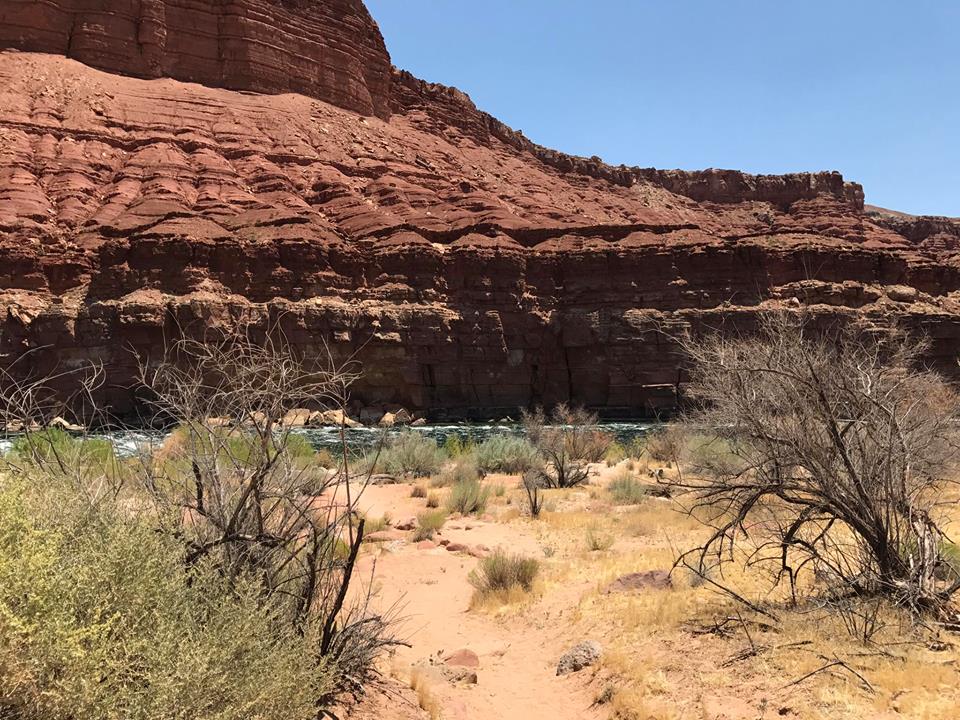 We stayed at Jacob Lake Inn, which dates to 1923 and features a motel and cabins — plus a general store, a restaurant and some of the best cookies you'll find. The inn is centrally located on the Strip, offering easy access to the North Rim to the south and several of Utah's national parks and monuments to the north. The lake (pictured) for which the inn and community are named is now just a small pond; it's named for early Mormon settler Jacob Hamblin.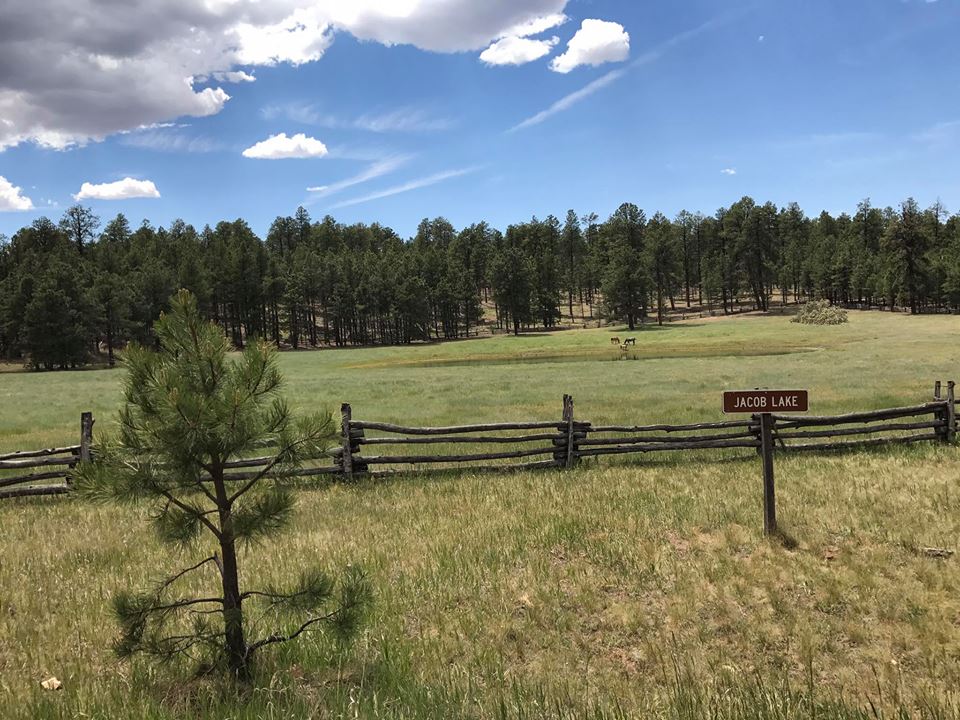 We spent most of two days at the rim, checking out Cape Royal, Point Imperial (pictured) and the hiking opportunities around Grand Canyon Lodge. Because it was hot even up at the Canyon, we didn't hike down into the gorge, opting to stay at the cooler climate of the rim. If you're in search of solitude and quiet, I can't recommend the North Rim enough. The South Rim has its charms and is certainly more accessible, but up north, there's less development and just as much natural splendor. (And it's cooler.)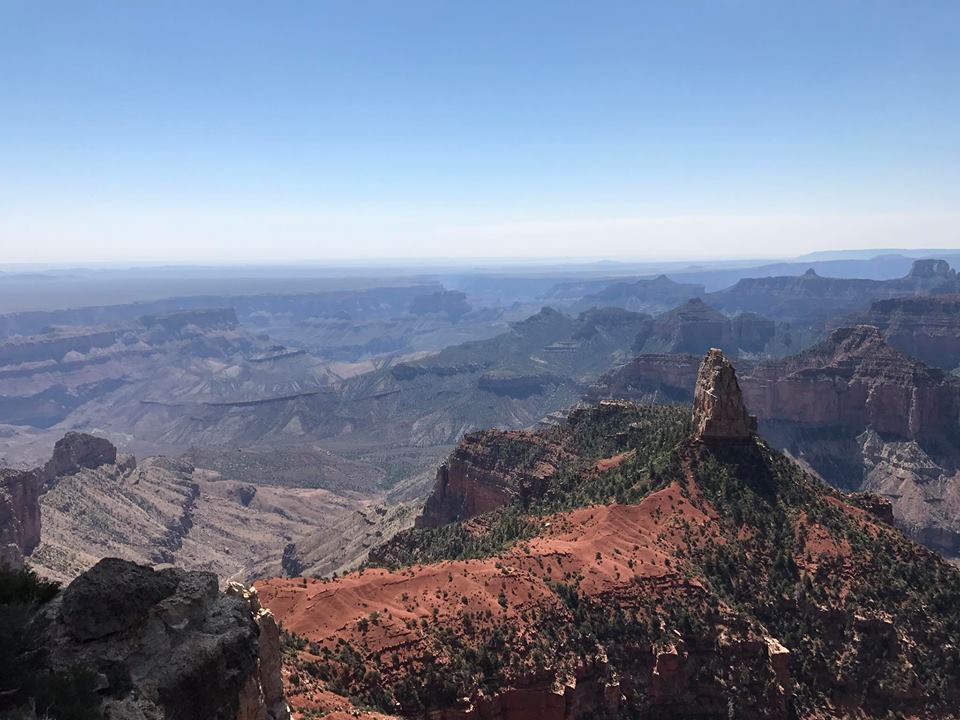 We also explored some forest roads, including one route that led us to this spectacular view (pictured). It's likely you'll read about the drive to this location in an upcoming issue of Arizona Highways.
The drive to the Canyon on State Route 67 (the North Rim Parkway) is spectacular, too. This (pictured) is DeMotte Park, a huge meadow surrounded by ponderosa pines and other evergreens. We saw several deer and wild turkeys here, along with some of the North Rim's famous (or infamous) bison herd.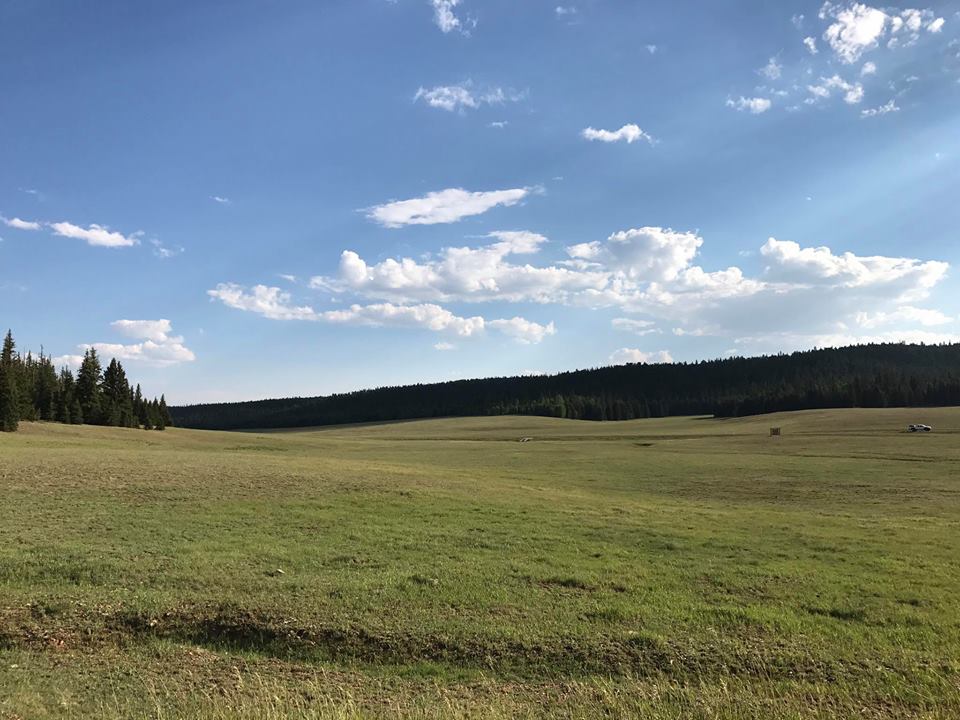 We then took the scenic route back to the Valley, heading up into Utah and east on U.S. 89 to Lake Powell and Page. That gave us a chance to enjoy the view from the Echo Cliffs as we descended from Page to the Marble Canyon area below.
On our way home, we couldn't resist a stop at the San Francisco Peaks' Lockett Meadow (pictured), which I hadn't yet visited. Then it was on to Flagstaff (for dinner at Diablo Burger) before returning to Phoenix.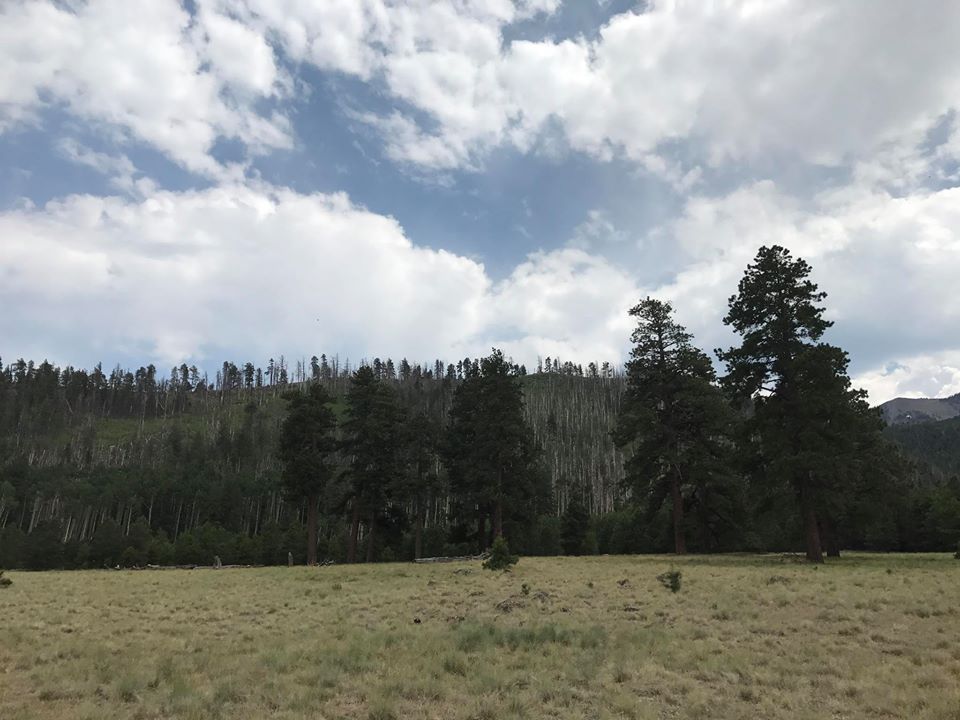 We've got a lot of hot days left this summer, and a trip to the North Rim and the surrounding area can provide much-needed relief. It's one of my favorite places in Arizona, and if you visit, I'll bet it'll become one of yours, too.
— Noah Austin, Associate Editor