Here's another photo from At Work in Arizona: The First 100 Years, an Alliance Bank of Arizona book project that explores Arizona's economic history. The book is available at Alliance's Arizona locations and online with a donation of $100 or more. The donation supports education-focused nonprofit organizations in the state.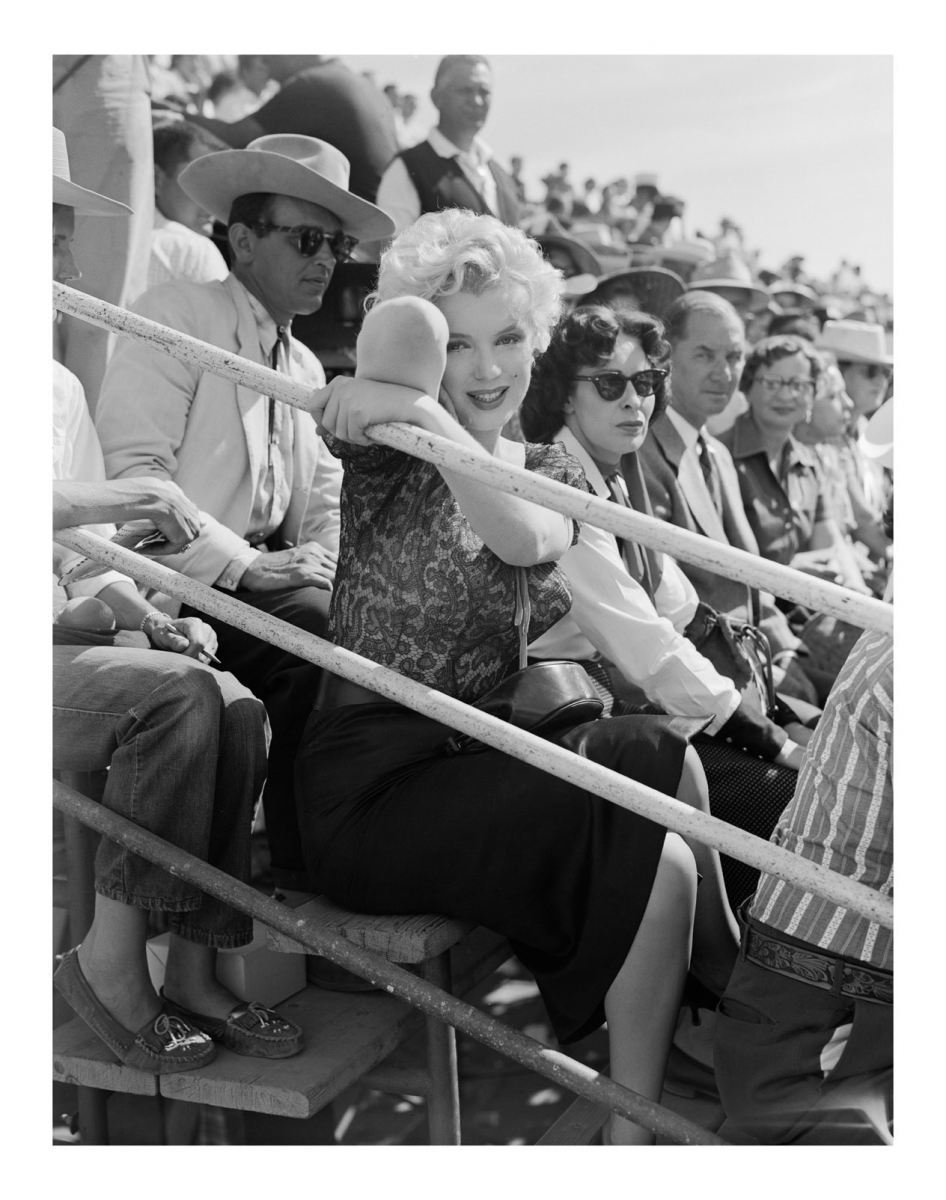 Marilyn Monroe, Bus Stop, Arizona State Fairgrounds, Phoenix | 1956
Norma Jean Baker, known forever as Marilyn Monroe, co-starred with Don Murray and Eileen Heckart (right, in dark glasses) in Twentieth-Century Fox's 1956 comedy Bus Stop. Adapted from William Inge's two plays, Bus Stop and People of the Wind, the production was partly filmed in downtown Phoenix and at the Arizona State Fairgrounds during the Phoenix Junior Chamber of Commerce's annual Rodeo-of-Rodeos. Monroe, who stayed at the city's historic San Carlos Hotel during the filming, won a Golden Globe for her performance, while Murray earned the Academy Award for Best Supporting Actor. Arizona, which had been a popular vacation retreat for Hollywood A-listers for decades (the Arizona Biltmore's main pool was alleged to be Monroe's favorite), became a regular location for filmmakers after 1945 for its distinct Western landscapes, lightly populated rural vistas unfettered by power lines and development, and Western cities and towns rarely seen in motion pictures.
(Photo credit: Thomas Parks, Thomas Robinson Collection)