Reader Spots Error (From 1944) In Our April Issue
May 11, 2015 at 12:05 am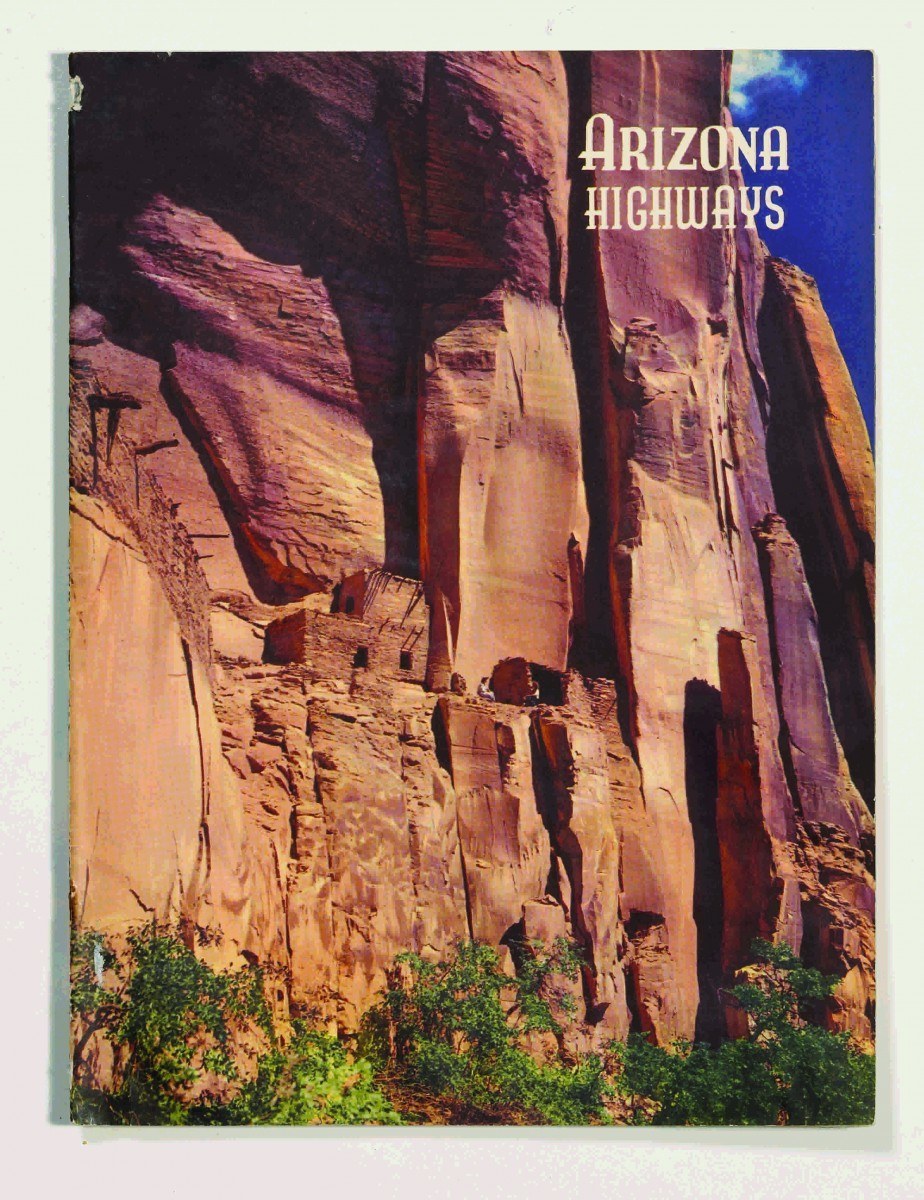 Even though our June issue is about to hit newsstands, we're still getting comments about our April issue, which celebrates the 90 years Arizona Highways has been publishing. A recent email came from an eagle-eyed reader who asked not to be identified. He praised the issue, then wrote:
There have been, either in previous Arizona Highways or other publications, pictures of Betatakin that seem strange. The image of Betatakin on page 18, for example, shows "buildings" on the extreme left that appear to be on the extreme right on page 23. I've been to the ruins a couple of times, and I'm guessing the page 18 image is correct.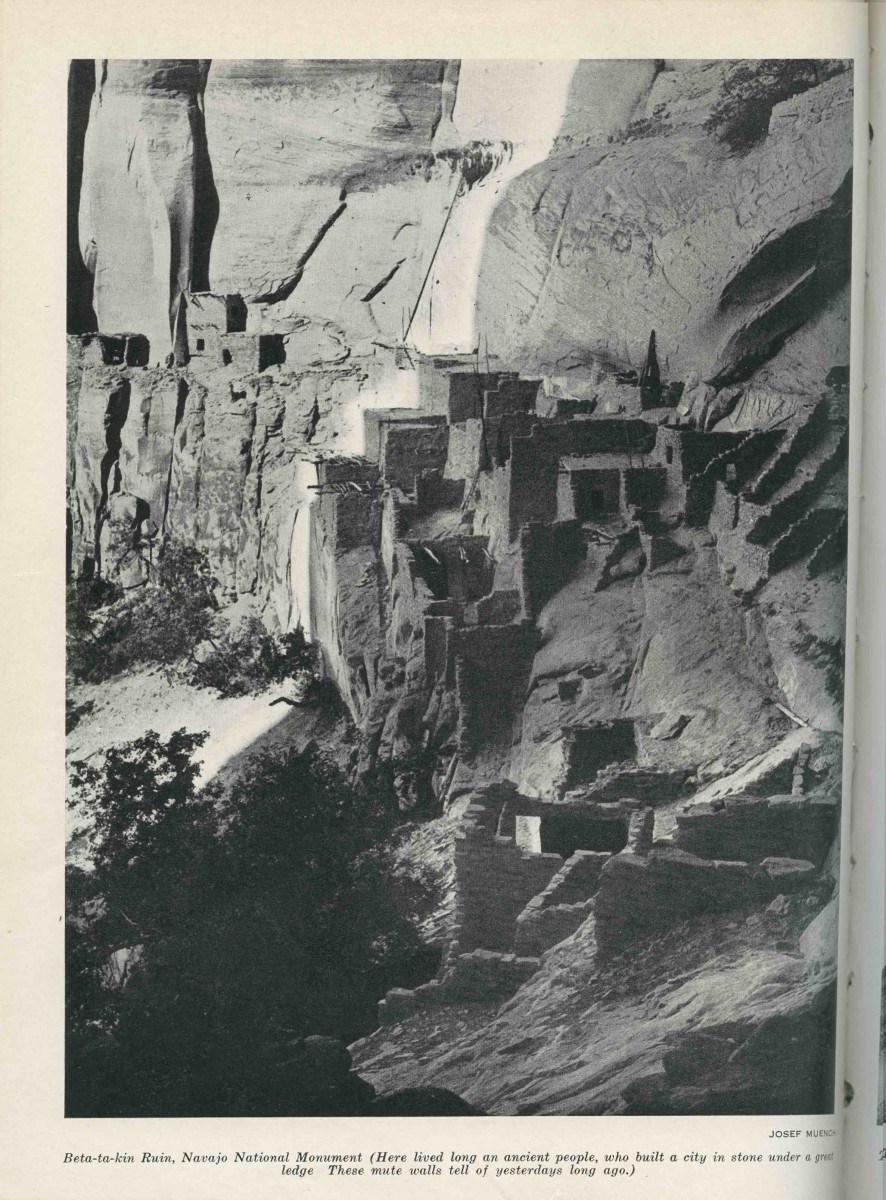 We weren't sure what he meant, so we examined the two photos more closely. The first (at right), a Josef Muench black-and-white image from 1938, shows several of the structures at Betatakin, a cliff-dwellings site at Navajo National Monument. Look closely at the two-level structure on the left side of the image.
Now look at the above image, a Dr. Emil W. Haury photo that shows the same structure, but reversed horizontally. You can tell it's the same building because the cliff wall behind it is also the same (albeit reversed as well).
We examined contemporary photos of Betatakin and concluded that, yes, the black-and-white photo correctly shows the site. That means our February 1944 cover, on which a new Arizona Highways logo made its debut, was a major goof.
How would this have happened? Well, in those days, of course, everything was on film, so it could be that a transparency inadvertently got flipped around. It's hard to imagine that this would have been done intentionally, since Betatakin is a recognizable (albeit remote) landmark.
Arizona Highways didn't publish letters to the editor in 1944, so we don't know if anyone called attention to the mistake back then. The issue was one of the first published during Bert Campbell's second stint as editor; Campbell filled in for Raymond Carlson while Carlson served in the Marines during World War II.
We regret the error. That is, we would regret the error if any of the current Arizona Highways staff had been here in 1944, but none of us was even born before the 1950s. But we wanted to embrace this opportunity to correct the historical record.