Winners of Arizona Wildlife Views Photo Contest Announced
November 4, 2014 at 12:05 am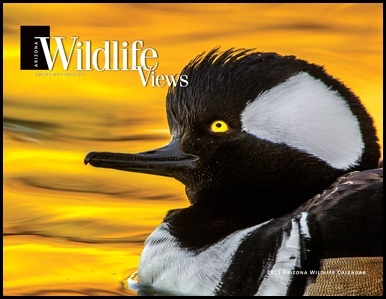 Chandler photographer Robert Rinsem has won the grand prize in Arizona Wildlife Views' annual wildlife-photography contest, and Rinsem's and other winners' photos will be featured in a calendar in the Arizona Game and Fish Department magazine's November-December issue.
Rinsem's photo of a hooded merganser (pictured; it's a small duck) will be featured on the calendar's cover. Rinsem also was honored for his photo of a herd of pronghorns.
Other honorees include frequent Arizona Highways contributor Bruce D. Taubert, along with Joshua Esquivel and Peggy Coleman, who you might know from our annual photography contests and weekly Friday Fotos galleries.
To see all the winning images, click here.