February 21, 2018 at 5:53 am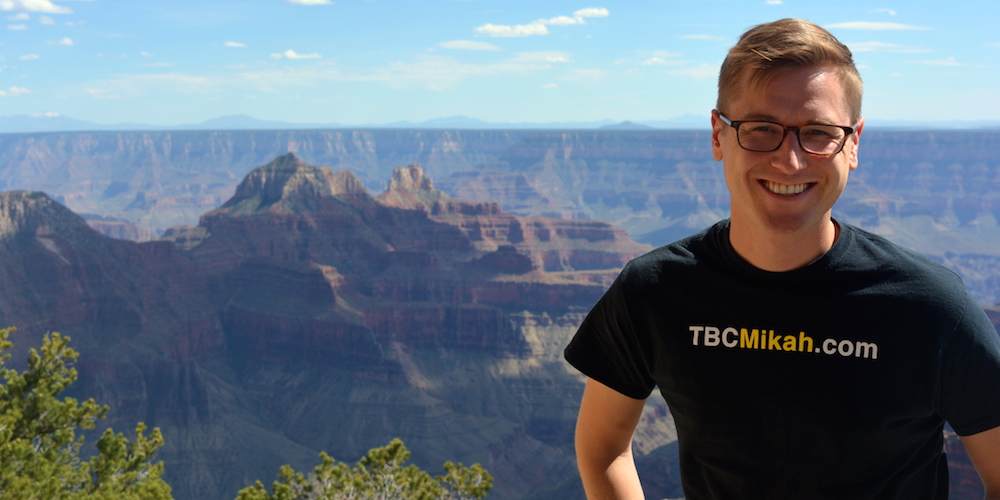 Courtesy of Mikah Meyer
Mikah Meyer learned something when his father died of esophageal cancer at age 58 in 2005.
"I realized a lot of my peers seemed to think they were guaranteed to live to 80," says Meyer, a Nebraska native who was 19 then. "His death made me realize we're not guaranteed to make it to retirement."
Shortly after his dad's funeral, Meyer embarked on a long cross-country road trip as a way to process the loss. It was a healing experience, he says — and it drove home a lesson: "I might not have the time I think I have to do the things I want to do in life."
Now, it's safe to say, Meyer has fallen in love with the open road. His current road trip, which began in 2016, is taking him to all 417 National Park Service sites in the country. He's aiming to become the youngest person ever to see them all when he finishes the trip next year.
The journey recently took Meyer to Arizona, where he spoke with Arizona Highways before getting on a plane to visit Park Service sites in American Samoa, Guam and Hawaii. When he returns in March, he'll have four more Arizona sites to cross off, including Lake Mead National Recreation Area and Tonto and Organ Pipe Cactus national monuments.
The fourth is a tough one: Hohokam Pima National Monument, which is not currently open to the public. Meyer is hoping someone from the Gila River Indian Community will grant him special permission to visit the site. (If you know a guy, or know a guy who knows a guy, you can contact Meyer via his Facebook page.)
The high points of Meyer's trip so far, he says, have been places other than national parks — such as Chiricahua National Monument and Coronado National Memorial in Arizona, and national monuments and seashores elsewhere in the U.S. "Getting to go to those hidden gems, that's been the real highlight," he says.
Arizona plays a pivotal role in this adventure, because Meyer has visited before, on a trip that included a hike to Havasu Falls in the Grand Canyon. "That was my first time doing real camping in my life," he says. "If I hadn't had such a good experience there, I might not be doing this trip now."
There's an advocacy component, too. "When I started this journey, I realized the outdoors industry had never sponsored an openly LGBT person," Meyer says. "I thought I would have to hide that part of myself, but as people found that out [about me], they wanted me to share it and be that 'openly gay outdoorsman' role model."
In the same vein, he says, "there are very few openly gay Christian role models out there." He stops at churches along his route — including one in Glendale, where he'll be on April 1 — to sing, preach and raise money for the trip.
Meyer now has visited 292 of the 417 Park Service sites. Many of the remaining ones are in California and Alaska, but he'll then have to cross off some farther east — including one that didn't exist when he started his trek. He's aiming for a world record held by Alan Hogenauer, who was 39 years old when he finished the list in 1980. Back then, though, there were only 320 such sites.
Meyer will be 33 when he plans to finish, so he's got some margin for error. But he's not wasting any time.
Mikah Meyer sings and talks about his travels from 9 a.m. to noon Sunday, April 1, at Foothills Christian Church (3951 W. Happy Valley Road) in Glendale. For more information, visit the event's Facebook page.