September 25, 2018 at 5:53 am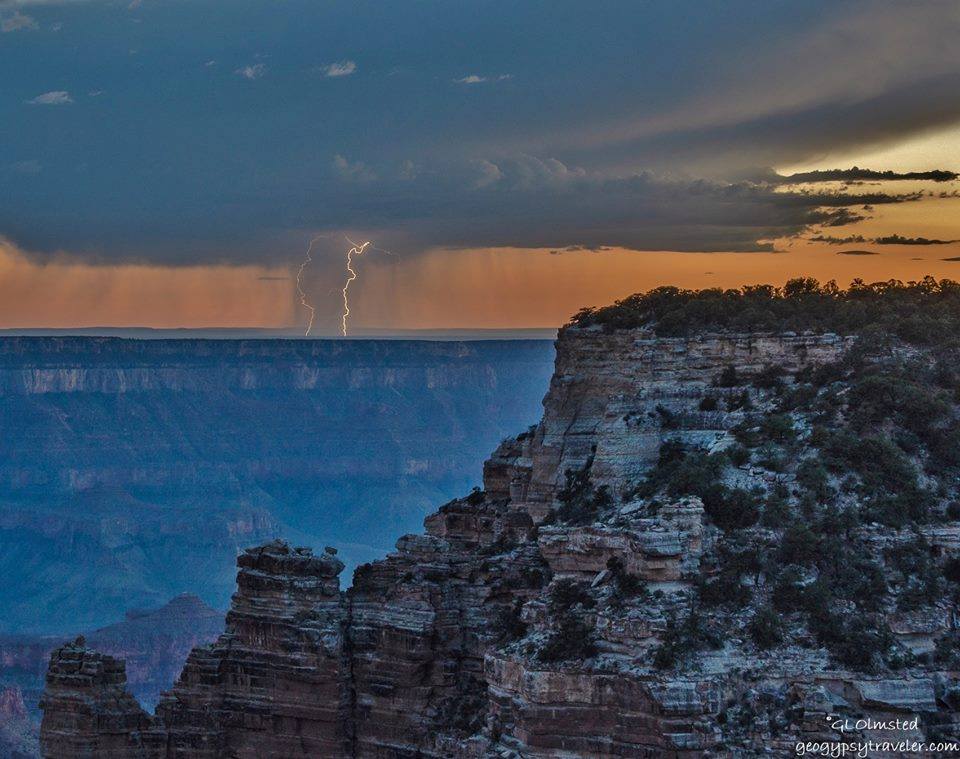 Gaelyn Olmsted | Grand Canyon North Rim
Tourism promoters near Grand Canyon National Park are touting the idea of stretching out the North Rim's operating season to allow more people to experience the remote section of the park.
As the Associated Press reported this month, the proposed change comes amid a downward trend in annual snowfall at the North Rim — which currently is open from May 15 to October 15. The 30-year average for snowfall at the North Rim is more than 11 feet a year, but snowfall has been declining over the past decade, according to the National Weather Service.
Tourism officials in Kane County, Utah, which is north of the North Rim, told the AP they'd like the area to be open year-round or most of the year so Kane County can promote itself as a "four-season destination." For now, they say they'd like to add a couple of weeks to both ends of the North Rim's current season.
Park officials told the AP that expanding the season would require hiring workers for longer stints, upgrading the North Rim's water system, weatherizing cabins and providing more snowplow resources.
A meeting is planned for October to discuss the idea of lengthening the North Rim season, but a Kane County official told the AP major changes are not expected for five to 10 years.