August 8, 2017 at 5:19 am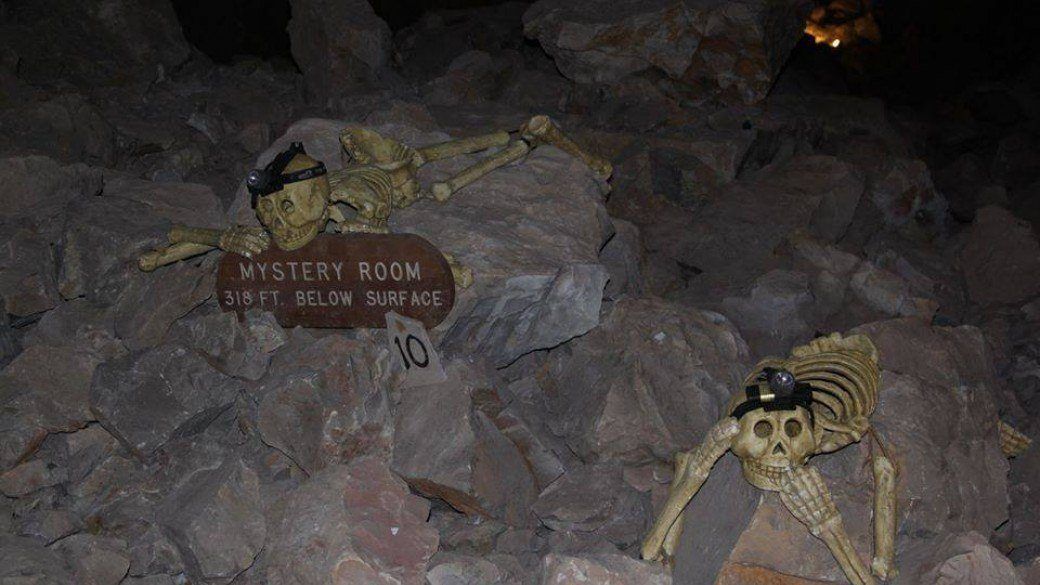 Caverns Grotto didn't exist when these guys showed up at Grand Canyon Caverns. If it did, they'd have a little more meat on their bones. | Cindy Roth
A popular tourist attraction along Historic Route 66 is opening a restaurant that's unlike any other in Arizona.
As ABC15 reported last week, Grand Canyon Caverns, located along Route 66 between Seligman and Kingman, has created Caverns Grotto, a four-table restaurant where diners can enjoy lunch or dinner in a cave 200 feet underground. There, they'll have an uninterrupted, 360-degree view of a cave that's part of the largest dry caverns in the United States, the facility said.
The restaurant, which is set to open around August 15, will be a pretty exclusive spot, with a capacity of only 16 diners at a time. Reservations are being accepted now, and if there's enough demand, the restaurant might add another table.
Caverns Grotto will offer an all-you-can-eat lunch for $49.95 and a dinner, which will include unlimited salad and dessert, for $69.95. Both include a tour of the cave, which normally costs $20. The food will be made above ground and brought down to diners via the facility's elevator and a pulley system.
This isn't the only unique thing to do at Grand Canyon Caverns; you can also spend a night in the Cavern Suite if you've got $800 to spare. More affordable motel rooms are available at ground level.
For more information about the caverns, click here.