Canyoneers River Trips
Grand Canyon
Sponsored Content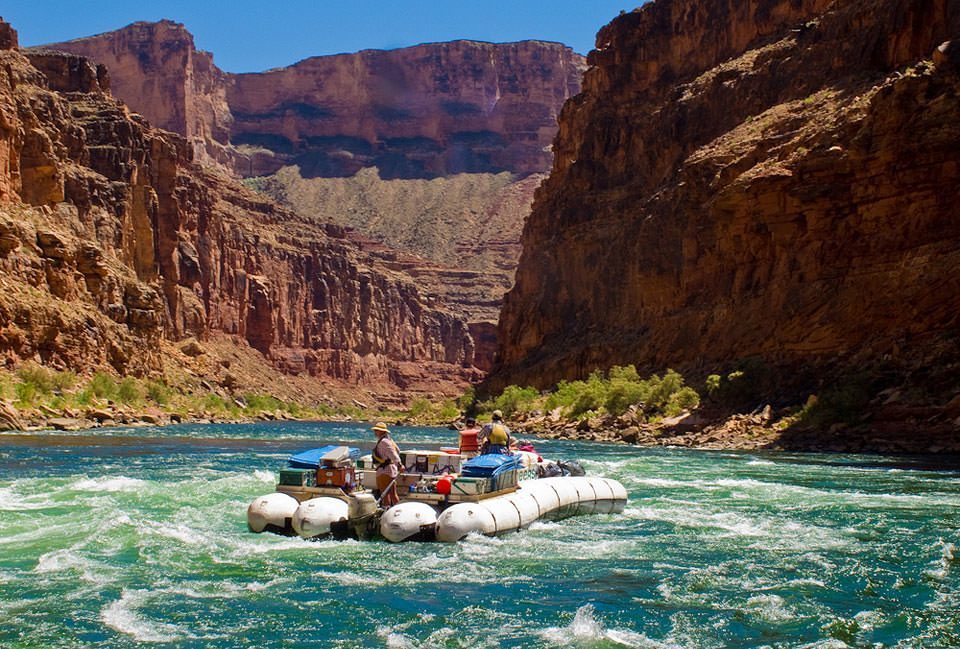 For a Grand getaway of three, five, six, nine, or fourteen days, take a Canyoneers' adventure on the mighty Colorado River through Grand Canyon. There's something for everyone: the exhilarating rapids, the majestic scenery of the inner canyon, great outdoor meals, river and canyon history, tall tales, and a whole lot more.
Canyoneers' trip leaders and guides are a team of students, teachers, and outdoor recreation professionals. In addition to whitewater and guiding skills, they're versed in the natural and human history of the Canyon, as well as personal fields of interest they'll enjoy sharing with you. And they're great cooks! Our big western outdoor meals feature a variety of fresh meats, cheeses, fruits, vegetables, deserts (and a few surprises) that make delicious multi-course meals our standard daily fare. Special dietary needs? Just tell us thirty days before your trip; we'll do whatever we can to accommodate.
Full and partial trips are available in motorized and rowed versions. Full trips and upper-canyon trips originate at, and return you to, Flagstaff. Lower-canyon trips originate at, and return you to, Grand Canyon's south rim village. Some trips include overnight at historic Phantom Ranch on Bright Angel Creek in the bottom of Grand Canyon.

Canyoneers, Inc. is an authorized National Park Service river trip concessioner.
In 2013 we're celebrating 75 years of continuous Grand Canyon river trip service by our company and its predecessors, Nevills Expeditions (1938–1949) and Mexican Hat Expeditions (1950–1969).
A very special feature of Canyoneers rowed trips is the opportunity to ride in—and perhaps try the oars of— the restored 1947 Nevills cataract boat Sandra, owned and rowed by Norman Nevills' grandson Greg Reiff, a teacher in the Flagstaff school system.
Canyoneers Grand Canyon River Trips
Address: 195 U.S. 89, Flagstaff, AZ 86004
Phone: 800-525-0924 or 928-526-0924
Website: www.canyoneers.com