Digital Magazine Edition
Enjoy all the great stories and spectacular photographs that appear each month in Arizona Highways on your computer, tablet or smart phone!
Each Arizona Highways will be delivered to you electronically, safely and securely. We'll send you an email link whenever a new issue is available. After clicking the link, you'll be enjoying your copy on screen in a matter of seconds!

Single issues from the Arizona Highways digital archive can also be purchased for only $3.99 each!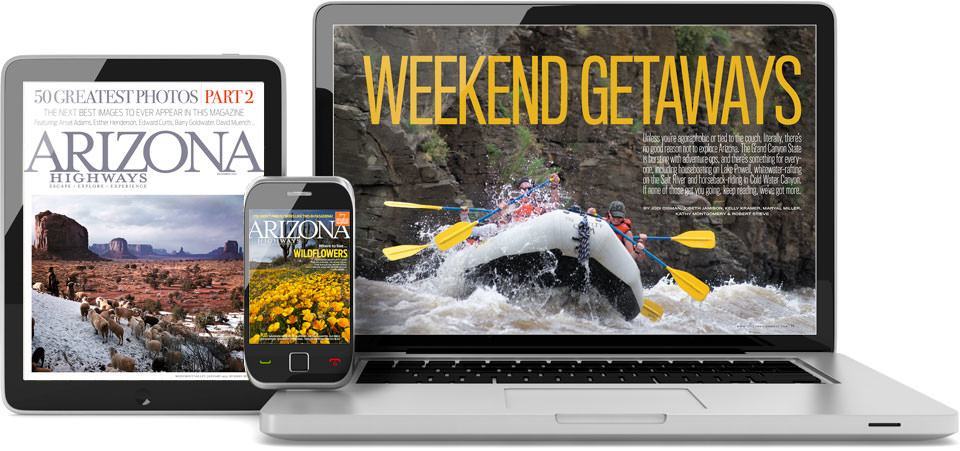 5 Great Reasons to Subscribe!
Search for and find topics of interest instantly
Quick links to Web content
Access to archived issues
Immediate delivery that's safe and secure
Share articles with family and friends
>> View FAQs about the digital edition.