Grand Canyon Lodge
North Rim, Grand Canyon National Park
Sponsored Content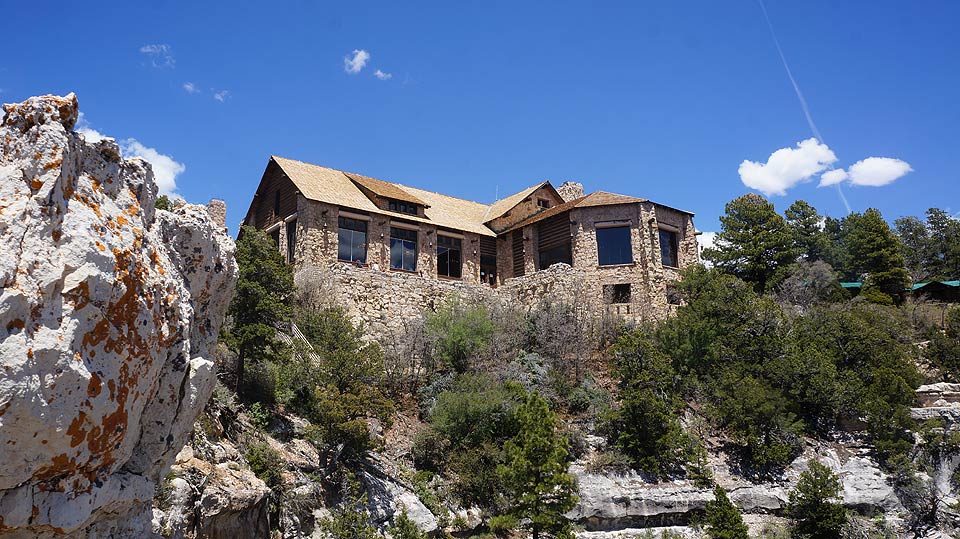 With an elevation of 8,000 feet, the Grand Canyon Lodge - North Rim offers views of the canyon from a higher vantage. The beautiful Lodge was built by architect Gilbert Stanley Underwood and finished in 1928. Native stone and timber were used to construct the Lodge, with much of the main lodge featuring Kaibab limestone that makes up the cliff at Bright Angel Point. The Lodge is the only lodging inside the National Park on the North Rim. Located at Bright Angel Point, the Lodge was declared a National Historic Landmark in 1987. Here you can enjoy the quiet serenity of the North Rim while enjoying comfortable guest rooms and cabins. The Lodge is open from May 15 through October 15.
Accommodations at the Grand Canyon Lodge - North Rim feature 219 units. They consist of 82 Frontier cabins, 56 Western cabins, 41 Pioneer cabins, and 40 motel rooms, located within an easy walking distance from the canyon rim. The Lodge also offer limited ADA accessible cabins for our guest with special needs.
Many dining options exist to fit your needs. The Lodge's dining room with inspiring views of the Canyon is open for breakfast, lunch and dinner. Deli in the Pines serves sandwiches and pizza, with take-out available. The Roughrider Saloon is open daily, serving beverages, spirits and snacks. The Coffee Shop offers fresh-baked goodies and gourmet coffees.
Hike along the rim or into the canyon, take a mule ride into the canyon, or drive to viewpoints and other area points of interest. Viewpoints on the North Rim provide memorable opportunities to look across the expanse of the canyon. Point Imperial and Cape Royal are reached via a winding scenic drive. Point Imperial, the highest point on the North Rim at 8,803 feet, overlooks the Painted Desert and the eastern end of Grand Canyon. Cape Royal provides a panorama view with seemingly unlimited vistas to the east and west, it is a popular destination to view sunrises and sunsets.

Grand Canyon Lodge – North Rim, Grand Canyon National Park
Located at the end of Hwy 67, North Rim, AZ 86023
Phone: 877-386-4383
Website: GrandCanyonForever.com