Give a Gift!
Renew and give new gift subscriptions to Arizona Highways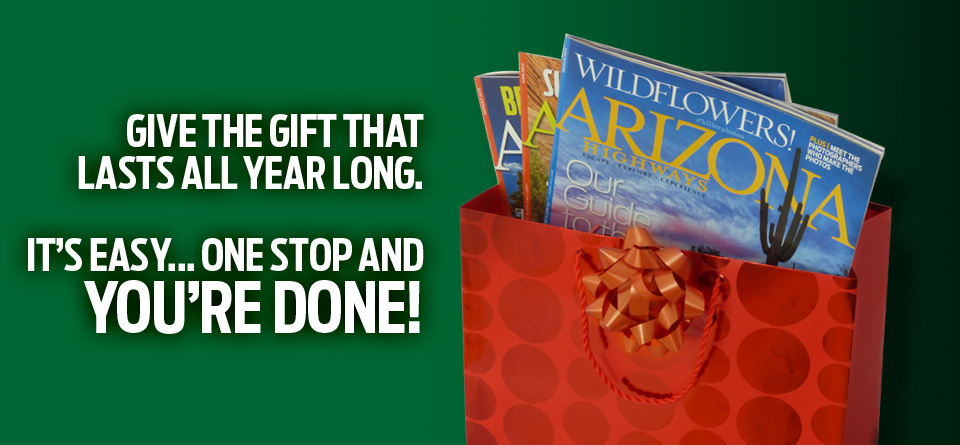 WRAP UP YOUR HOLIDAY GIFT-GIVING EARLY!
Order your first one-year subscription to Arizona Highways at our basic rate of $24
and get each aditional one-year subscription for just $18 each!
>>

Did you receive a 'Special Holiday Gift' promotion code in the mail?


CLICK HERE AND ENTER THE CODE.
Happy Holidays from Arizona Highways!