Kitt Peak Visitors Center
56 Miles Southwest of Tucson
Sponsored Content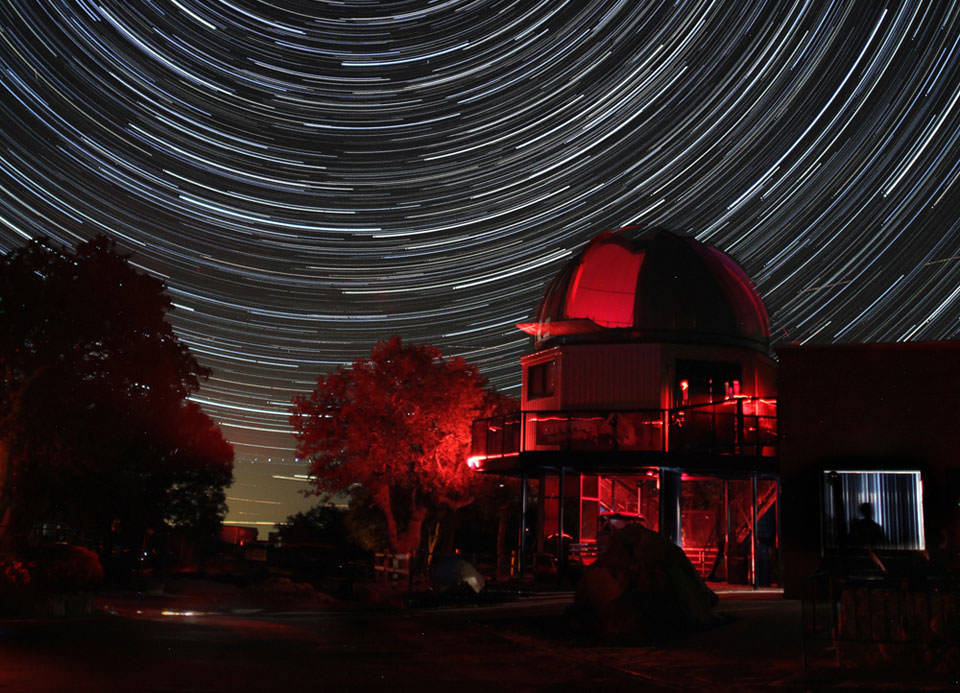 Wonders of the Night Sky
By Rich Fedele
For more than 50 years, the Kitt Peak Visitor Center (KPVC) has functioned as part museum/science center, part interpretive center, and part comfort station, with transitory duties as auditorium, classroom, and media center—all in the midst of the world's largest astronomical observatory.
Located atop a 6,875-foot Sky Island mountain on the Tohono O'Odham Nation, 56 miles southwest of Tucson, Kitt Peak National Observatory is a complex of 25 optical and 2 radio telescopes managed by the National Optical Astronomy Observatory (NOAO), with funding from the National Science Foundation. More than 50,000 visitors annually are given the opportunity to learn about the science, history, and mission of astronomy.
The "crown jewel" of public programs at KPVC, attended by more than 7,000 people a year, is the Nightly Observing Program (NOP). Three public observatories introduce some four dozen NOP participants to the wonders of the night sky. The 3½-hour, hands-on, program, offered year-round (except during monsoon season), incorporates sunset viewing, an orientation lecture, a box dinner.
Kitt Peak offers telescope tours three times daily. Special classes and workshops for all ages are also held. The visitor center holds exhibits and a gift shop known for its wide selection of Tohono O'odham crafts and baskets at fair prices. The visitor center is open daily from 9am to 4pm and runs public stargazing programs nightly by reservation only. Our website has a complete listing of programs fees and information www.noao.edu/outreach/kpoutreach.html
The Kitt Peak Experience is truly like no other, not only being the world's largest observatory, its unique programs and public access makes Kitt Peak one of the true gems of Southern Arizona.
Richard Fedele is manager of public outreach at NOAO/Kitt Peak, Tucson, Arizona
Email: [email protected]
Website: www.noao.edu/outreach/kpoutreach.html