Northwood's Resort
165 East White Mountain Blvd., Pinetop
Sponsored Content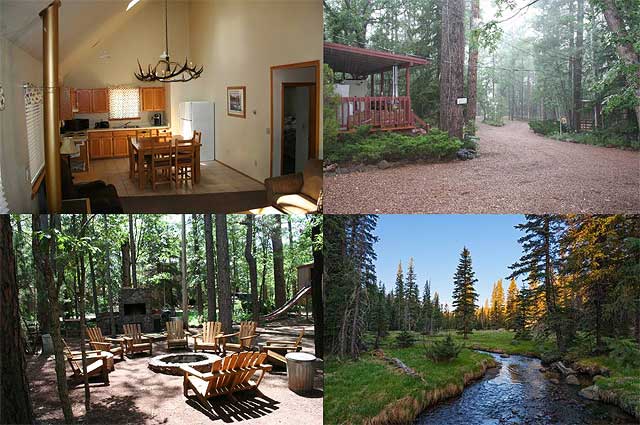 Northwood's Resort has been family owned and operated since 1978! In the last decades the landscape sure has changed quite a bit… What hasn't changed is our commitment to offer our guest the warmest, most inviting places to stay in the White Mountains. Whether you are looking for hiking, horseback rides, skiing, hunting, kayaking, fishing, enjoying several of our town's finest eateries or just escaping for the weekend to the beautiful pines, we have the place to lay your head after you are done!
Our accommodations are fully equipped and offer everything you need to make your stay as easy as possible! All you need do is show up with a sense of adventure, some clothes to wear and some food to put in the fridge. We are confident that you'll enjoy the ambience we provide at Northwood's Resort! Were happy to provide smoke free cabins and offer physically challenged access lodging. Our staff is always here to help answer questions and make your stay a memorable one! The area's rich beauty will beckon the heartiest traveler to explore and discover what those in the know have been doing for years! Finding that place to call your home away from home, and make it a habit to return time after time.
So if you are headed to the White Mountains, looking for an adventure or just need a break from the stresses of life, come on up here and unwind! We look forward to serving you.
From our family to yours!
Northwood's Resort
165 East White Mountain Blvd.
Pinetop, Arizona 85935
Contact info:
1-800-813-2966 or 1-928-367-2966
www.Northwoodsaz.com
[email protected]