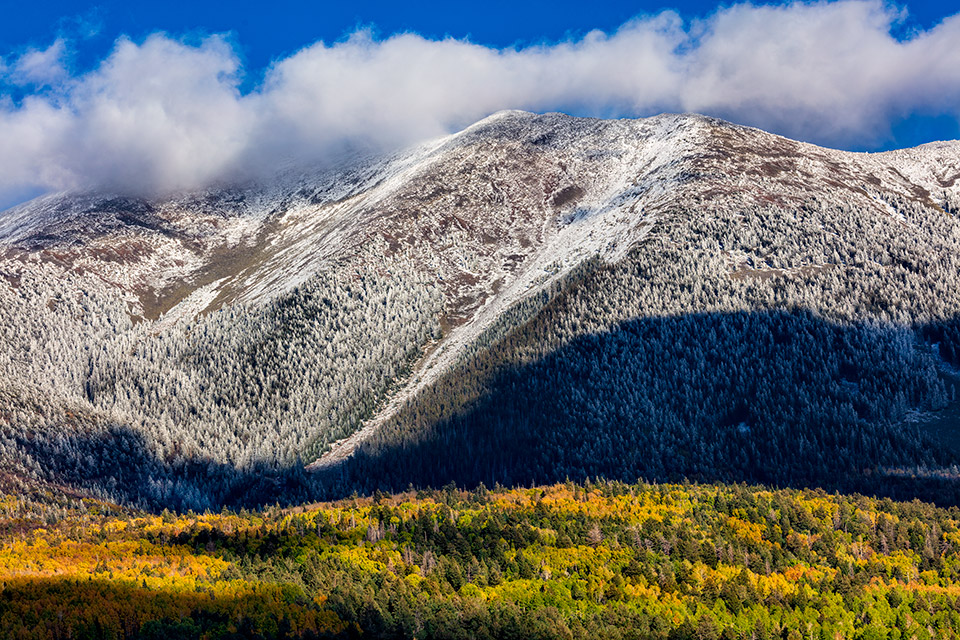 Snow on the higher parts of the San Francisco Peaks contrasts with autumn hues in the lower elevations of Arizona's highest mountain range. The Peaks, topped by 12,633-foot Humphreys Peak, often receive their first snow in November. 
Claire Curran
CANON EOS 5DS R, 1/160 SEC, F/11, ISO 100, 164 MM LENS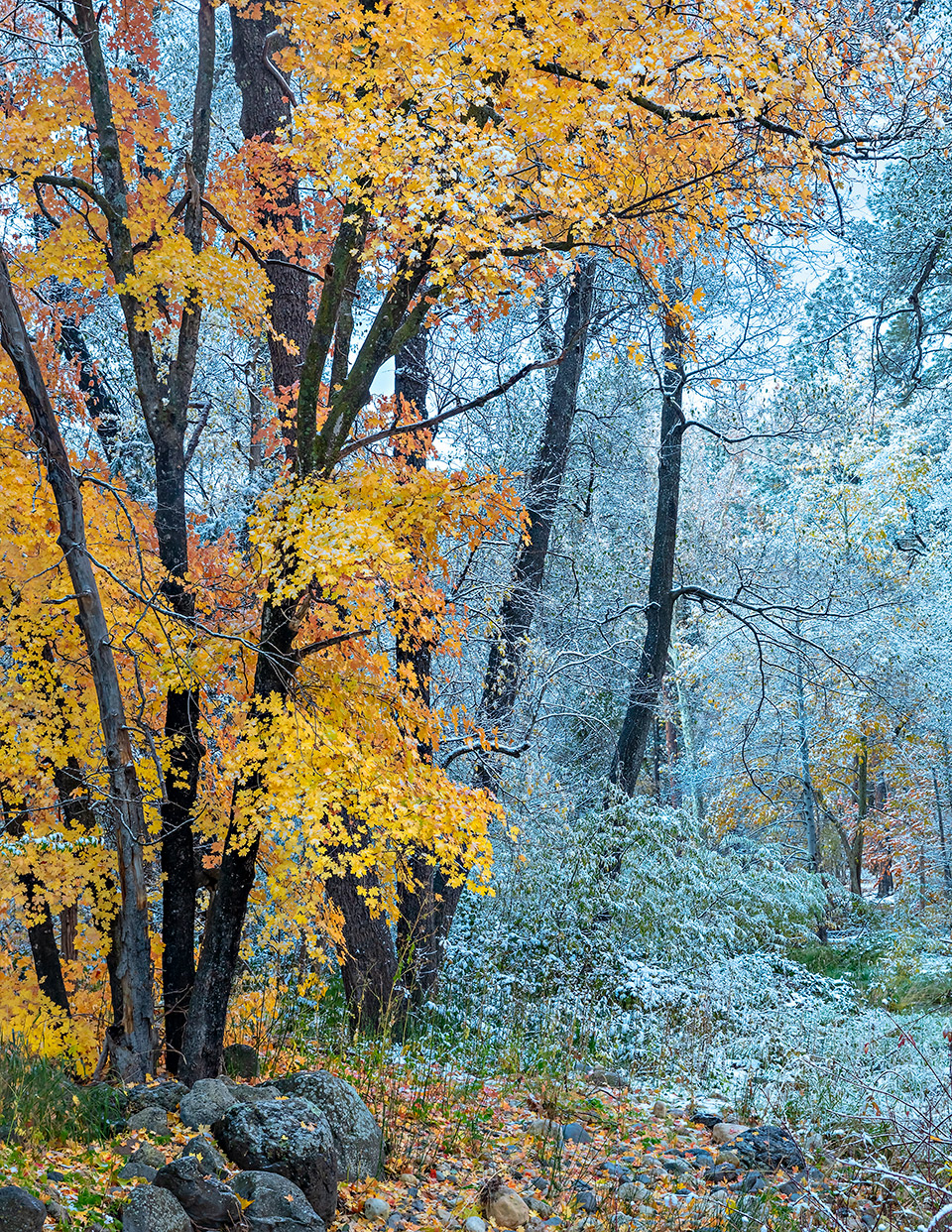 Maple leaves along Oak Creek, north of Sedona, glow yellow and orange amid a wintry backdrop near Cave Springs Campground. In warmer months, this campground is known for its natural beauty, trout fishing and proximity to Slide Rock State Park. 
Derek von Briesen
CANON EOS 5DS R, 1/4 SEC, F/10, ISO 400, 50 MM LENS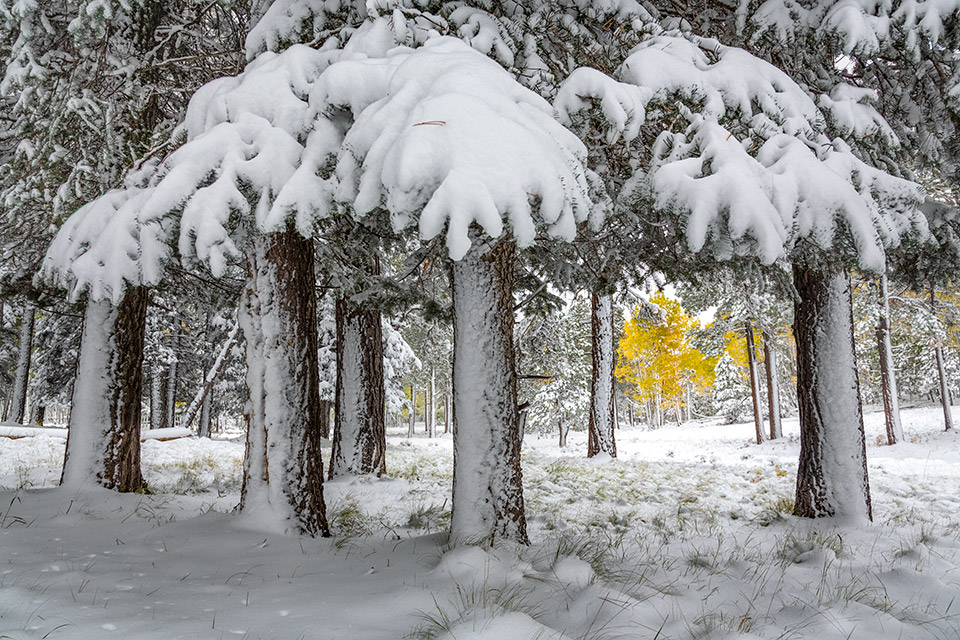 Snow-covered evergreens frame a view of vibrant aspen leaves on the Mogollon Rim. Annual snowfall in Rim Country typically ranges from 2 to 4 feet, depending on elevation. 
Paul Gill
CANON EOS 5D MARK III, 1/2500 SEC, F/9, ISO 800, 28 MM LENS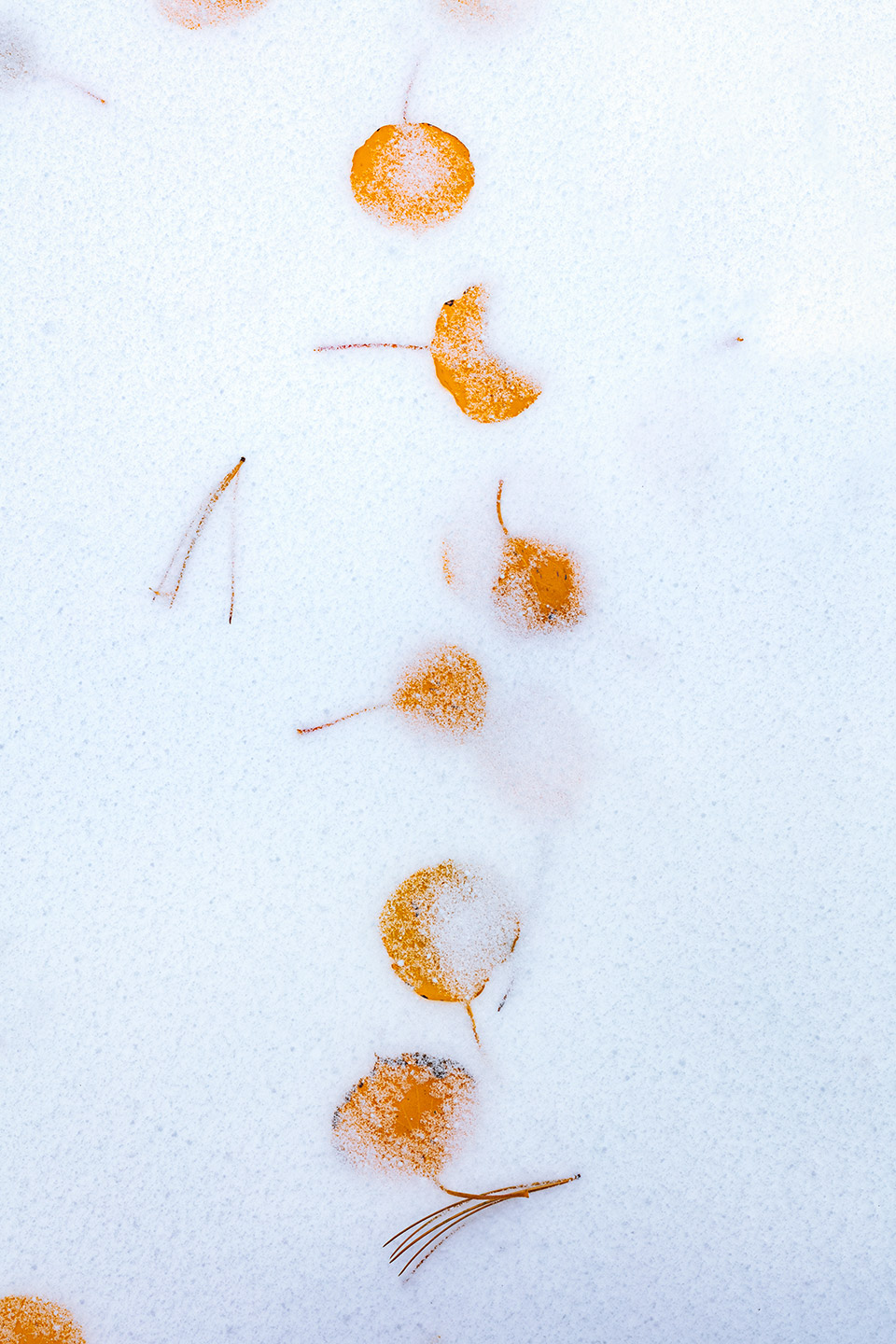 Newly fallen snow partly covers aspen leaves along the San Francisco Peaks' Inner Basin Trail. This easy hike begins at Lockett Meadow Campground and is ideal for exploring the interior of the Peaks. 
Claire Curran
CANON EOS 5DS R, 1/60 SEC, F/16, ISO 200, 50 MM LENS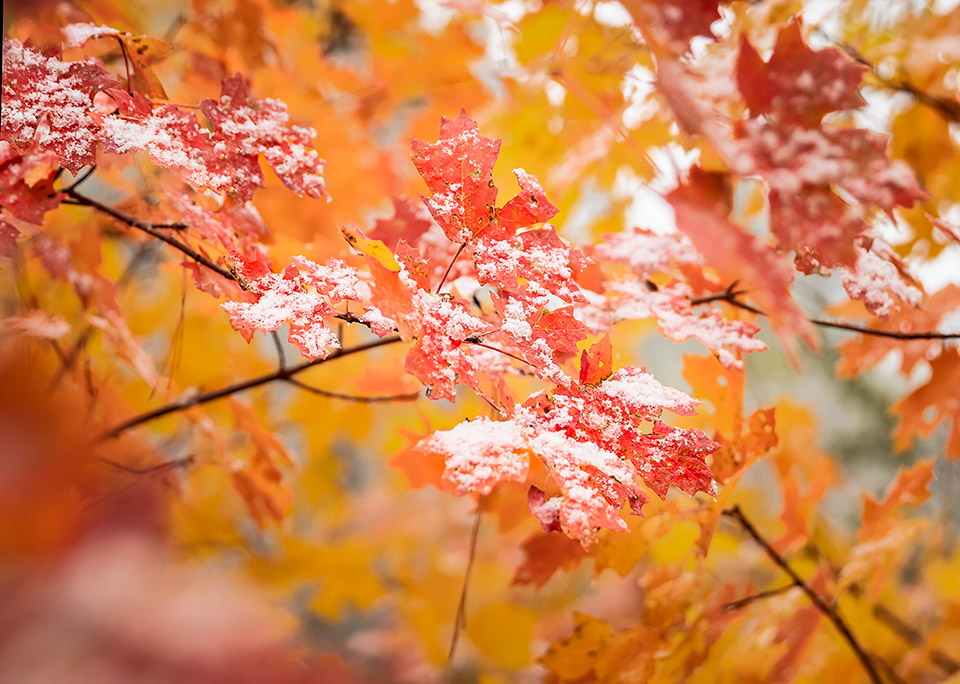 Maple leaves in Oak Creek Canyon wear a sprinkling of white. The canyon typically receives about 20 inches of snow per year, while Sedona, just to the south, gets about 4 inches annually. 
Derek von Briesen
CANON EOS 5DS R, 1/200 SEC, F/3.5, ISO 400, 61 MM LENS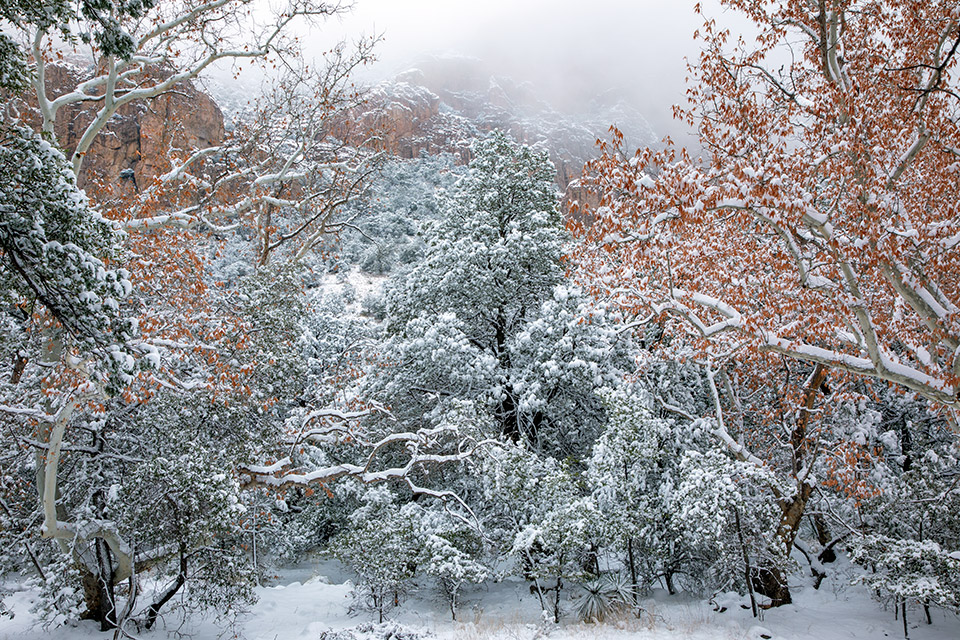 Fresh snow covers Arizona sycamores and evergreens next to Cave Creek, a waterway in the Chiricahua Mountains of Southeastern Arizona. The Chiricahuas, a "sky island" range, are known for their biodiversity and unique rock formations. 
Bruce D. Taubert
CANON EOS 5D MARK IV, 1/6 SEC, F/13, ISO 100, 35 MM LENS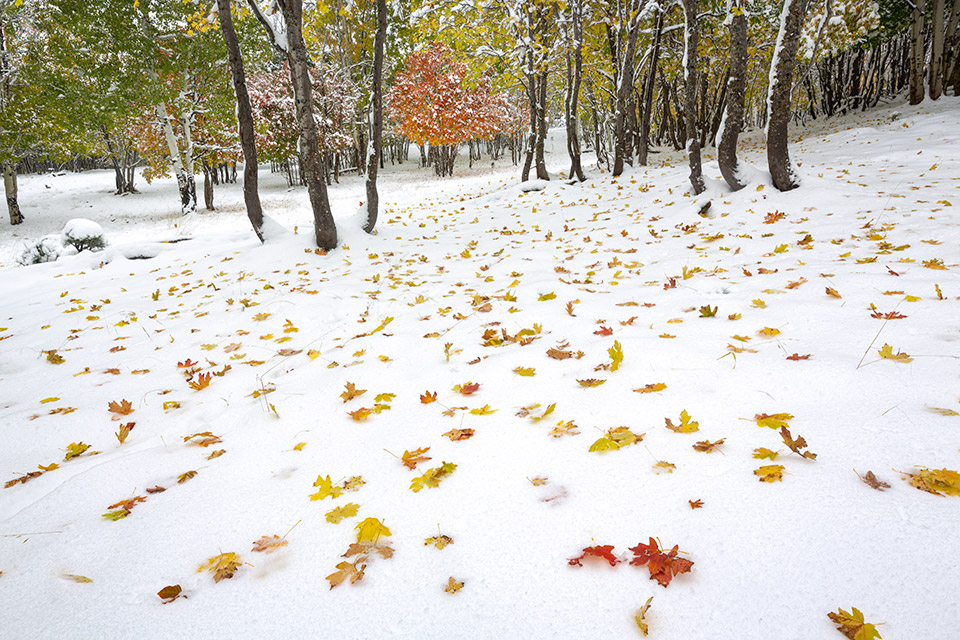 Fallen maple leaves decorate a snowy landscape on the Mogollon Rim, a defining Central Arizona topographical feature. This spot is northeast of Payson, in an area known as the O'Haco Basin. 
Paul Gill
CANON EOS 5D MARK III, 1/10 SEC, F/22, ISO 100, 23 MM LENS