Every month, we showcase the most talented photographers in the world. Now it's your turn to join the ranks. Enter your favorite photo in the 2024 Arizona Highways Photography Contest. Winning photographs will be published online and in our September 2024 issue.
Bailey Dilgard has a dead porcupine in the bed of her truck. That's one of the things I notice when I accompany her down a remote, rutted road in the Apache-Sitgreaves National Forests...
There are many reasons people fall in love with Arizona, including the history, the culture and the broad panoramas. Autumn is another reason. It's a season that lasts for months, beginning on the...
Local Favorite: Viola's Flower Garden
Local Favorite: Desert Towel
Local Favorite: Voyce Threads
On the way to the desert oasis of Quitobaquito Springs, Puerto Blanco Drive parallels the border with Mexico for about 13 miles through Organ Pipe Cactus National Monument. West of Lukeville and the Mexican town of Sonoyta, the border fence, designed as a pedestrian barrier, undulates up a hillside studded with saguaros before ending abruptly. The high mesh fence of oxidized steel then gives way to a low rail-and-post barricade intended to prevent vehicles from crossing into the United States while allowing wildlife to pass through.
Barely 80 degrees, it's a surprisingly cool day for early May, with broken clouds filtering the sun. A steady breeze blows, refreshing and unlike the blast-furnace-like gusts that often begin by this time in spring. 
The Sonoran Desert is at its most beautiful. The wildflowers of earlier in the season are gone, but blooming paloverdes fill the gaps between the saguaros, recasting miles of the tawny expanses as a garden of yellow. The saguaros are just beginning to bloom, the tips of their arms thick with mixed clusters of buds and...
Continue Reading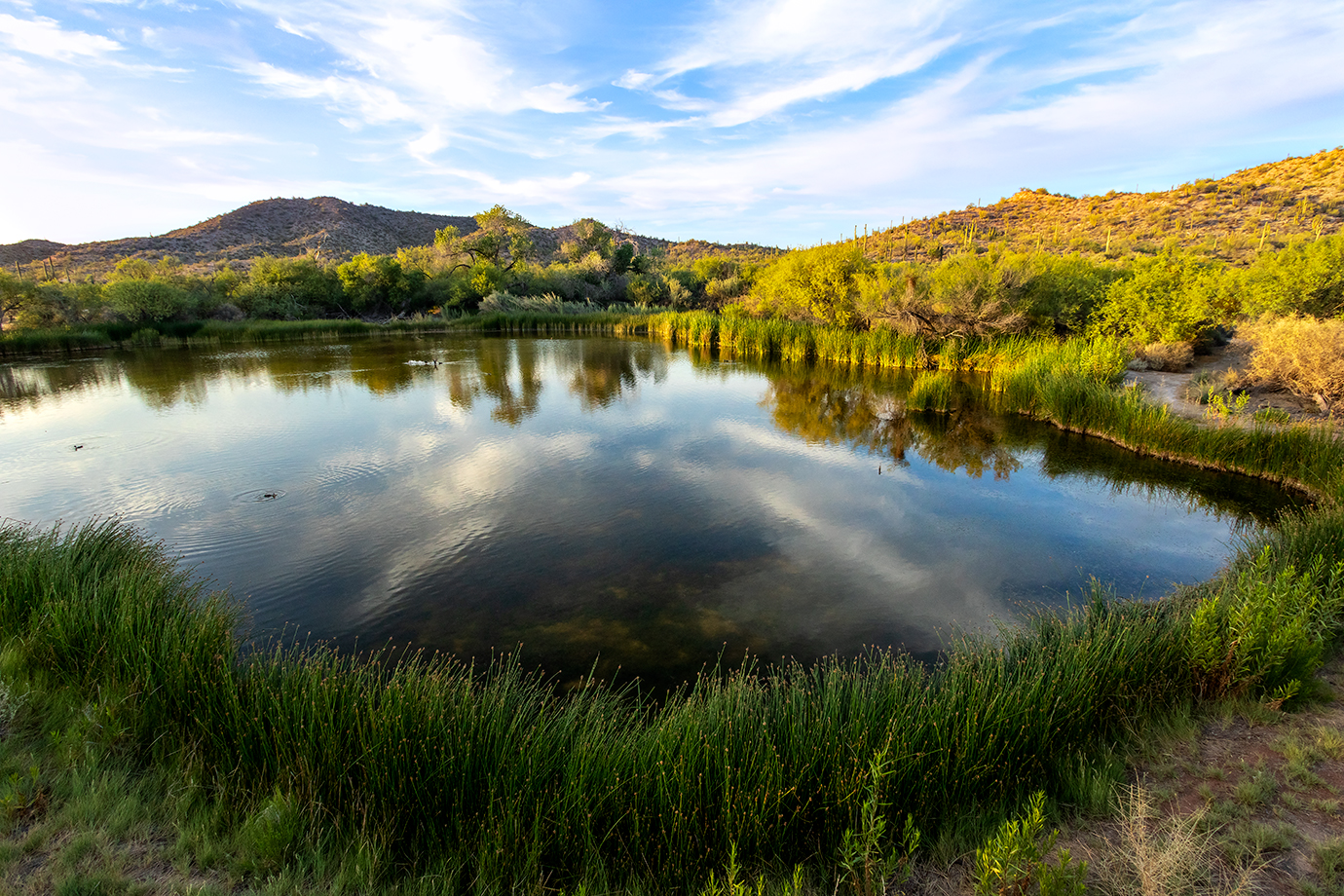 History, Nature & Culture