Arizona Highways is proud to partner with Western Spirit: Scottsdale's Museum of the West on a new exhibition titled The Art of Our Photography, which features the work of 10 artists who were given access to our extensive photo archive. The gist of the project was simple: Select any one of the 120,000-plus images we've published since 1925, set up an easel and paint away. Their interpretations are spectacular. What's more, each artist agreed to donate at least half of the proceeds...
THE NAVAJO PEOPLE and their homeland have appeared on many of our covers over the past 96 years. The best known of them was published 75 years ago this month...
Local Favorite: Urban Cookies
Local Favorite: Kettle Heroes
Local Favorite: Wood Evolution
Local Favorite: Fossil Outdoor
Desert View Watchtower looks as if it's been standing on the edge of the Grand Canyon for 1,000 years. Rising 70 feet, the circular stone structure appears to emerge straight out of the Earth, as naturally as the junipers growing nearby along the rim.
The watchtower is perfectly imperfect, the product of architect Mary Elizabeth Jane Colter's obsessive attention to detail and her use of uncut stones found nearby, each placed just so to create the shadows and textures she was seeking. "Time, the lost principle in much modern construction, was taken to select each rock for the outer walls," Colter would write in her Manual for Drivers and Guides, a detailed document she created to answer questions Grand Canyon tour guides might have about the tower.
Colter bristled at the notion that the tower was a reproduction, replica or copy of any single structure. Nor did she want visitors to think it was a restoration of an existing Ancestral Puebloan building that had stood on...
Continue Reading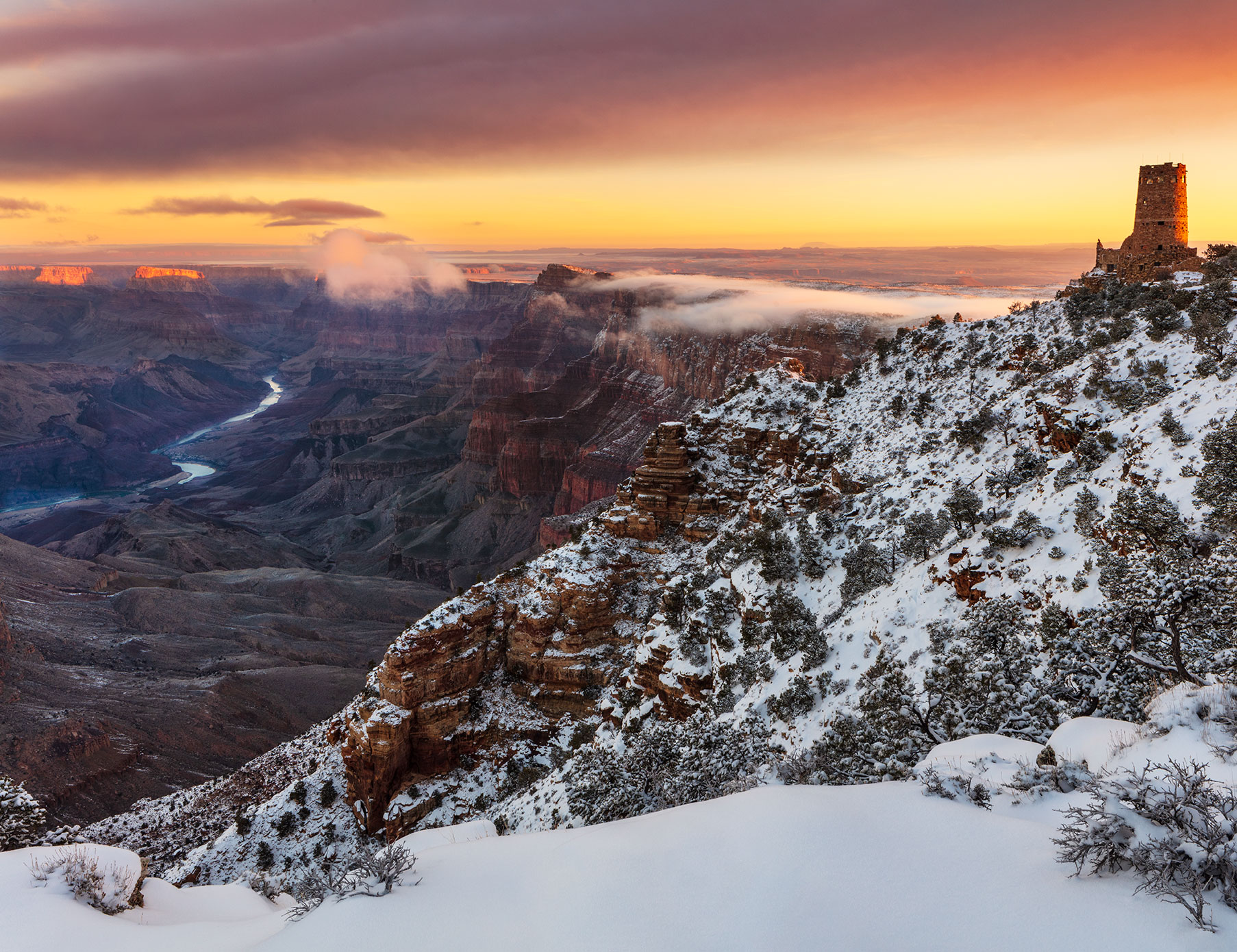 History, Nature & Culture