Ten years ago this month, we published Part 2 of the "100 best photographs in the history of Arizona Highways." Like Part 1, it was all very subjective, and so is this, our third installment. Not everyone will agree with every selection, but after poring over thousands of images, we're ...
Architecture isn't something we practical humans have devised just to enclose space. Architecture carries meaning, and with it the possibility of expressing our culture. And our aspirations. ...
Tennis Imes sent us a letter in 1966. It came from Santa Monica, one of many letters we'd gotten in response to our thriving newborn. "Calls are coming in," he wrote, "from friends and family...
Local Favorite: Little Toro Designs
Local Favorite: Proof Bread
Local Favorite: Cutino Sauce Co
Barry Goldwater looks positively blissful. It's the summer of 1940, and 31-year-old Barry is deep into a journey along the Colorado River that will make him just the 73rd person to travel through the Grand Canyon by boat. 
Barry is virtually unrecognizable in the photograph. Wearing a T-shirt, he gazes into the distance, his eyes alive and his smile serene. The high forehead appears familiar, but Barry's trademark jutting jaw is concealed by a thick, dark beard, the kind men grow when the closest mirrors are miles away and wives won't be seen for several weeks more.
Barry had left behind his wife, Peggy, in San Diego that July with the couple's three small children, including son Michael, born just four months earlier. Peggy didn't want her husband to go on the trip, and Barry confessed a measure of guilt at temporarily abandoning his young family. But he also couldn't resist the opportunity to challenge the fabled rapids with pioneering river runner Norman Nevills, to satisfy what he described as a "long smoldering desire to make the trip down the Colorado River...
Continue Reading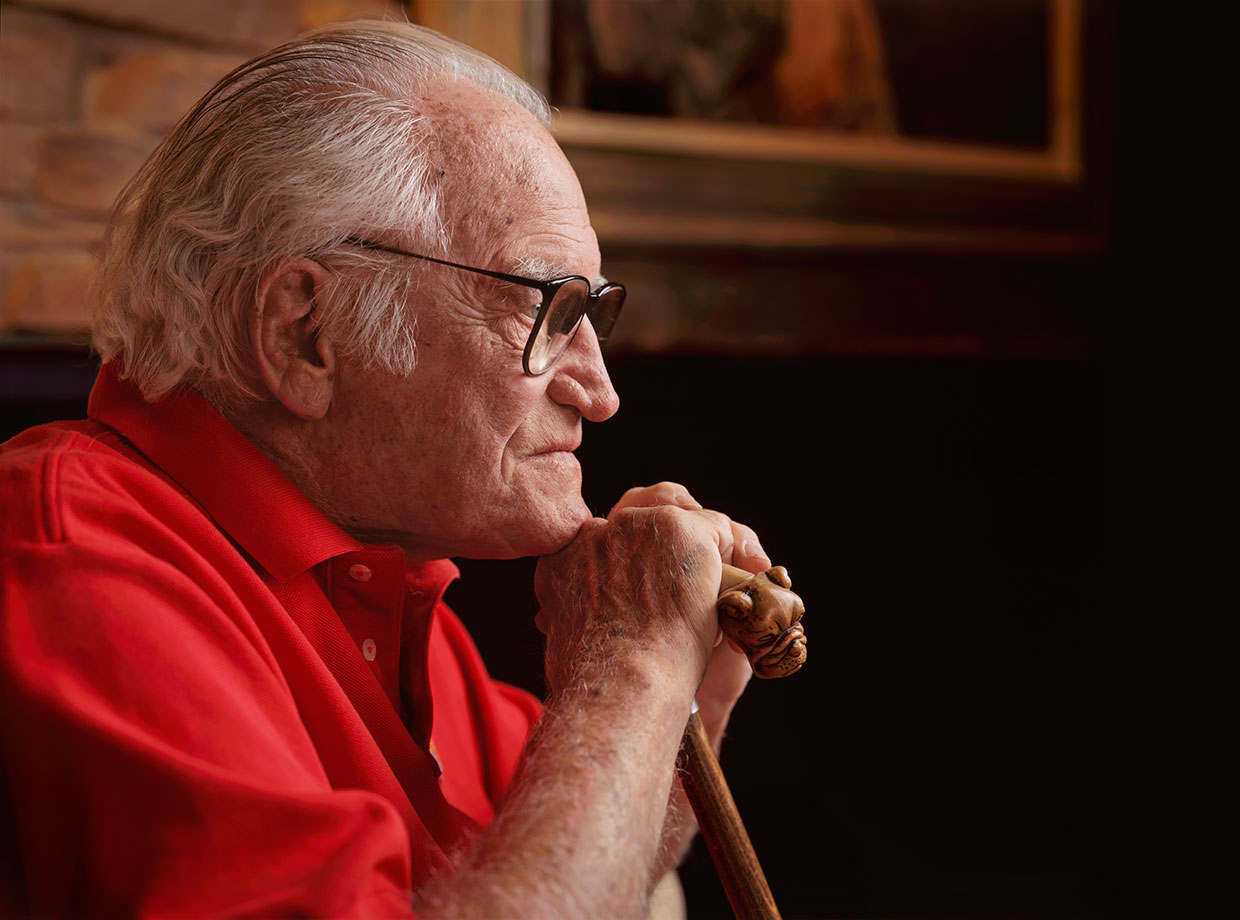 History, Nature & Culture