Arizona ranks fourth in the United States when it comes to total acres of public lands. Some of the most beautiful are in Buenos Aires National Wildlife Refuge, which is home to deer, pronghorns, coatimundis, mountain lions and maybe even jaguars. It's also home to the endangered masked bobwhite quail, a subspecies that had been extirpated from the American landscape. They're still struggling, but, thanks to a group of volunteers, there's hope.
 
 I was cruising along State Route 286, about 15...
Let's say you're a pretty good runner who's looking for a new challenge, so you sign up for a race in Bisbee that bills itself as a 5K (3.1 miles). But then you learn that Bisbee is more than a...
The seasons in Arizona are more subtle than they are in other parts of the country. Nevertheless, we have all four, and now it's time for autumn, when the forests around the state break out in...
Local Favorite: Big Marble Organics
Local Favorite: Americano Foods
HUMAN BEINGS HAVE A KNACK for starting things. But not for stopping them.
That truth is at the center of a story that's entering its endgame along Arizona's waterways. The short version: A century and a half ago, a type of exotic shrub arrived in North America. It quickly spread, populating riparian areas where plants native to this land once thrived. Twenty years ago, an insect that devours the leaves of that shrub was brought to the American Southwest in an attempt to restore order. But now, that transplant is spreading fast — and, as a result, more of our region's ecosystem is at risk.
Below the surface, though, the story of the tamarisk and the tamarisk leaf beetle is one of good intentions and unforeseen consequences. Of events set in motion long ago and landscapes changed forever. And of what can happen when we take away Mother Nature's keys and put ourselves behind the wheel.
"It touches on so many issues beyond rivers, plants and species," says Greg Beatty, a Phoenix-...
Continue Reading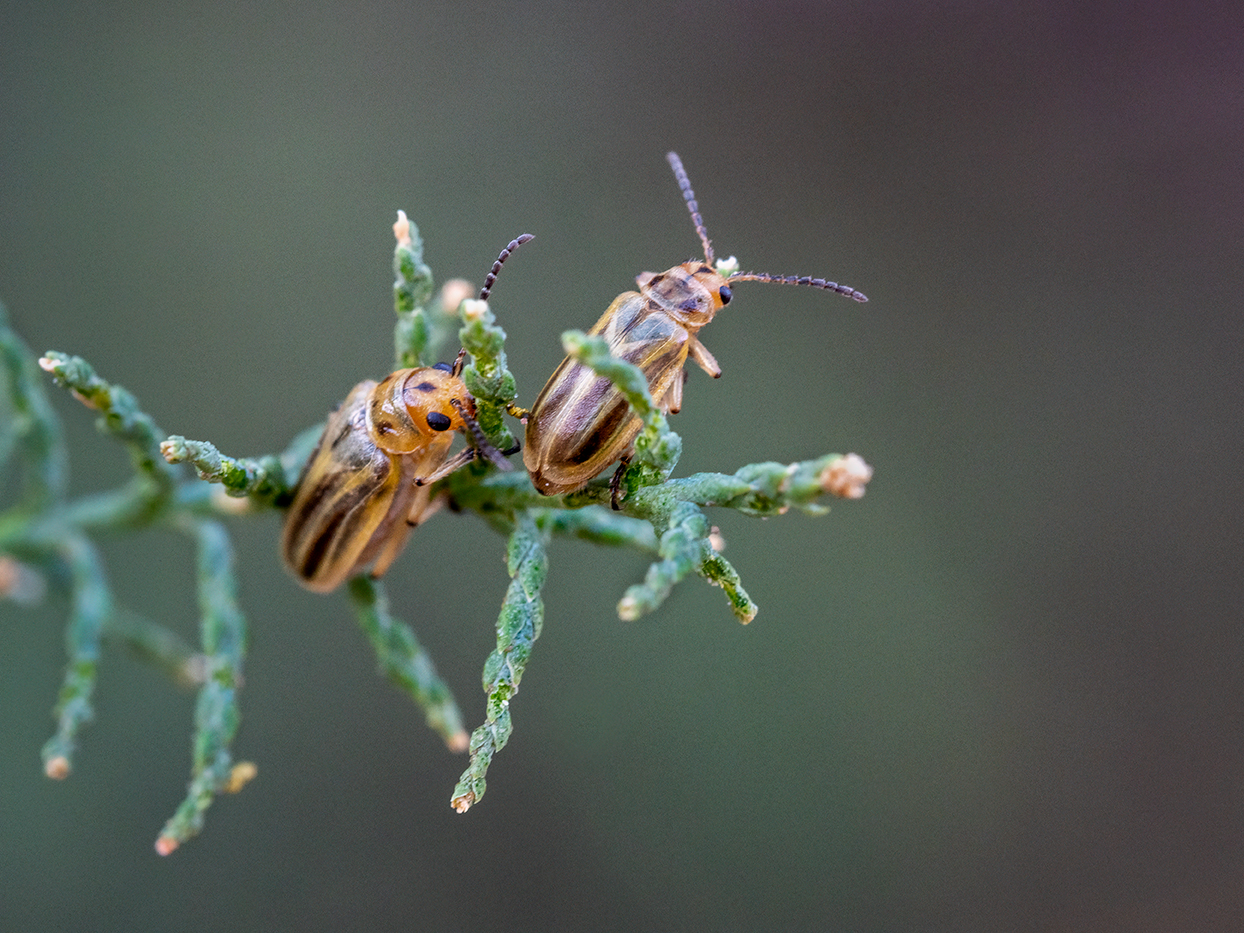 History, Nature & Culture