Where Is This?
How to enter our monthly contest. Plus, see last month's winner.
September 2017 Contest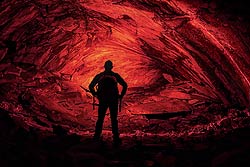 Where He Stands
By Noah Austin | Photo by Renzo Cataldo
No, this isn't the Eye of Sauron — it's a geological oddity that's located in Northern Arizona and recently was featured in Arizona Highways. It was awfully warm when it formed more than half a million years ago, but now it's a cool place to visit with some friends. Or with a fellowship, even.
Win a collection of our most popular books!
To enter, correctly identify the location pictured at left and email your answer to editor@arizonahighways.com — type "Where Is This?" in the subject line. Entries can also be sent to 2039 W. Lewis Avenue, Phoenix, AZ 85009 (write "Where Is This?" on the envelope). Please include your name, address and phone number. One winner will be chosen in a random drawing of qualified entries. Entries must be postmarked by September 15, 2017. Only the winner will be notified. The correct answer will be posted in our November 2017 issue and online beginning October 15, 2017.
July 2017 Answer & Winner
Winsor Castle, Pipe Springs National Monument. Congratulations to our winner, Elaine Orr of Calgary, Alberta, Canada.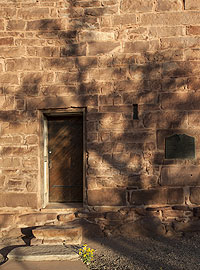 Writing on the Wall
By Noah Austin | Photo by Jeff Kida
If you can read the plaque on this Northern Arizona building, this month's Where Is This? isn't going to be much of a challenge. If you don't have superhuman eyesight, we'll tell you that the building dates to the 1870s and is named after one of its managers. And it's part of a complex that owes its existence to the water source located there.