Where Is This?
How to enter our monthly contest. Plus, see last month's winner.
February 2017 Contest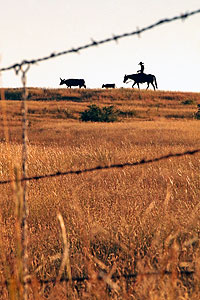 Git Along
By Noah Austin | Photo by Jessica Morgan
At a glance, this "cattle drive" could be happening just about anywhere, but the silhouettes you're seeing are actually works of art. West of this spot is a mountain range known for hummingbird and jaguar sightings, and to the northeast is a historic ranch that dates to the 1870s.
Win a collection of our most popular books!
To enter, correctly identify the location pictured at left and email your answer to [email protected] — type "Where Is This?" in the subject line. Entries can also be sent to 2039 W. Lewis Avenue, Phoenix, AZ 85009 (write "Where Is This?" on the envelope). Please include your name, address and phone number. One winner will be chosen in a random drawing of qualified entries. Entries must be postmarked by February 15, 2016. Only the winner will be notified. The correct answer will be posted in our April 2017 issue and online beginning March 15, 2016.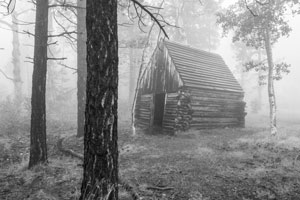 November 2016 Answer & Winner
Cape Royal Road, Grand Canyon North Rim. Congratulations to our winner, Dorota Thieme of Prescott, Arizona.
Open House
By Noah Austin | Photo by Adam Schallau
This old cabin is located near one of Arizona's most well-known attractions, but it's in an area that relatively few people ever see. Thankfully, it survived a wildfire in the area this summer, so it remains one of many sights along one of America's most scenic roads. You might even say it's a road fit for a king.