Facebook
Twitter
Instagram
Instagram
June 2022 Contest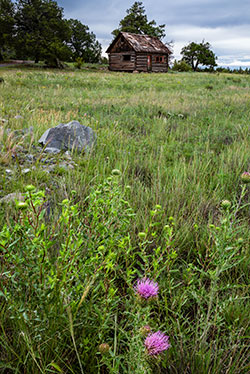 Alone on a Hill
You'll find this solitary hunting cabin south of an Eastern Arizona site that's a destination for hunters, hikers and wildlife watchers. We're looking for the name of that site, which is named for the owner of a nationally renowned cattle ranch that once operated there. The site's visitors center opened 20 years ago this spring.

Win a collection of our most popular books!
To enter, correctly identify the location pictured at left and email your answer to [email protected] — type "Where Is This?" in the subject line. Entries can also be sent to 2039 W. Lewis Avenue, Phoenix, AZ 85009 (write "Where Is This?" on the envelope). Please include your name, address and phone number. One winner will be chosen in a random drawing of qualified entries. Entries must be postmarked by June 15, 2022. Only the winner will be notified. The correct answer will be posted in our August 2022 issue and online in mid July.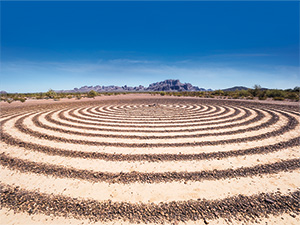 April 2022 Contest Answer & Winner
Spiral labyrinth, Kofa National Wildlife Refuge.
Congratulations to our winner, Jeffrey Pommerville of Scottsdale, Arizona.
Full Circles
This impressive display marks the entrance to a Southern Arizona restaurant that's known for elote corn bites, pollo asado and other Southwestern fare. You'll find it a few miles north of one of the area's art hubs.