Facebook
Twitter
Instagram
Instagram
February 2023 Contest
Around the Corner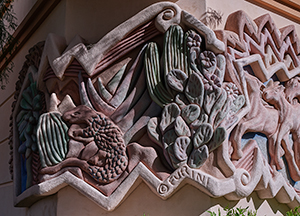 As you might expect, this eye-catching architectural detail is on a building in an Arizona community known for desert surroundings and Western heritage. The community's namesake is a German prospector whose discovery spurred the creation of one of the most profitable mines in state history.

Win a collection of our most popular books!
To enter, correctly identify the location pictured at left and email your answer to [email protected] — type "Where Is This?" in the subject line. Entries can also be sent to 2039 W. Lewis Avenue, Phoenix, AZ 85009 (write "Where Is This?" on the envelope). Please include your name, address and phone number. One winner will be chosen in a random drawing of qualified entries. Entries must be postmarked by February 15, 2023. Only the winner will be notified. The correct answer will be posted in our March 2023 issue and online beginning February 23.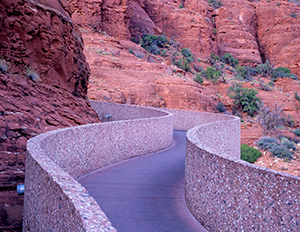 January 2023 Contest
Walk This Way
The surrounding rocks are one big clue to this location. Here's another: This ramp leads to a structure first imagined in 1932 and finally completed in 1956. And if not for the outbreak of a world war in between, it might have been built in Hungary, not Arizona.