Where Is This?
How to enter our monthly contest. Plus, see last month's winner.
March 2017 Contest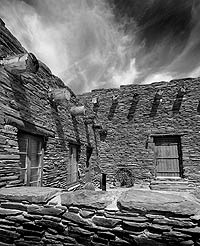 Built to Last
By Noah Austin | Photo by Mike Smith
Arizona is known for its national and state parks, but it's also home to some of the largest municipal parks in the world. This structure is located at one of them, and if you've visited to check out its thousands of Hohokam petroglyphs, hike its 70 miles of trails or enjoy a panoramic city view, you've probably passed by.
Win a collection of our most popular books!
To enter, correctly identify the location pictured at left and email your answer to [email protected] — type "Where Is This?" in the subject line. Entries can also be sent to 2039 W. Lewis Avenue, Phoenix, AZ 85009 (write "Where Is This?" on the envelope). Please include your name, address and phone number. One winner will be chosen in a random drawing of qualified entries. Entries must be postmarked by March 15, 2016. Only the winner will be notified. The correct answer will be posted in our May 2017 issue and online beginning April 15, 2016.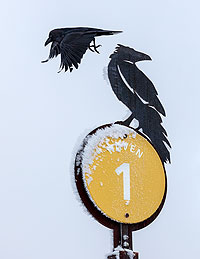 January 2017 Answer & Winner
South Rim, Grand Canyon National Park. Congratulations to our winner, Dave Wilhelm of Redington, Arizona.
Seeing Double
By Noah Austin | Photo by Derek von Briesen
Once upon a midnight (or midday) dreary, this raven took flight from atop its doppelgänger, which watches over a parking lot at one of Arizona's most well-known attractions. The other three lots there are named for a mammal, a reptile and an insect. To keep this a challenge, they'll remain nameless here. For evermore.