Shrouded by layers of fog and clouds, the San Francisco Peaks greet the day's first light. The Peaks, the remains of an eroded stratovolcano, are topped by 12,633-foot Humphreys Peak, Arizona's highest point.
TOM BEAN
---
Fog fills the Grand Canyon at sunrise, as seen from Hopi Point on the South Rim. Located along the Hermit Road west of Grand Canyon Village, Hopi Point is known for its views of the Colorado River under clear conditions.
LARRY LINDAHL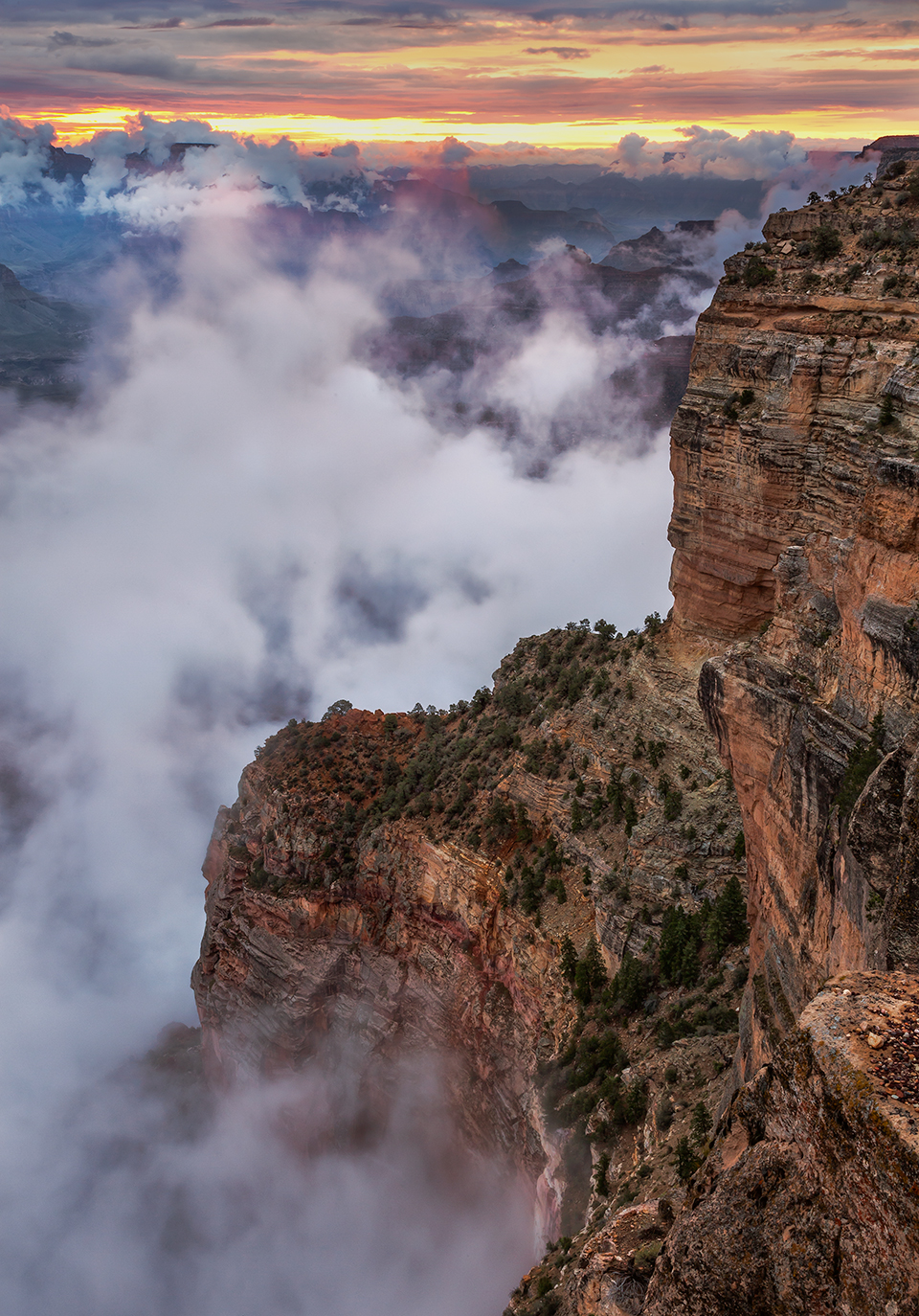 ---
Morning mist catches the rays of the rising sun at Lee Valley Reservoir in the White Mountains. With an elevation of 9,423 feet, the lake is the highest-elevation reservoir in Arizona.
LAURENCE PARENT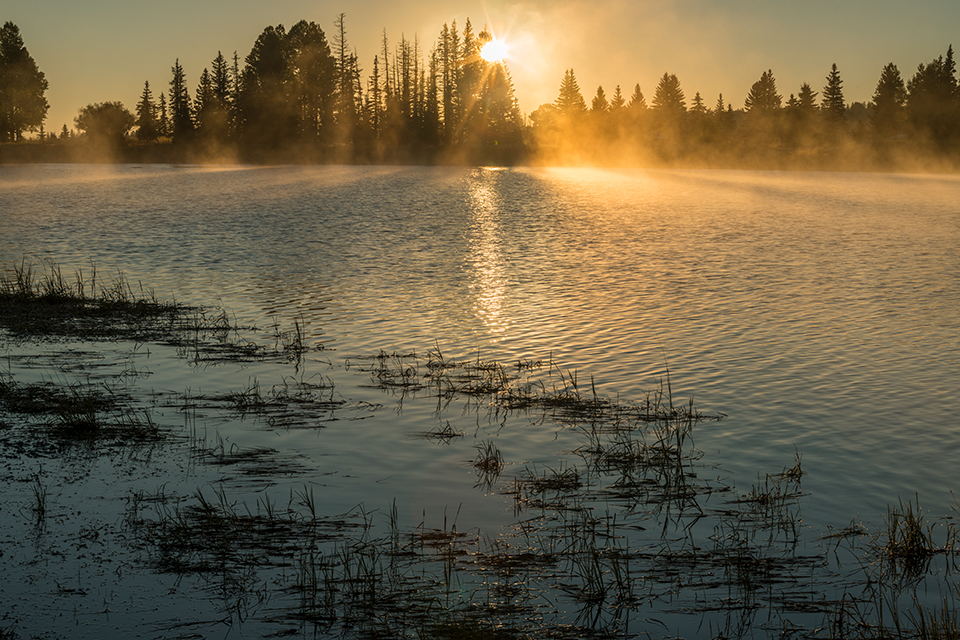 ---
Tall, weathered saguaros emerge from fog along the Finger Rock Trail as the peaks of the Santa Catalina Mountains glow at sunrise. This trail offers a direct route into the front range of the Santa Catalinas, one of Arizona's "sky island" ranges.
GURINGER SINGH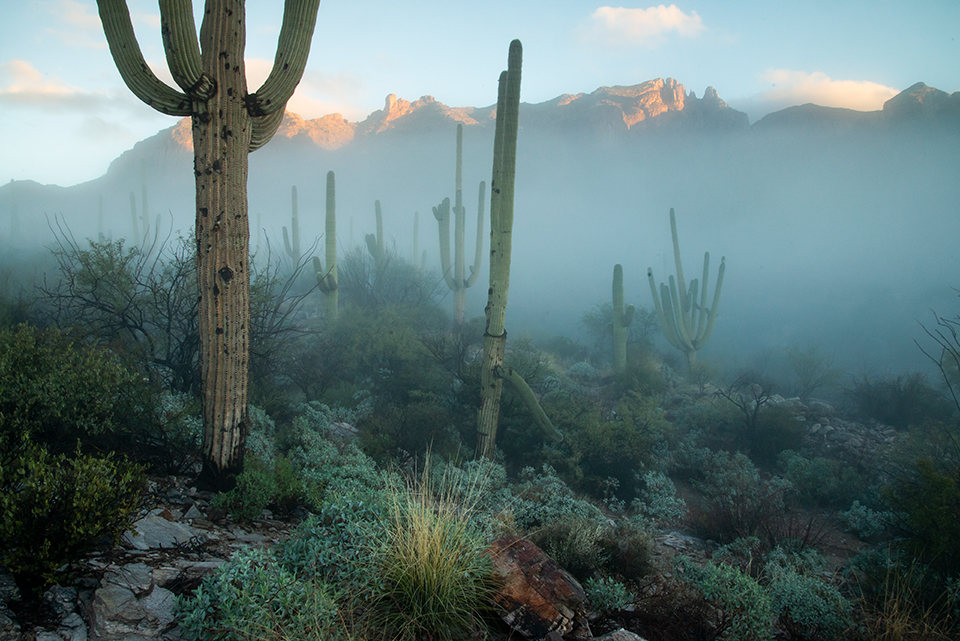 ---
The red spines on a group of barrel cactuses stand out on a cold, foggy day at South Mountain Park in Phoenix. Consisting of three mountain ranges, the park is among the largest municipally managed parks in the United States.
PAUL GILL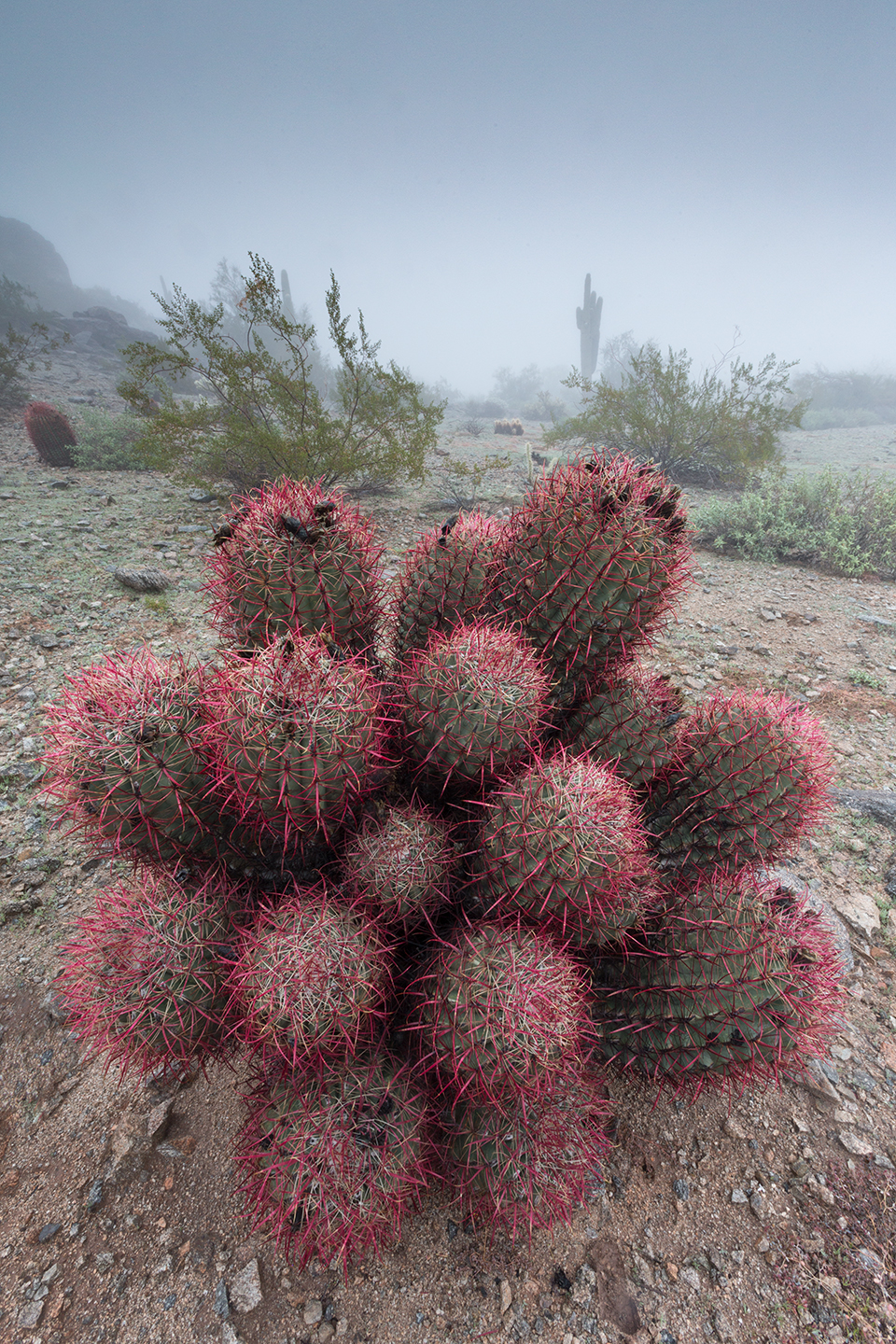 ---
Lichen-covered rocks and windblown pines are the entirety of the view at Marble Viewpoint, an overlook north of the Grand Canyon's North Rim. Typically, this overlook features an expansive view that includes Marble Canyon and distant Navajo Mountain.
TOM DANIEL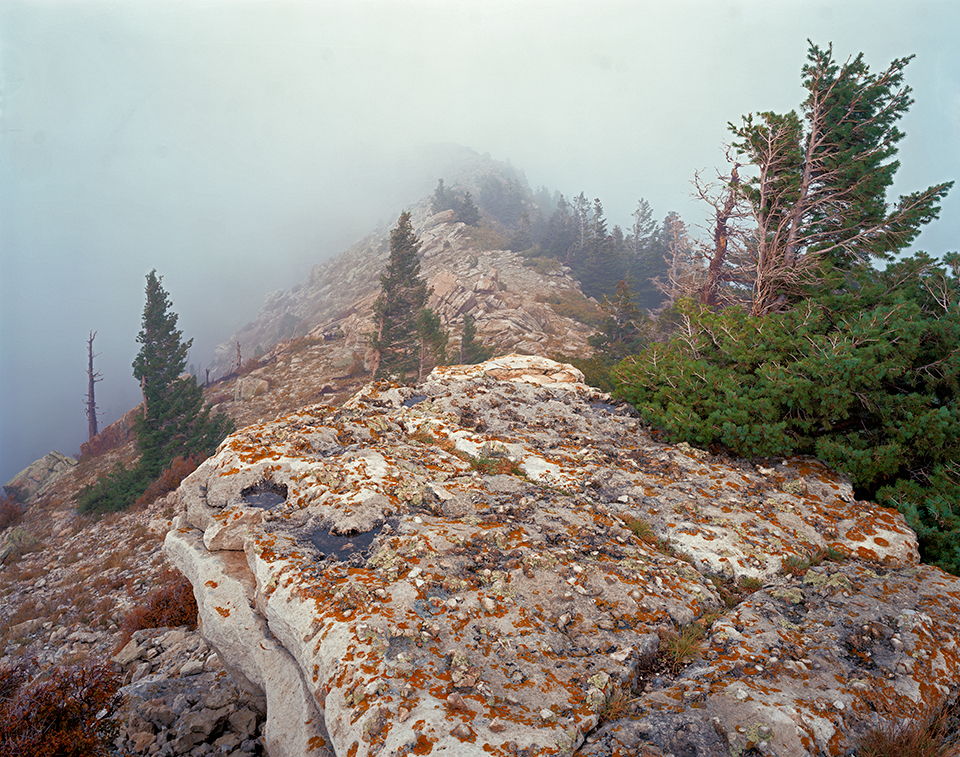 ---
Fog covers Cienega Creek at dawn between the foothills of the Santa Rita Mountains (foreground) and the Mustang Mountains of Southern Arizona. This view is from a grassland near Greaterville, an old mining town in the Santa Ritas.
NORMA JEAN GARGASZ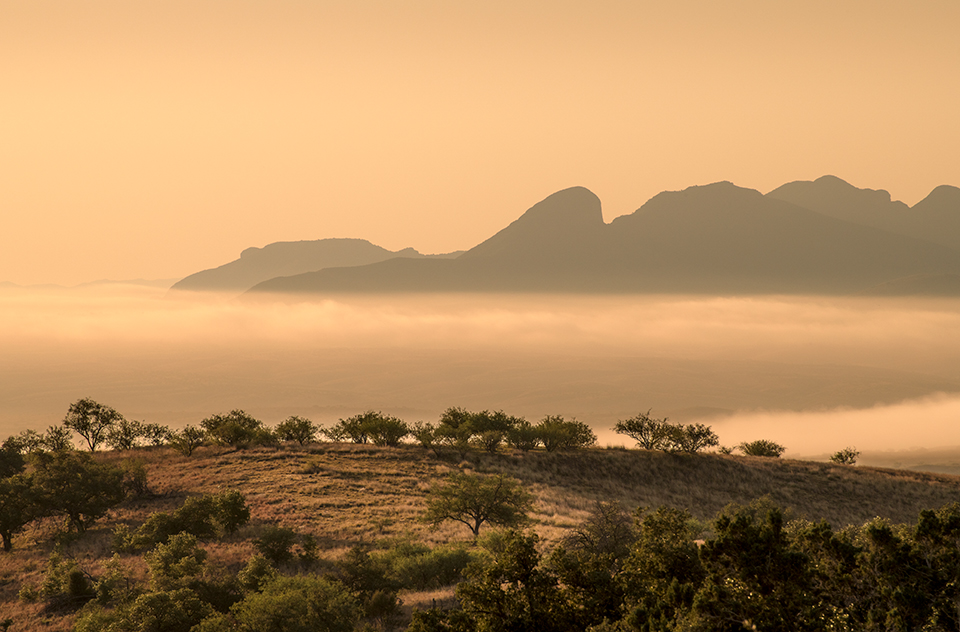 ---
The rising sun illuminates fog-shrouded ponderosa pines and junipers on Anderson Mesa above Lower Lake Mary, southeast of Flagstaff. The mesa, which inspired a 1996 Jimmy Eat World song of the same name, reaches an elevation of 7,251 feet.
TOM BEAN