From an East Camelback Road Airbnb, I drive to Van Buren Street in Phoenix to see Douglas Towne, a writer and preservationist with the Society for Commercial Archeology. Before freeways, Van Buren was like a big automotive river fed by tributaries of traffic — the confluence of U.S. routes 60, 70, 80 and 89. As many as 200 motels operated on Van Buren in its postwar prime, earning Phoenix the title of "Motel Capital of the World."
Van Buren was to motels what the Las Vegas Strip is to casino-resorts in every permutation of the mega, faux and gaudy. Its motels enticed travelers with oasis-like grounds where guests socialized around pools. Some spots embraced Southwestern, desert and Indigenous themes. Others lured guests with neon signs depicting such geographically incongruous images as the Statue of Liberty, the Rose Bowl and the Old Faithful geyser.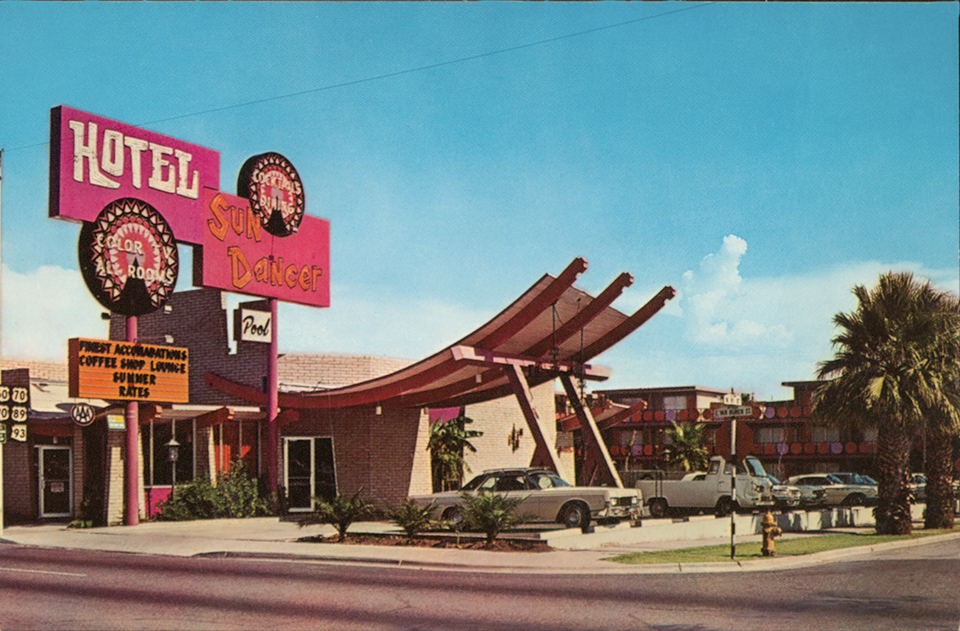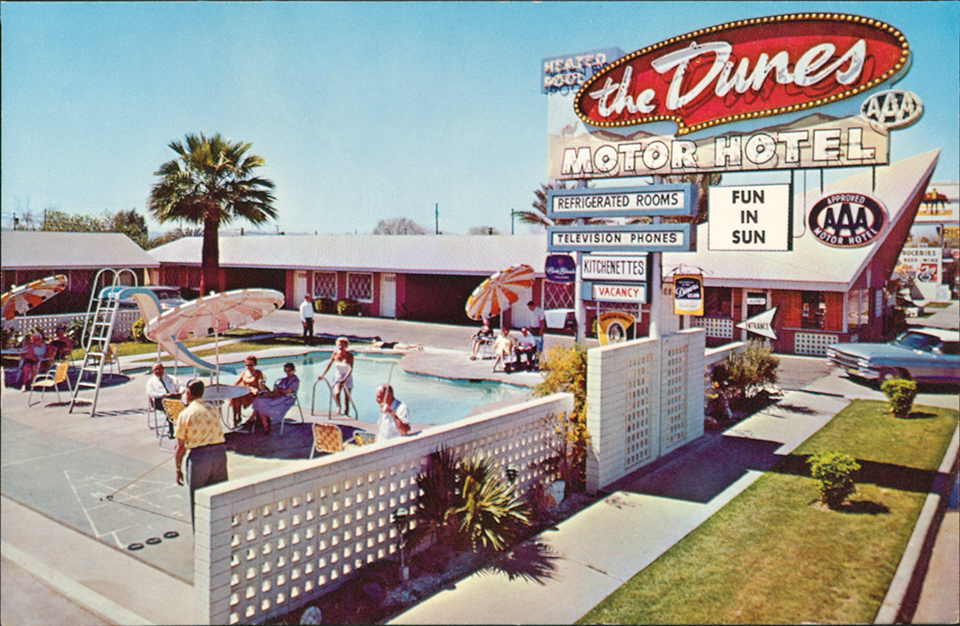 Built in 1939, the Log Cabin Motel was just that: a motor court with little log cabins featuring knotty pine interiors straight out of Flagstaff. And in more desert denialism, still more motels promised a South Seas escape — most notably the Polynesian-modern Kon Tiki Hotel, with its Trader Vic's tiki chic and pledge to deliver "a little bit of Waikiki in the heart of Phoenix." 
Now, it's all gone. The Kon Tiki gave way in the 1990s, while the Log Cabin held on until 2010. Van Buren's demise is a familiar story: Freeways bypassed the so-called "Funset Strip," and big national chains rose along the exits, siphoning off business. "I feel sorry for those motel owners — those poor people worked so hard," Towne says. "You have to be smart in business, but boy, think about running a motel. Then, the powers that be routed all the traffic away from you. And you're just stuck."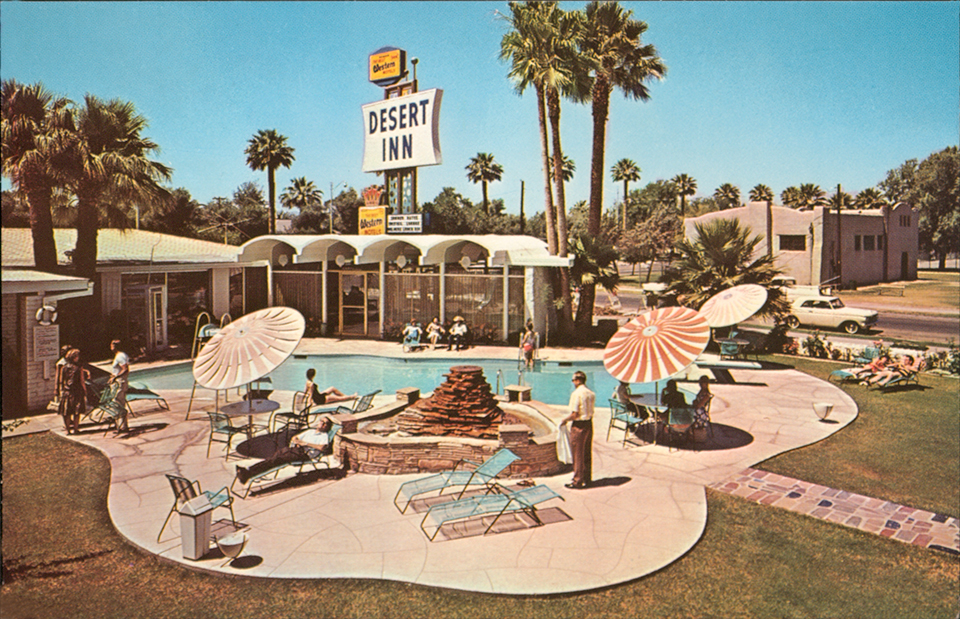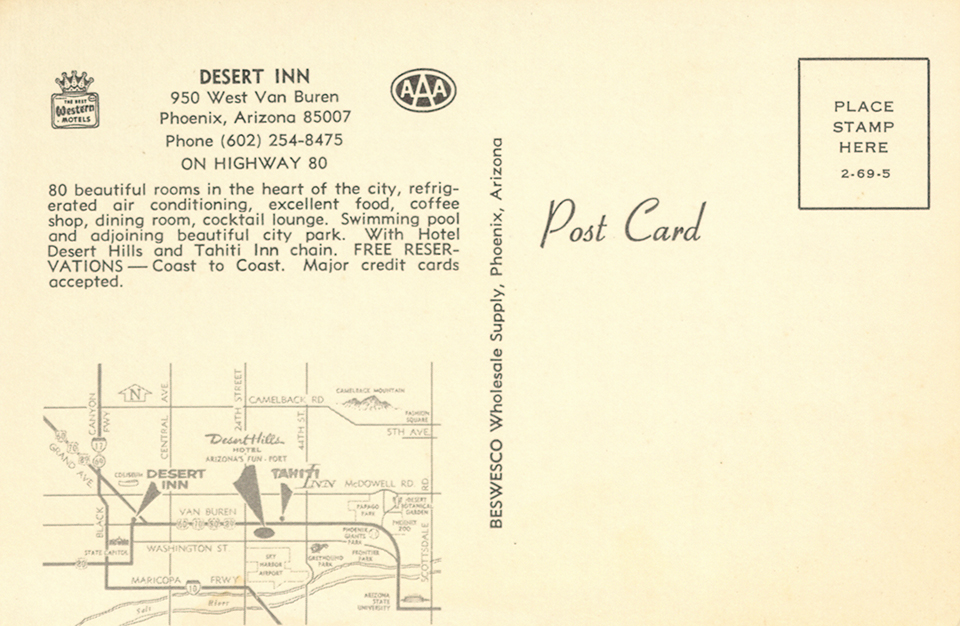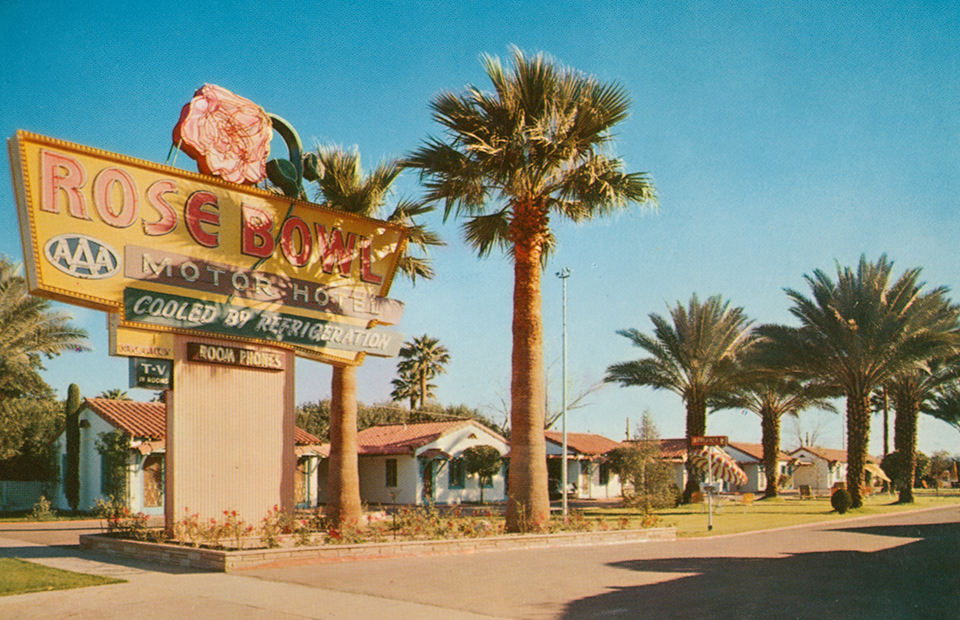 Unlike many of us, with our fond memories of motel stays during family vacations, Towne recalls that his father worked as a traveling salesman, so recreational road trips held little appeal. Towne didn't spend a night in a motel until college, then developed a deeper interest while driving between Tucson and his hometown of Denver during grad school at the University of Arizona. 
"I was really into historic preservation, and it seemed like everyone was doing the courthouses and the grand hotels," he says. "But I saw these old motels with fabulous neon signs, and every time I drove through, fewer and fewer signs worked and some of the motels were razed. And I thought, Huh. This could be my little niche."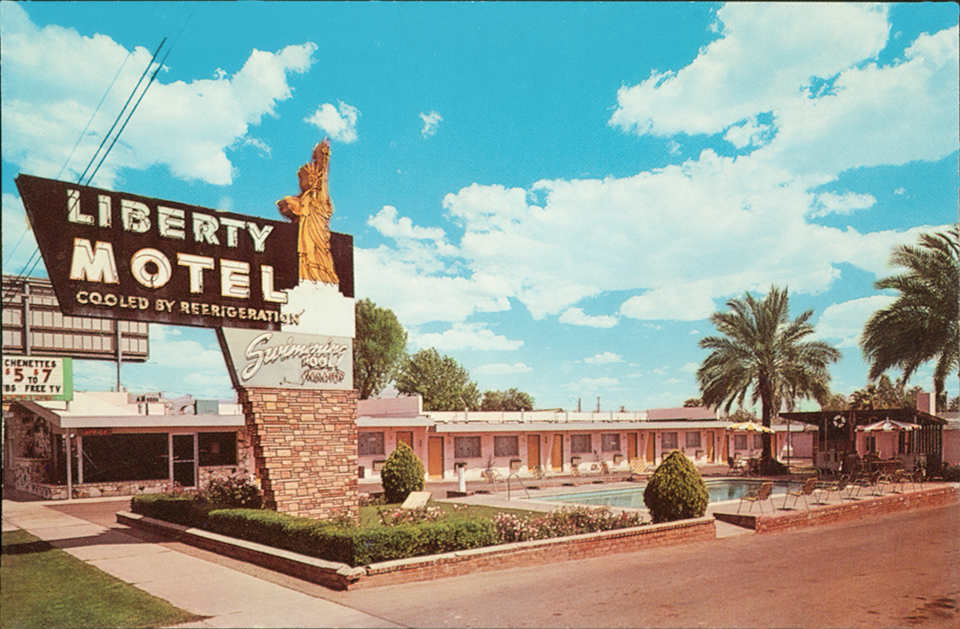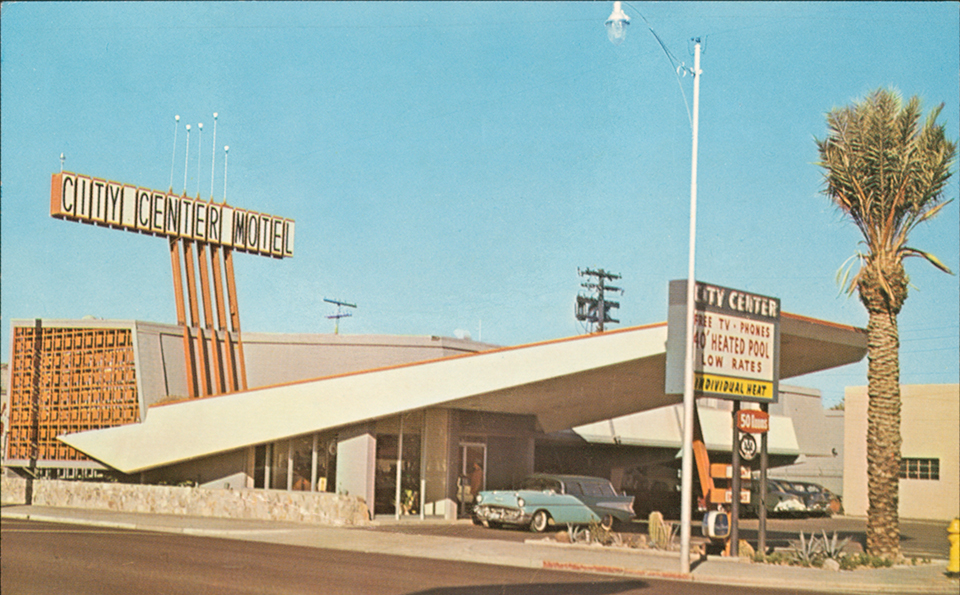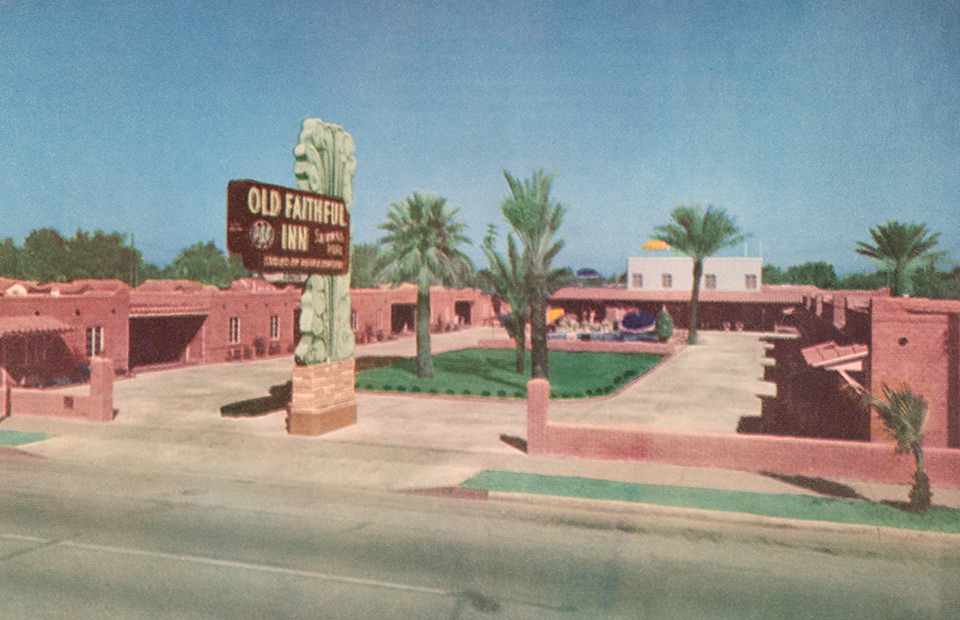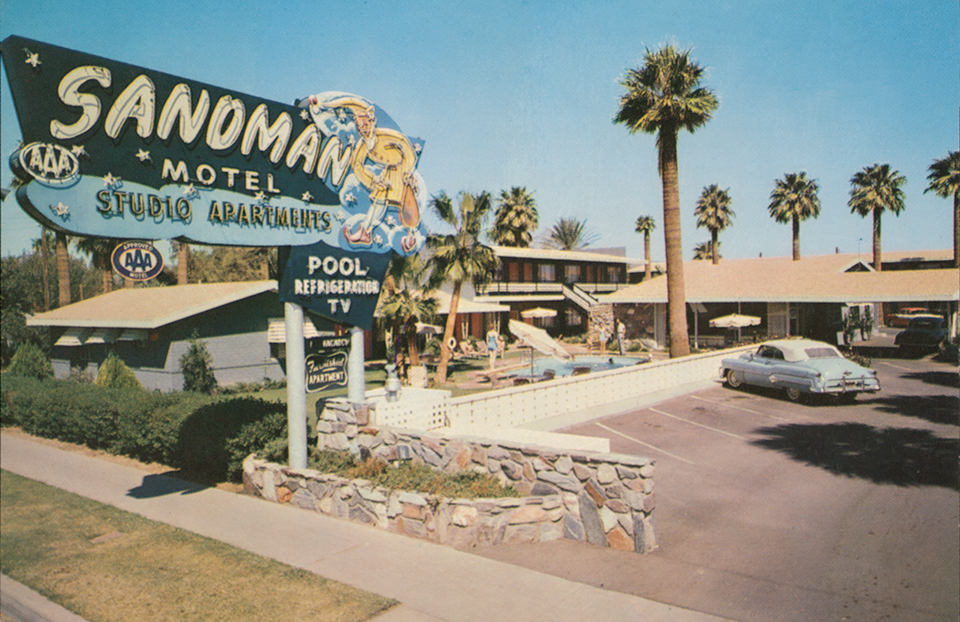 By the time Towne discovered Van Buren, the Funset Strip was well into its decline. In 1986, he drove up from Tucson for a Phoenix Firebirds game and stayed at the least dodgy Van Buren motel he could find — which happens to be the two-story motor inn where we meet.
It opened in 1964 as the Chilton Inn and now bears the mellifluous name of the SureStay Hotel by Best Western Phoenix Airport. The motel originally belonged to a regional chain co-owned by television host Art Linkletter and Phoenix dentist Dr. Paul Chilton. Advertisements touted a swanky lounge where guests could enjoy the flamenco stylings of Mexico City's Juan Del Rey and "his enchanting guitar." Ballyhooed as "the exciting new theatre of spectacular entertainment in color," the lounge also had a Scopitone, a French-made jukebox contraption that screened 16 mm music videos. All that and 50-cent cocktails.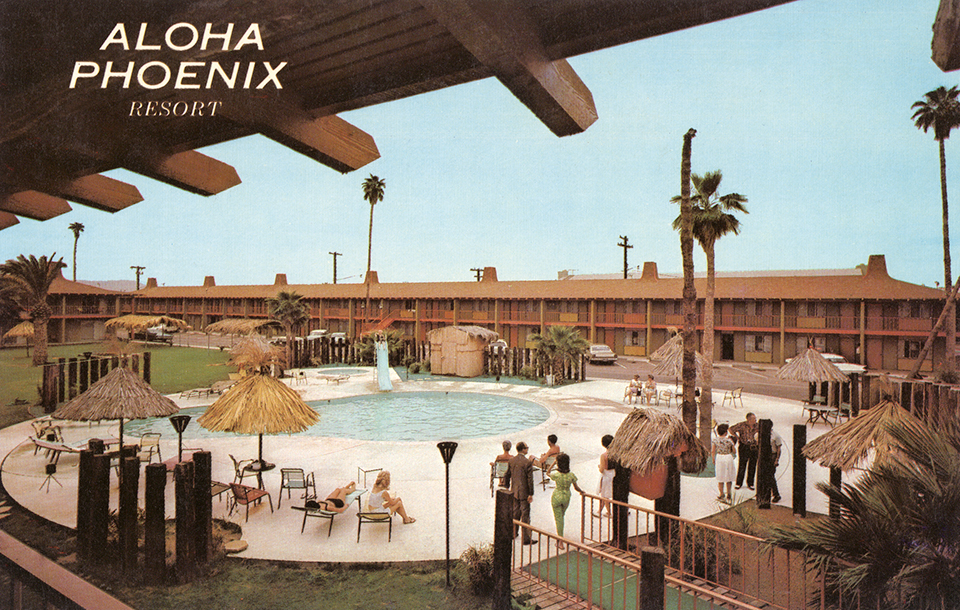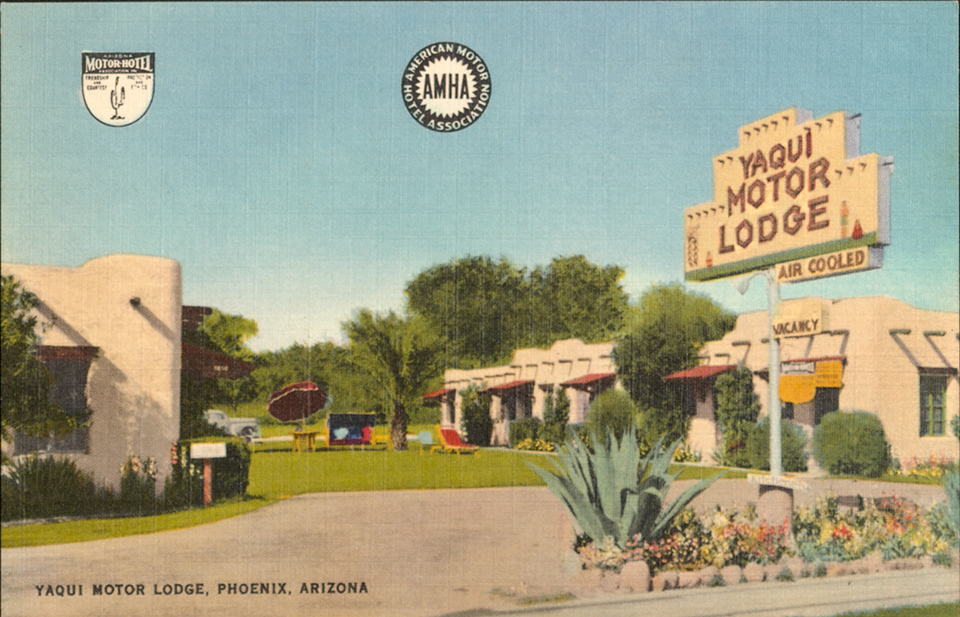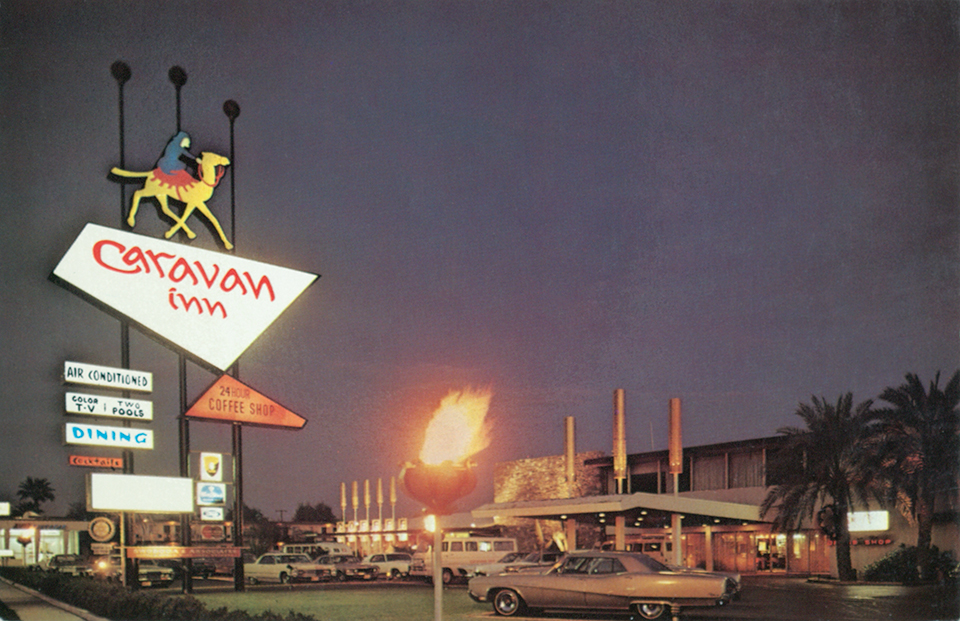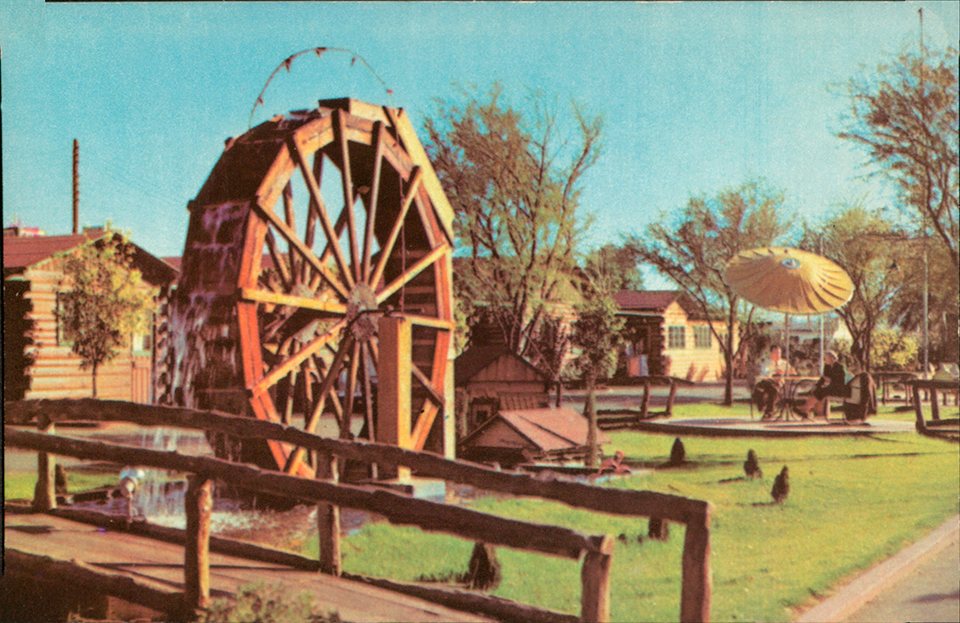 Towne and I sit on a patio outside the front desk building, which long ago was stripped of any midcentury details. We talk about neon motel signs as American folk art. Towne published a poster with a collage of 50 signs he'd photographed, but not everyone appreciated his efforts. As he photographed one motel, the rough-looking manager confronted Towne, who explained what he was doing. 
Towne recalls: "So he said, 'That's the most pathetic thing I've ever heard. You're spending your free time taking photographs of these old signs? Whatever!' Then he stomped off. I was like, Oh, my God, I've just been put down. But never quite so eloquently."
"Travel is about the gorgeous feeling of teetering in the unknown," Anthony Bourdain said. Maybe that's what we lost with the disappearance of the old motels and the rise of the interchangeable freeway chains. Sure, you want that good bed. But after driving hundreds of miles, I know I also want to feel that I actually arrived somewhere. Not nowhere. Or anywhere.