Randy Prentice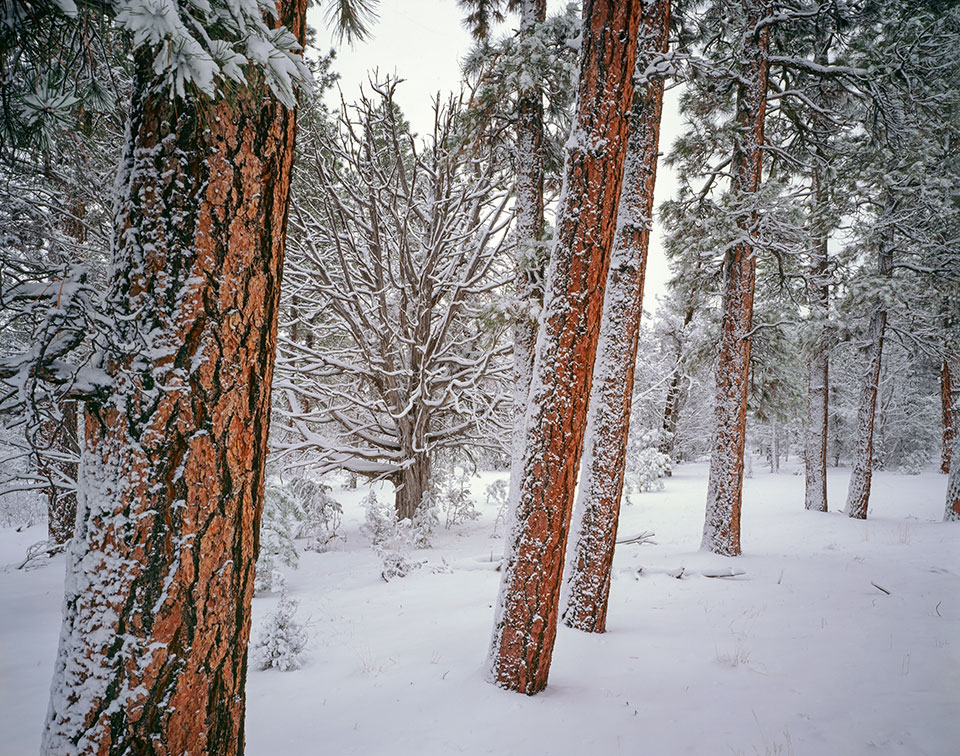 A juniper wears a wintry coat amid a stand of mature ponderosa pines near the South Rim of Grand Canyon National Park. The Canyon's South Rim sees about 5 feet of snow per year.
 
Gerry Groeber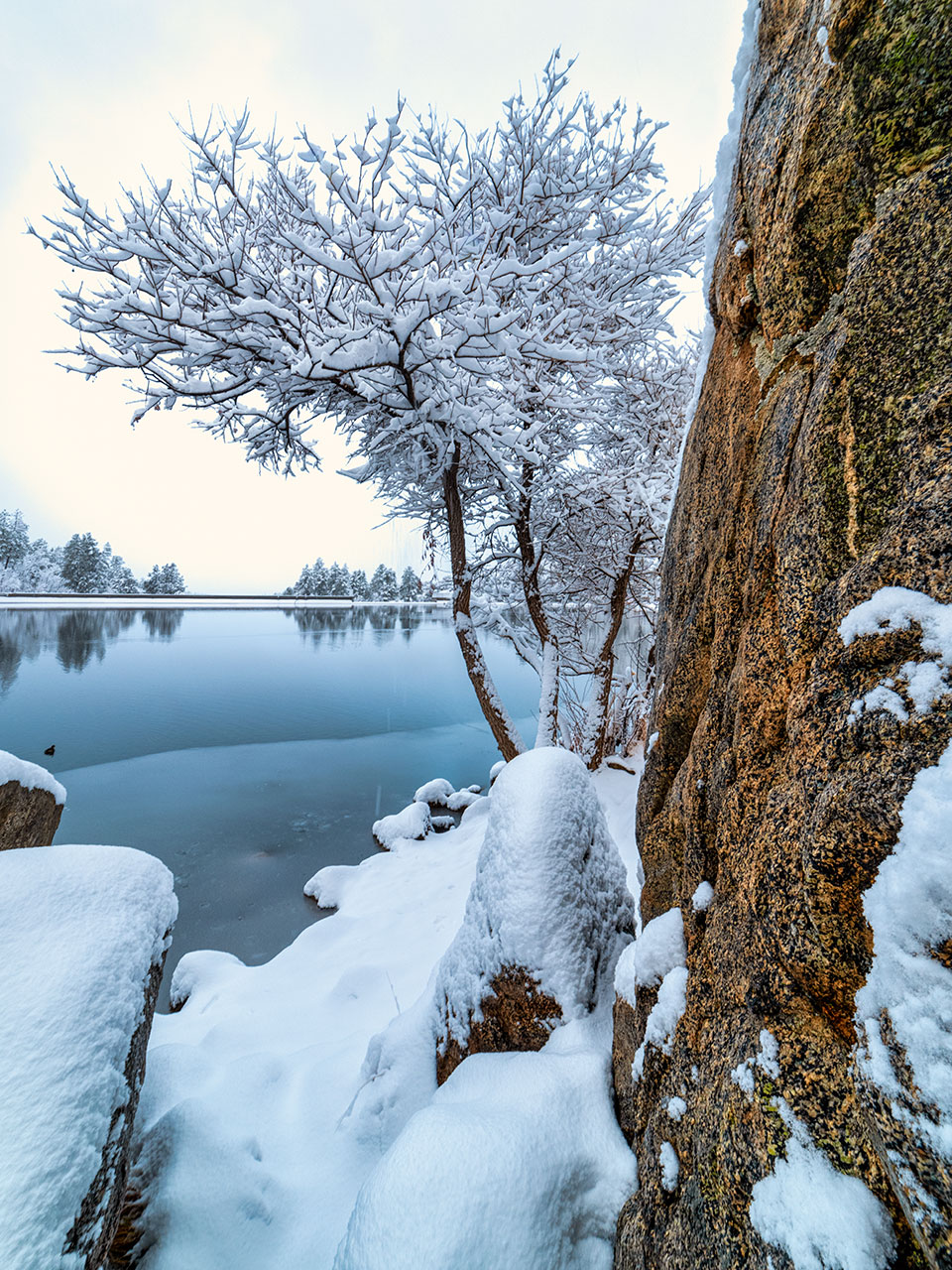 Ancient granite defines a chilly view of the Prescott area's Goldwater Lake. This reservoir, formed by a dam on Banning Creek, is a popular recreation destination in warmer months. It's named for Morris Goldwater, who served a total of two decades as Prescott's mayor.
 
Jack Dykinga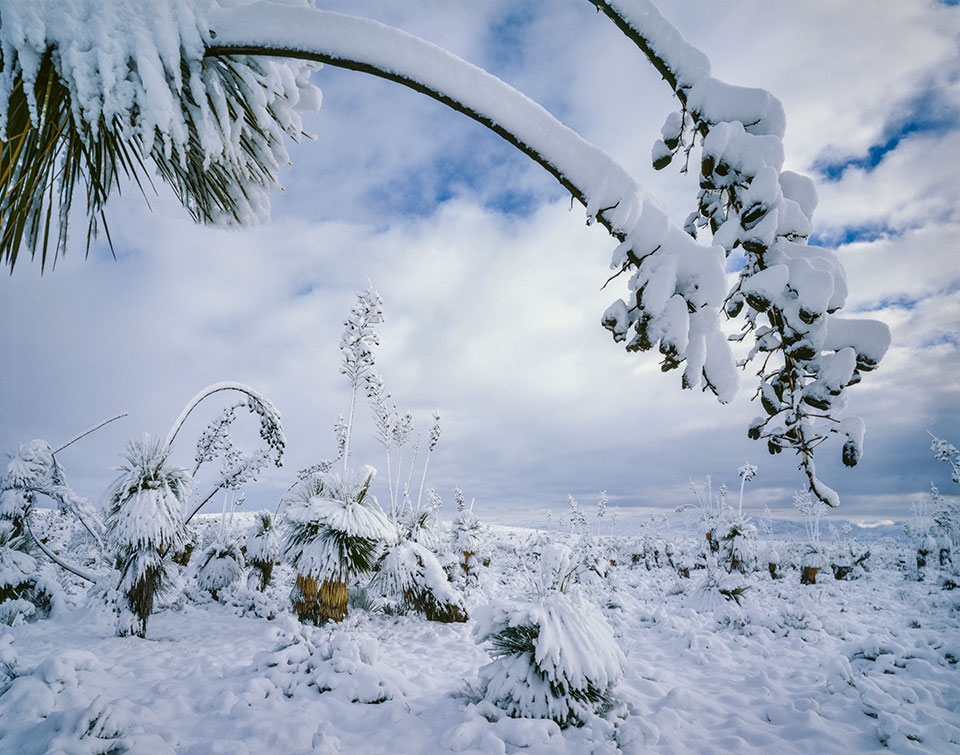 Heavy snow bends yucca stalks in the Dragoon Mountains, northeast of Tombstone. The Dragoons are perhaps best known as the final resting place of Apache chief Cochise, although the exact location of his grave is unknown.
 
Gerry Groeber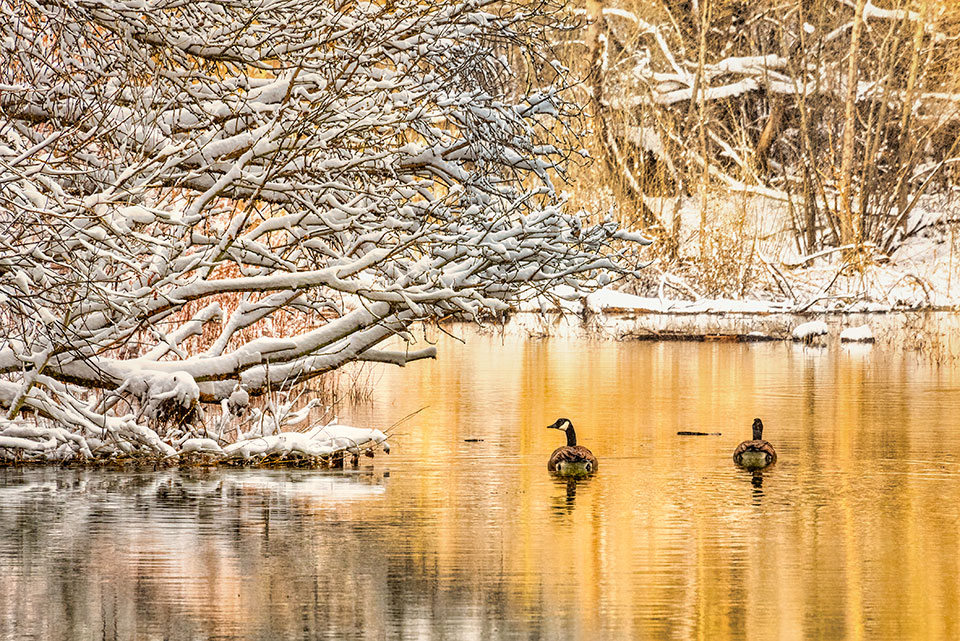 Canada geese navigate past frosty vegetation on the banks of Watson Lake, near Prescott. During winter, this bird species can be spotted throughout Arizona.

Gurinder Singh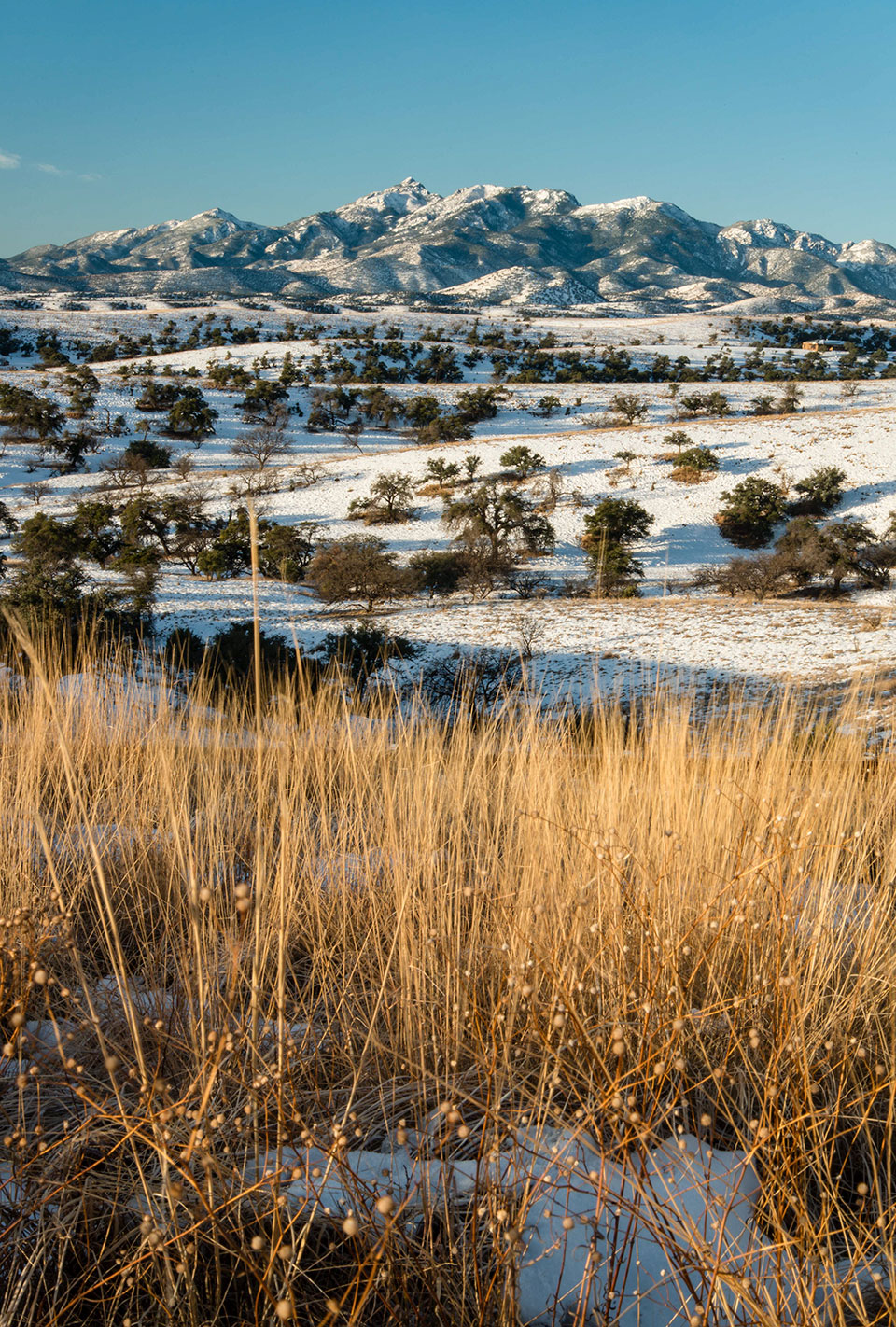 Tall grasses anchor a view of snow-dusted foothills below Mount Wrightson, the highest peak in the Santa Rita Mountains. This Southern Arizona peak is named for William Wrightson, a pioneer who died in an 1865 Apache attack.

Claire Curran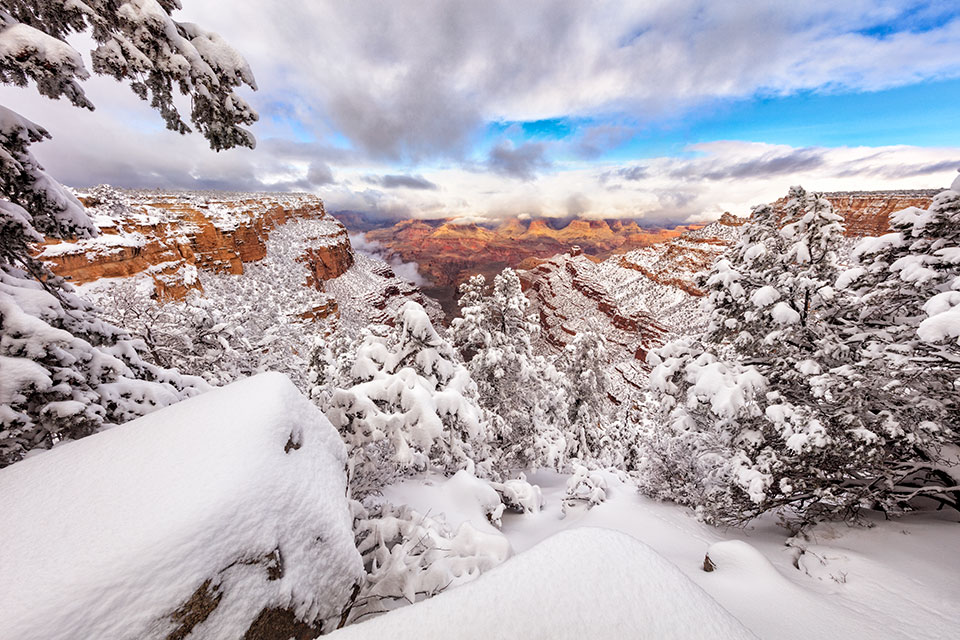 A winter storm begins to clear from the Grand Canyon, as viewed from the snowy South Rim. Much of the inner Canyon receives little or no snow, owing to its lower elevation.

Willard Clay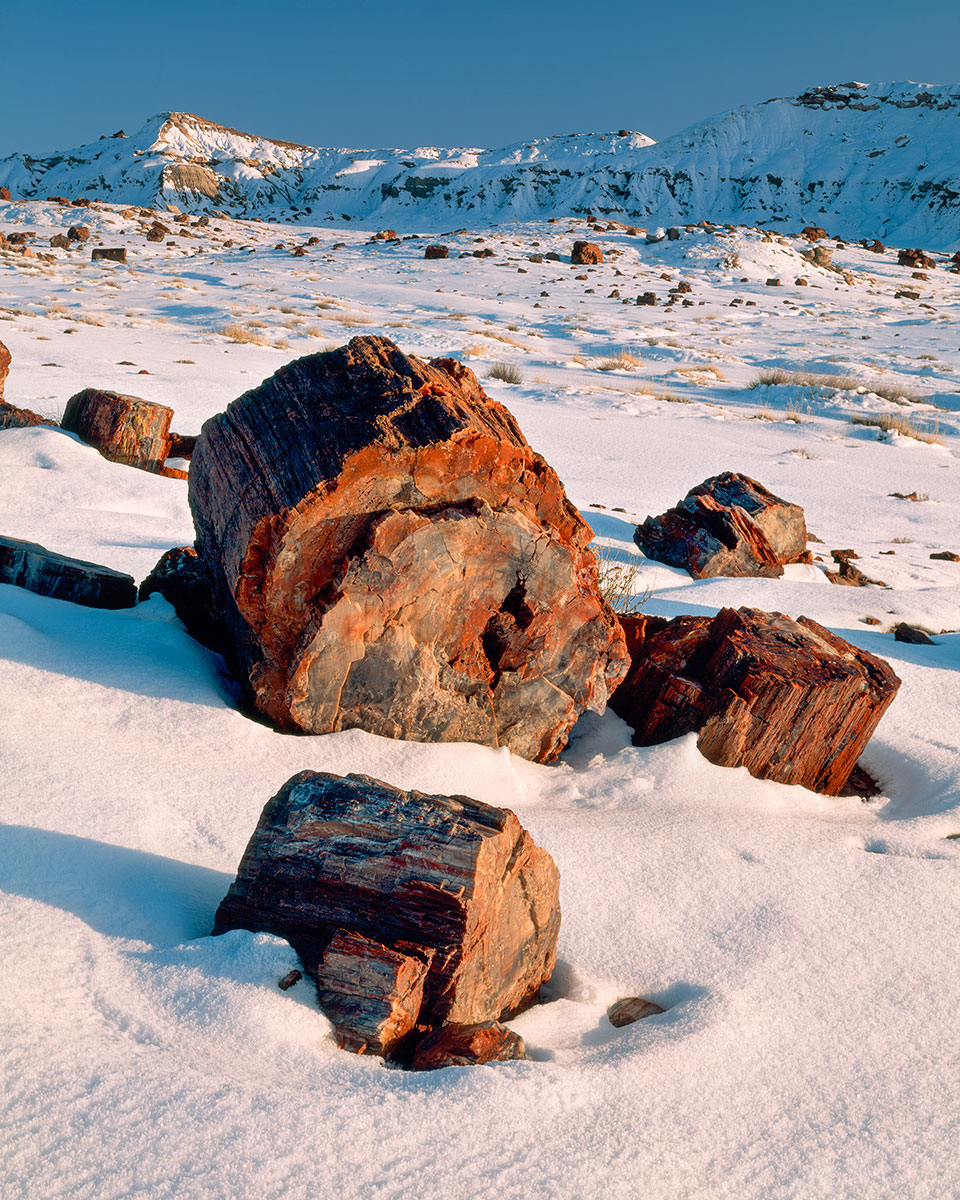 On a winter evening, snow surrounds petrified logs in the Jasper Forest area of Petrified Forest National Park, near Holbrook. These logs, which are more than 200 million years old, are hard but relatively brittle, and they sometimes appear "sawed" because they naturally break at a clean angle.

Derek von Briesen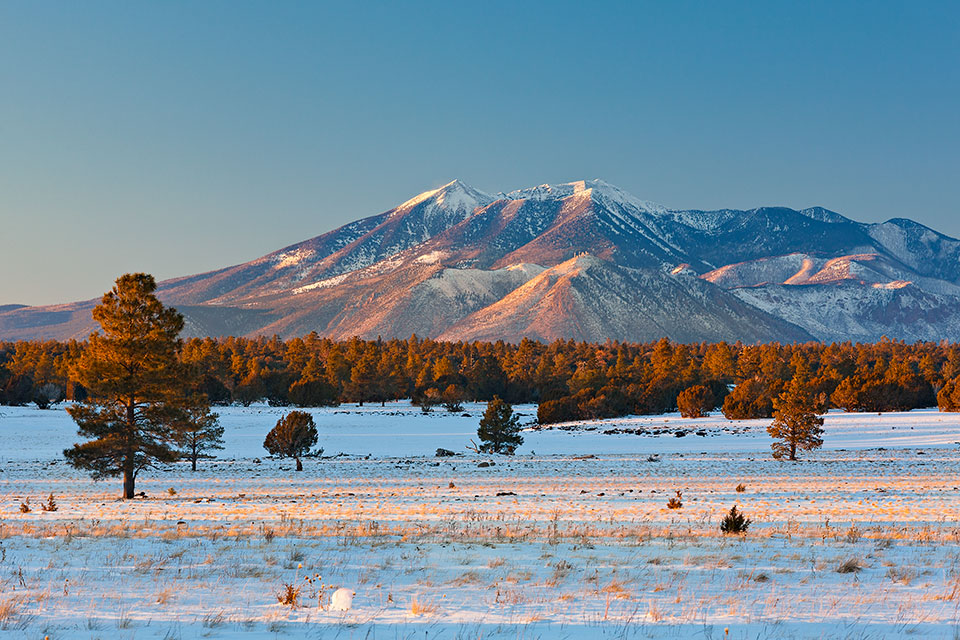 The San Francisco Peaks, Arizona's highest mountains, loom over the Ashurst Lake area near Flagstaff. The section of alpine tundra atop the Peaks is one of the southernmost places in the United States where that biome is found.

Mark Capurso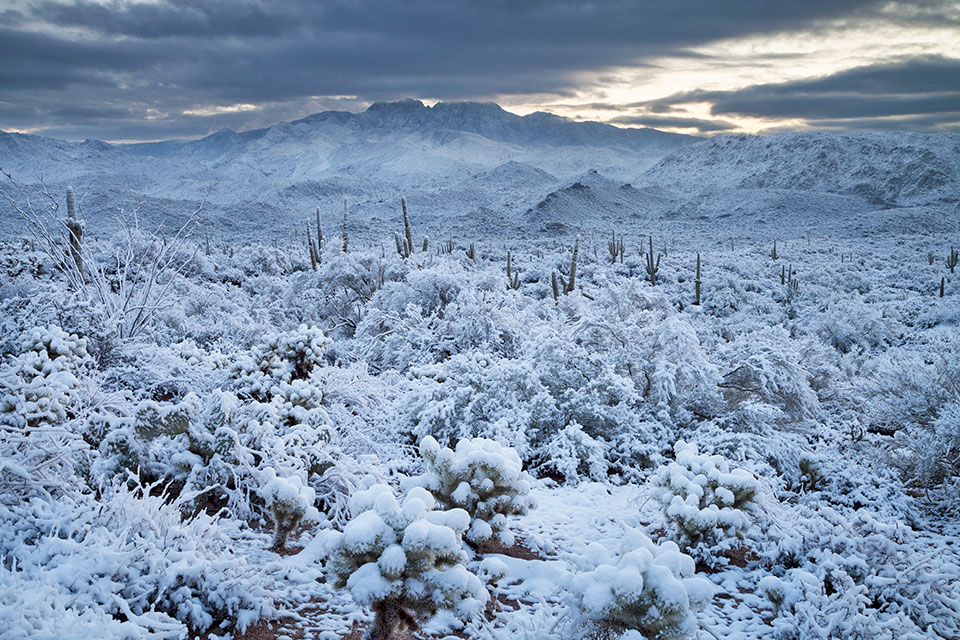 Clouds gather at sunset over snow-blanketed saguaros and chollas and obscure the Four Peaks, prominent summits in the Mazatzal Mountains. When skies are clear, the Four Peaks are a notable part of the Phoenix area's northeastern skyline.

Bruce D. Taubert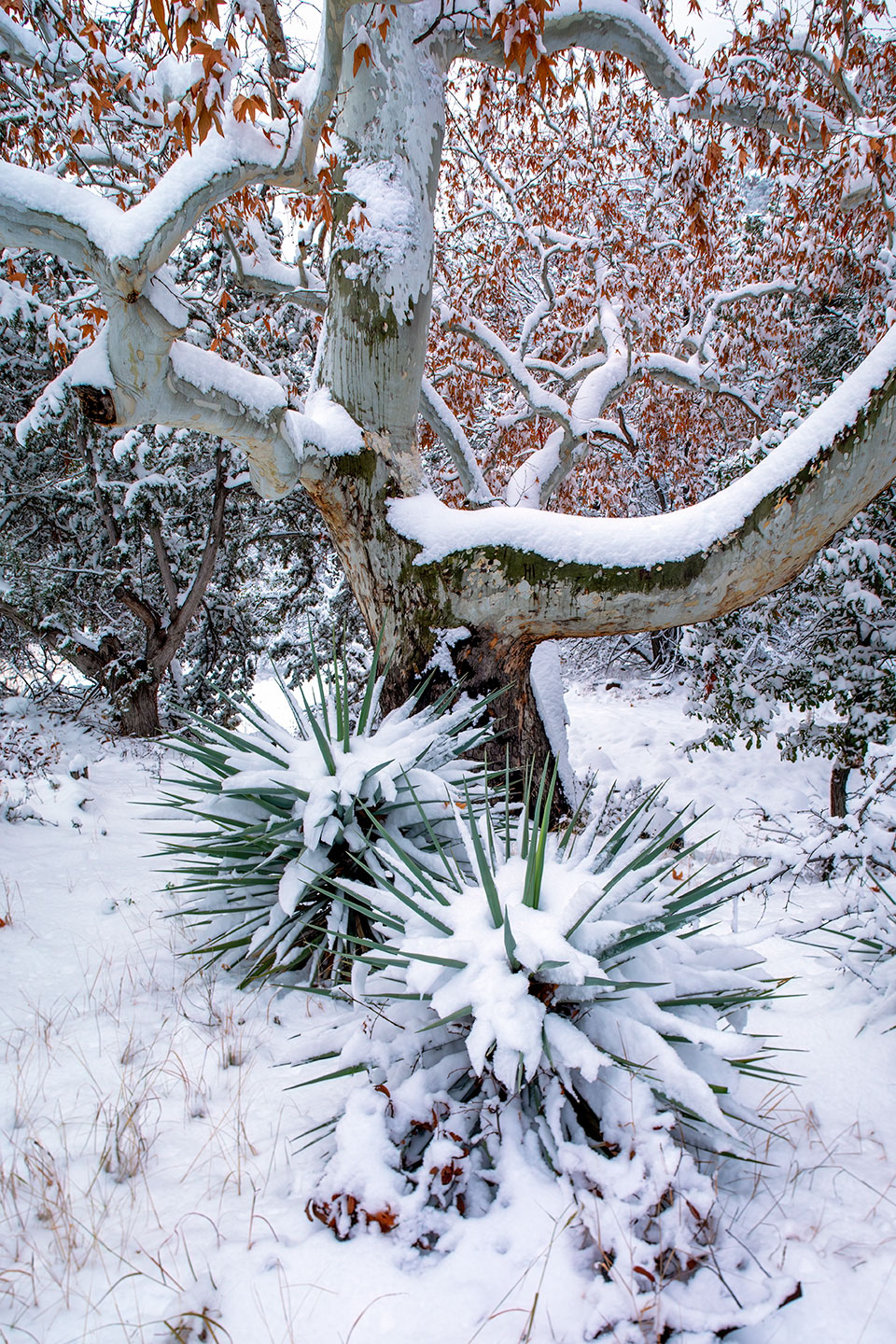 Agave spines protrude from a layer of snow beneath an Arizona sycamore in Portal, a small community in the Chiricahua Mountains of Southeastern Arizona. This area is known for its biodiversity and is a destination for birders, hikers and backpackers.

Derek von Briesen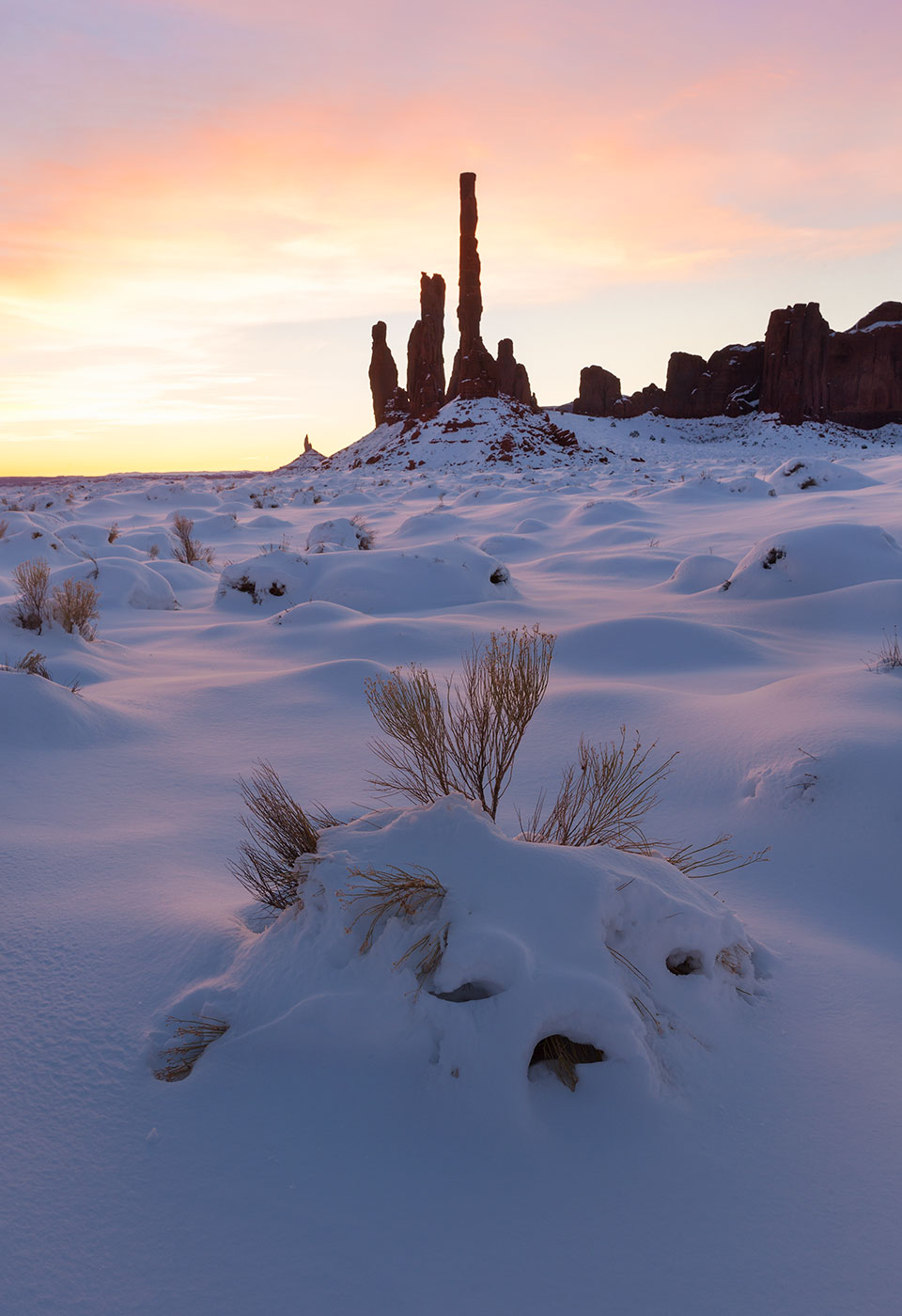 Rare heavy snow in Monument Valley punctuates a sunrise view of the Totem Pole (middle ground) and Yei Bichei. These formations are part of Monument Valley Navajo Tribal Park, a 92,000-acre site that straddles Arizona's border with Utah.
Guy Schmickle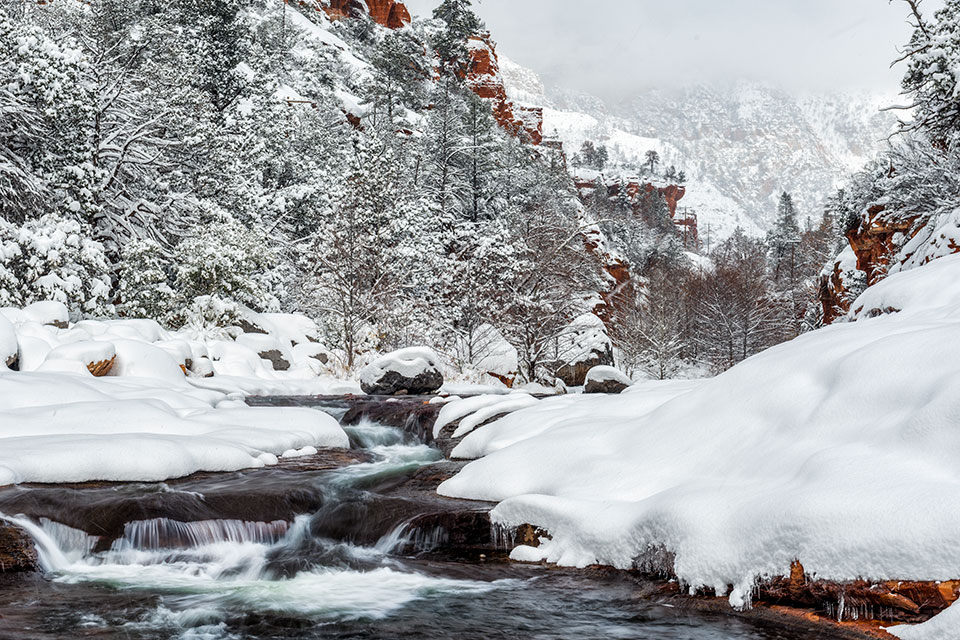 Frigid water flows between the snow-covered banks of Oak Creek in its namesake canyon near Sedona. The most prominent layer of Oak Creek Canyon's red rocks is the Schnebly Hill Formation, exposed by erosion over the past 3 million years.