FreeForm Coffee Roasters
Daniel and Monica Garland were born and raised in Sedona, where they now dedicate their time to roasting coffee for their loyal customers. The Garlands have worked in coffee shops for years and decided to pursue their own coffee roastery in 2018. The care they put into their beans extends from sustainable sourcing to hand-roasting each small batch on a weekly basis. They also provide customers with grinding information to make sure they get the best flavor and quality out of each cup. FreeForm coffee can be purchased online or at retailers in the Verde Valley.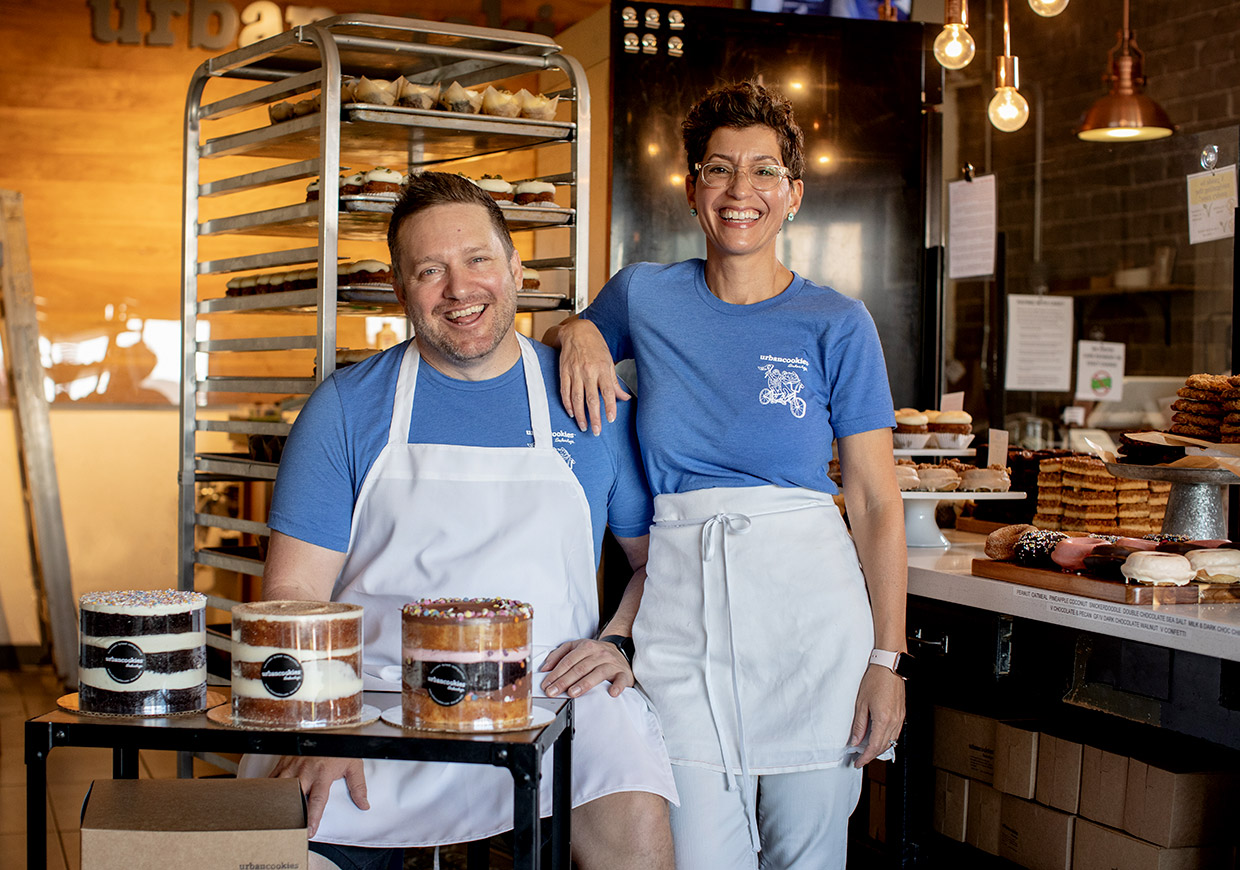 Urban Cookies
2325 N. SEVENTH STREET, Phoenix, 602-451-4335, urbancookies.com
The husband-and-wife team of Brady and Shaun Breese started Urban Cookies in 2005 as a way to combine Brady's cooking skills with Shaun's marketing experience. Since then, the couple has been serving up delicious baked goods in Phoenix. From double chocolate sea salt cookies to lemon blackberry doughnuts, each item is made with premium ingredients that provide the couple's signature indulgent flavors. "When we find something really pure and really natural, we get excited," Shaun says. "And when we create something that has flavor first — meaning you don't first taste sugar — we've reached our goal. The No. 1 compliment we get from our customers is that our pastries are not too sweet." Urban Cookies treats can be ordered online or purchased at the company's Central Phoenix location.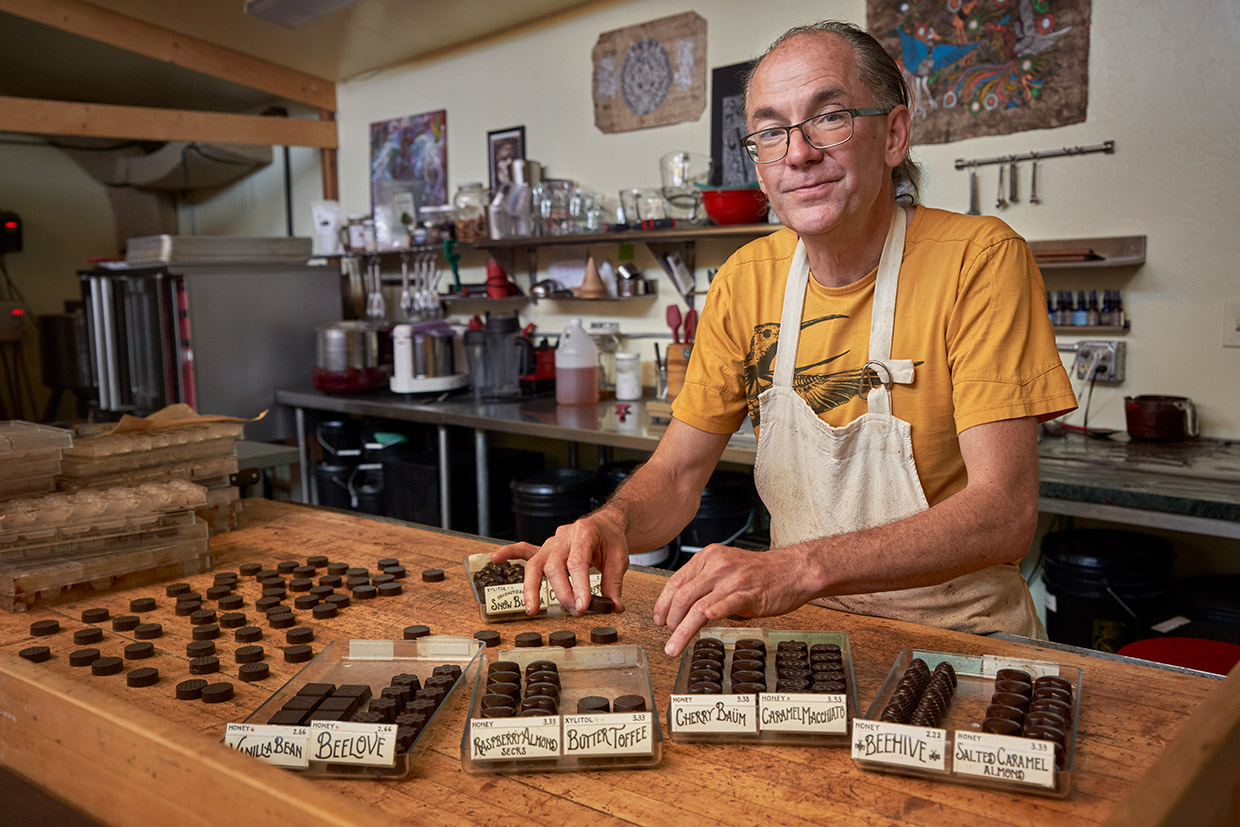 ChocolaTree
1595 STATE ROUTE 89A, Sedona, 928-282-2997, chocolatree.com
In his more than two decades of experience, chocolatier Kelly Johnson has learned how best to utilize cacao — for its taste, but also for its health benefits. Johnson, who's studied food and its relationship to health, opened the chocolate shop at ChocolaTree in 2005. The cacao used in the shop is sourced from farms in South America, and Johnson says his focus is on maintaining sustainable and organic methods. The result is chocolates that are low in sugar, but still delicious. "Everything is grown in the earth and goes back to the earth," Johnson says. "We try to be as conscious of that as we can." Chocolates, nut butters and other treats are available for purchase at the ChocolaTree location in Sedona and can also be ordered online.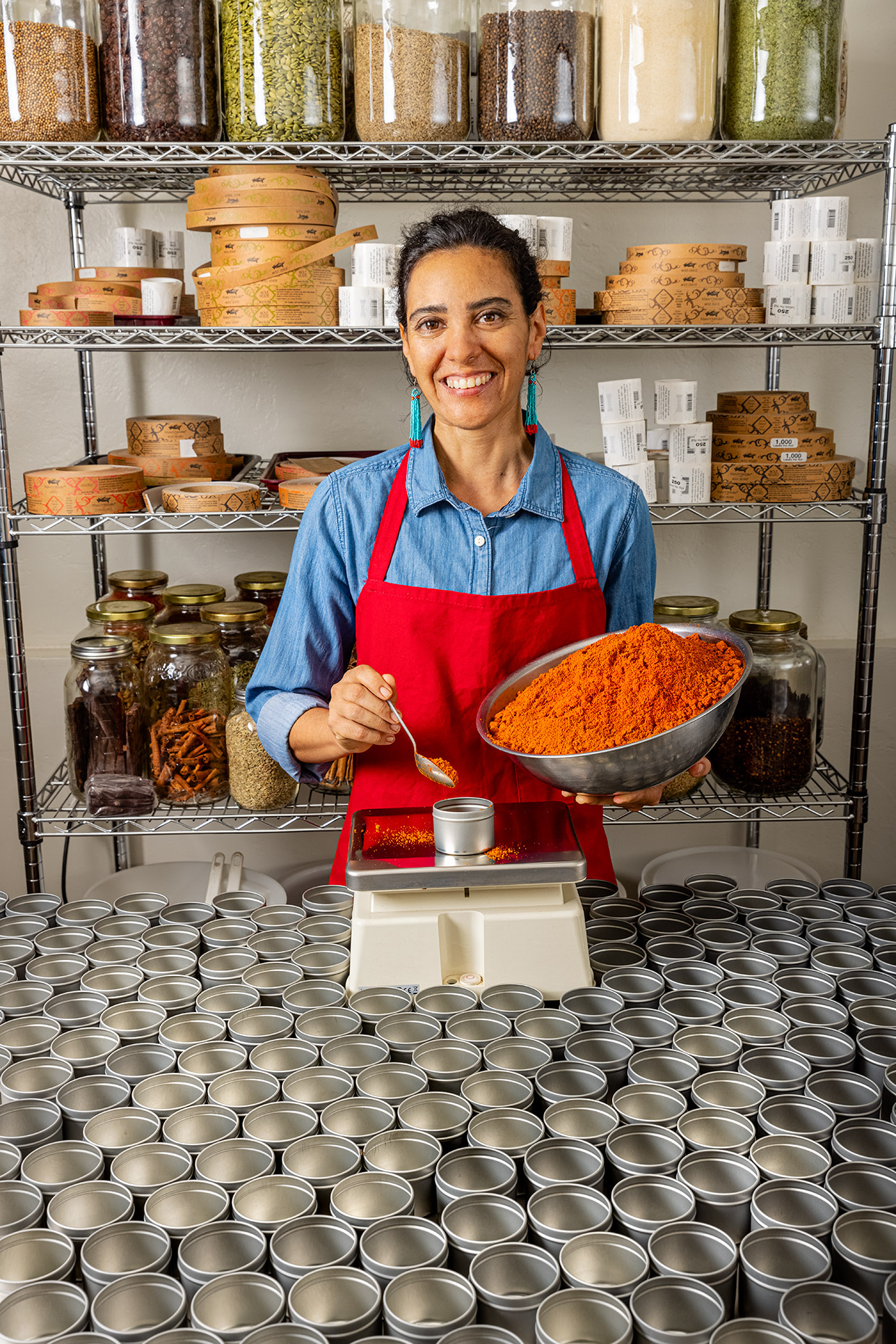 Mano Y Metate
Traditional mole is a complicated Mexican sauce that can be hard to perfect without the right ingredients. Amy Valdés Schwemm is making the process easier by providing spice mixtures that need only be mixed and cooked to develop the flavors of a home-made mole. Inspired by her great-grandmother, Schwemm has been using traditional stone-grinding methods to provide the most authentic flavors to her customers since 2007. "I use very high-quality ingredients, including whole spices, nuts and seeds that I grind  in small batches," Schwemm says. "Mole powders are a great way to get people to learn to cook and eat more local foods." Mano Y Metate spices are available for purchase online or through specialty retailers in the Tucson area.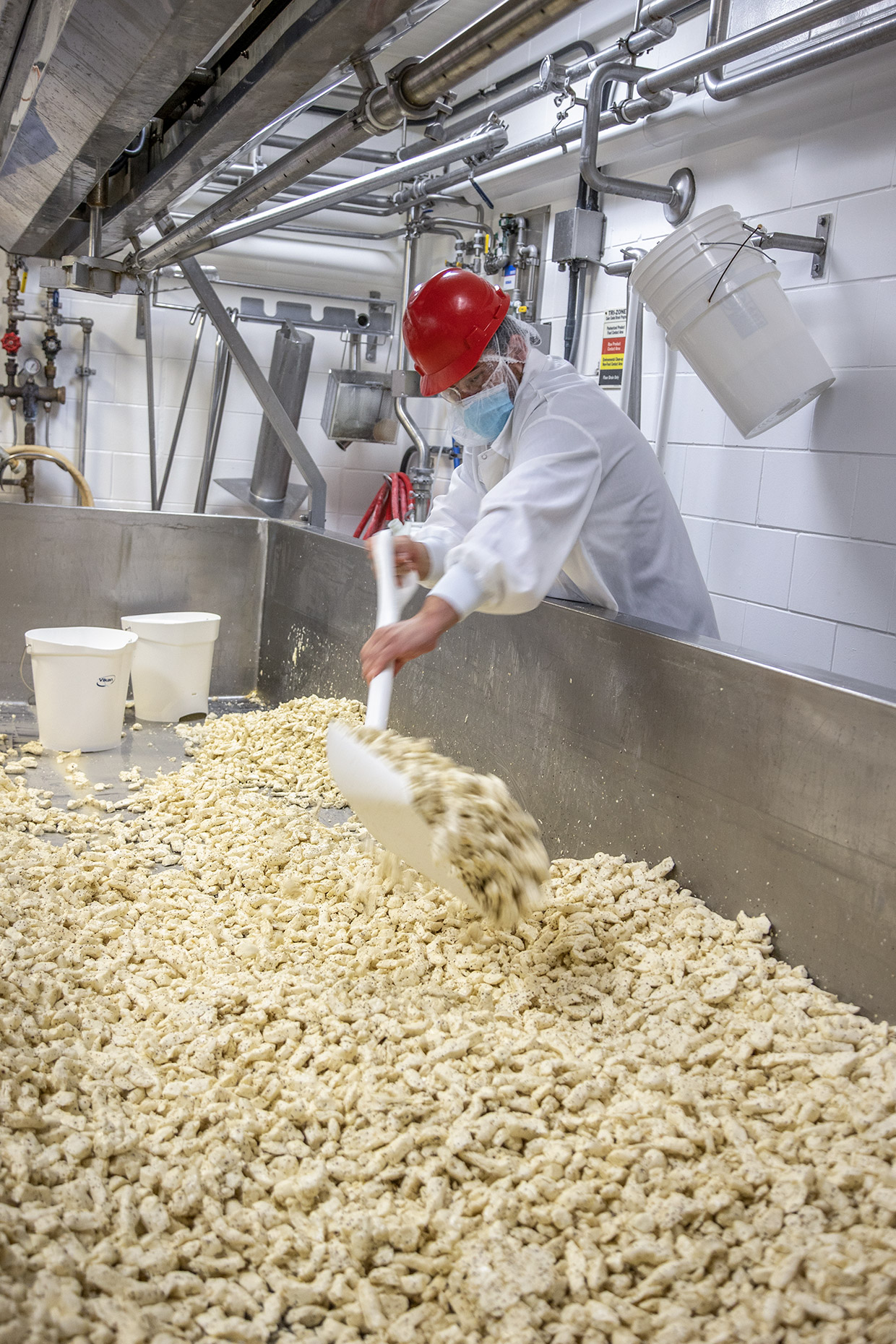 Arizona Farms Cheese
2008 S. Hardy Drive, Tempe, 480-968-3992, arizonacheese.com
The Grand Canyon State may not be known for its cheese, but Arizona Farms is aiming to change that with its local production of a variety of cheeses right here in the Valley of the Sun. The cheesemakers, who were trained in Wisconsin, have been turning locally sourced milk into perfectly crafted cheddar and jack cheese since 2009. Locals can pick up a pack at the Milk 'n More location in Tempe or order online.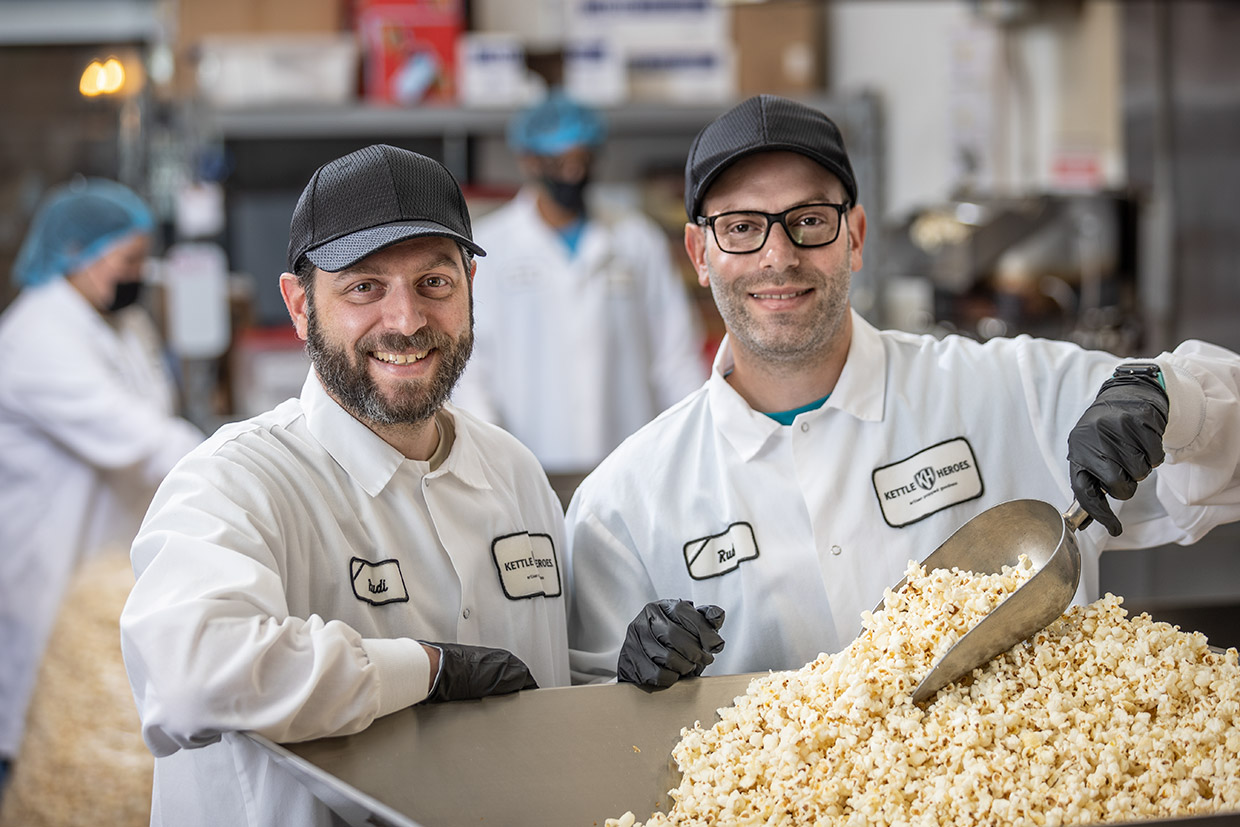 Kettle Heroes Popcorn
1705 W. Ruby Drive, Suite 107, Tempe, 855-538-4376, kettleheroes.com
Brothers Aaron (left) and Rudi Sinykin left the world of corporate franchises in 2013 to start a company that was more meaningful to them. You could say the idea popped into their heads, because they ventured into making artisan popcorn. Rudi, who does the majority of the product development, has made it a priority to use only natural ingredients and provide gluten-free, nut-free and kosher products to customers. The popcorn comes in savory and sweet options, and flavors such as Prickly Pear Kettle Corn and Hatch Green Chile Cheddar provide a Southwestern flair. All products can be purchased online, at select Arizona retailers or at  the company's Tempe location.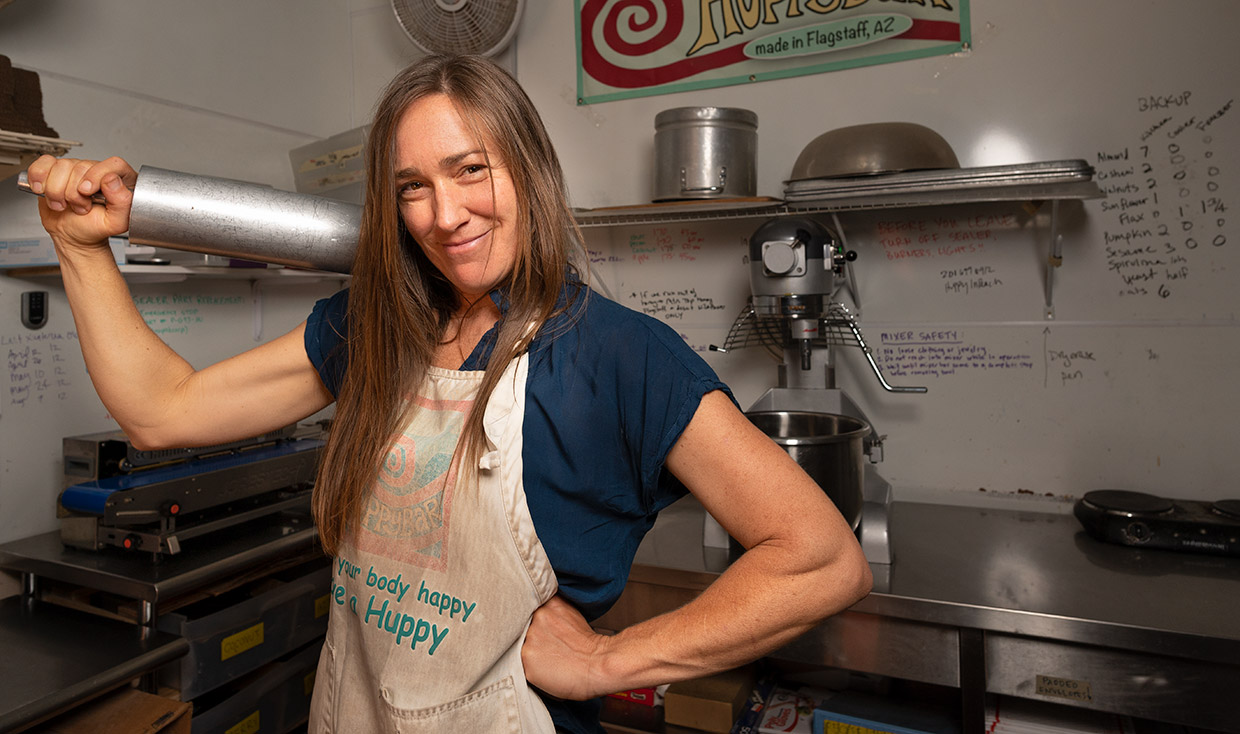 Huppybar
Flagstaff, 928-853-8571, huppybar.com
Lyndsay "Huppy" Hupp came up with the idea to make her signature Huppybars while working as a river guide in the Grand Canyon. Her usual snacks weren't keeping her satisfied, so she decided to make a bar that not only was nutritious but also tasted good. The nut and seed bars come in a variety of flavors, such as apple cinnamon raisin, chocolate java and pecan orange spice. Huppybars can be purchased online or at select Northern Arizona grocery stores.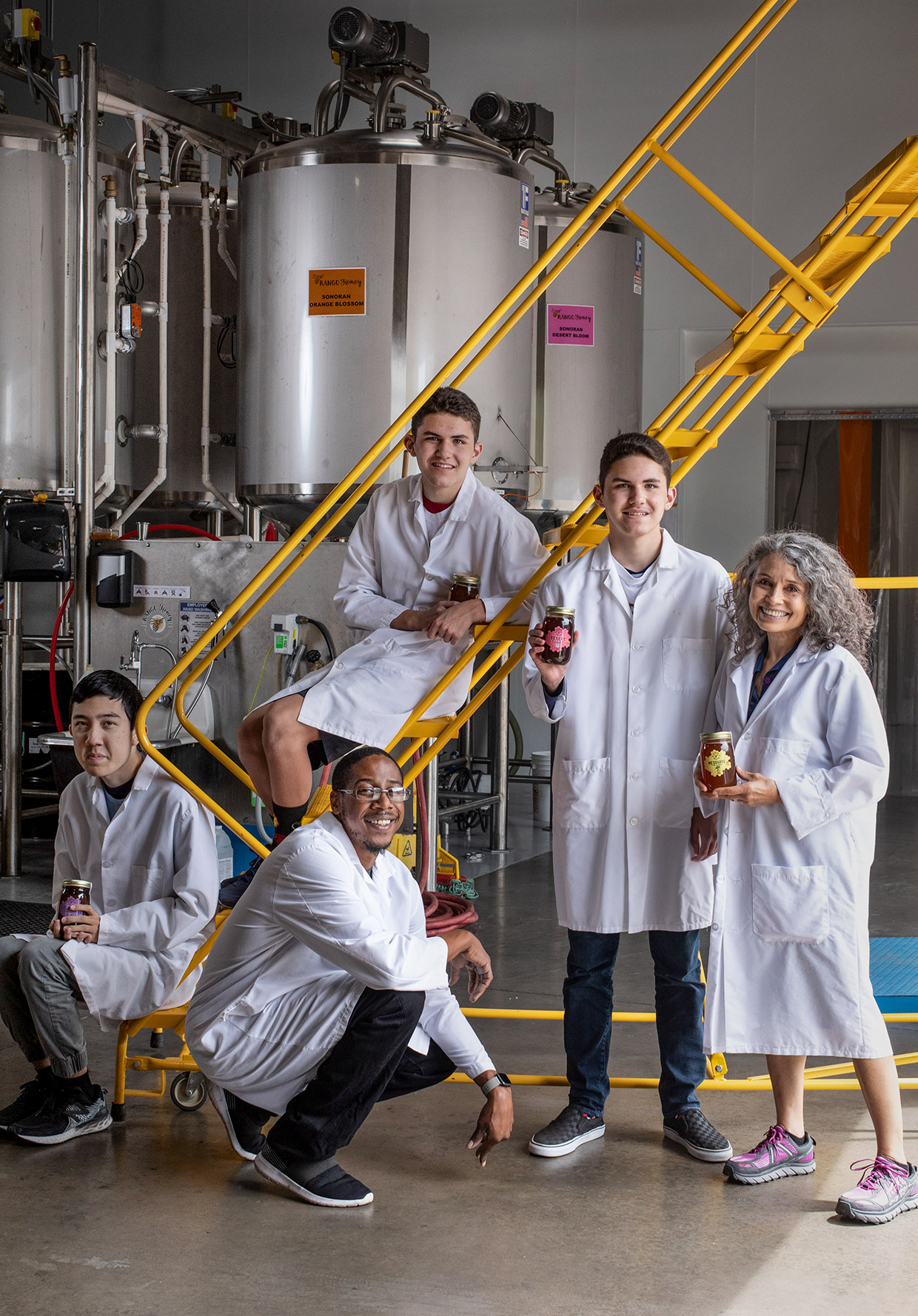 Rango Honey
364 S. Smith Road, Tempe, 480-729-6537, rangohoney.com
Keeping the bees in business. That's what the owners at Rango Honey are doing in Tempe. They purchase raw honey from local beekeepers and package it for sale through their website and other retailers. "These beekeepers have generations of experience in the production of raw natural honey," says Kimberley Deane, Rango's national sales manager. "The honey is taken from hives and put into drums, which are then taken to our Tempe facility. There, it's screened and poured directly into containers." Many of the people working at Rango Honey are adults with autism who have been trained in the packaging process. A portion of the profits from sales benefits Neshama, a local assisted-living community for adults with autism. "We want to bring a purpose to the lives of young adults on the spectrum and provide a safe environment for them to live," Deane says.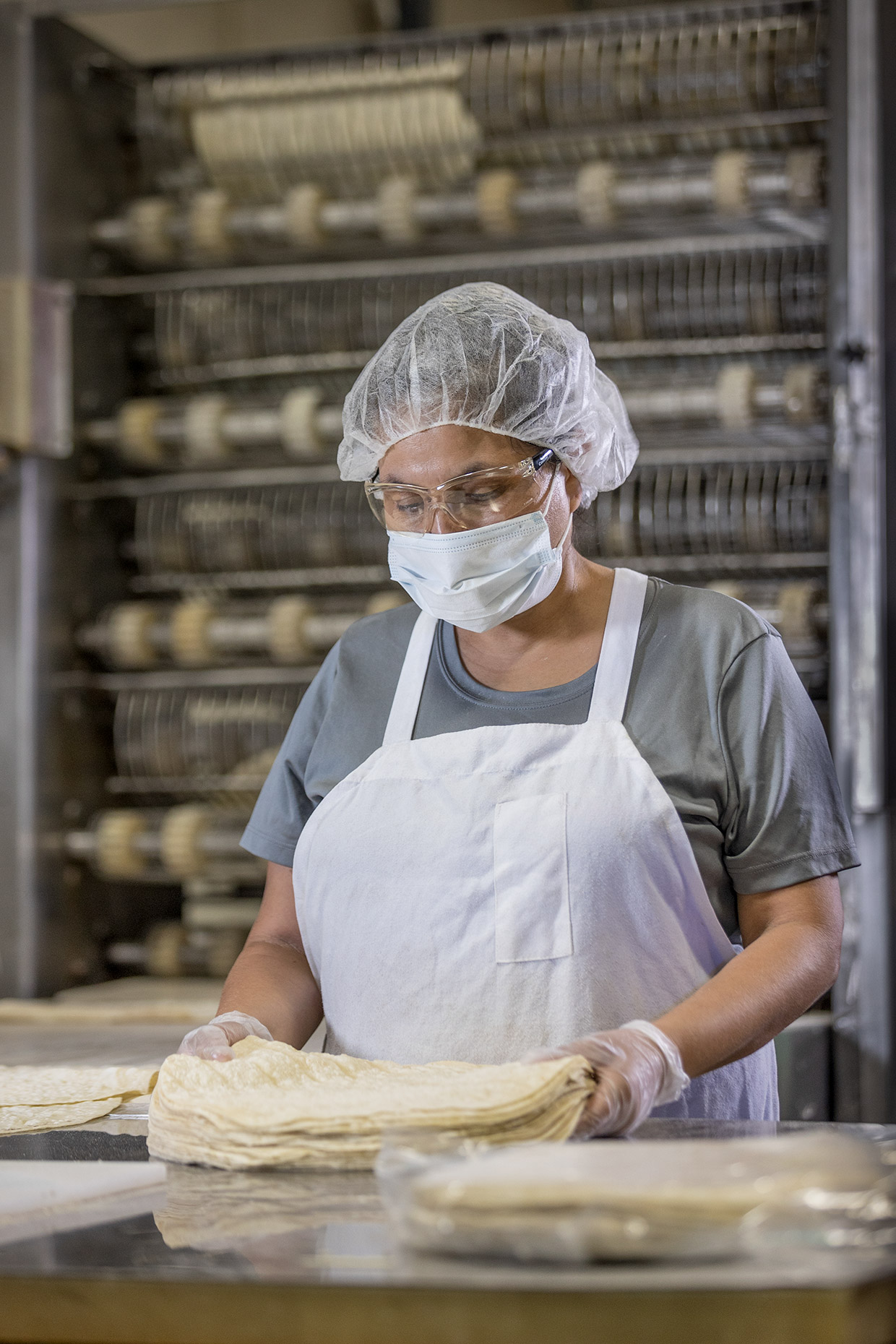 Mama Lola's Authentic Tortillas
4350 S. 38th Street, Suite 100, PHOENIX, 602-276-7974, mamalola.com
At Mama Lola's, rolling out fresh tortillas has been the family business for nearly 35 years. The Casillas family started the tortilleria in 1987 and named it after the matriarch of the family, Dolores Casillas, whose recipes are still used daily to create authentic flour and corn tortillas, chips and specialty products. While the original family is no longer active in the day-to-day operations, the recipes and ingredients have kept the family legacy alive. Mama Lola's products can be purchased at the company's Phoenix location, online and at most local grocery stores.