JK: For several years, you and other photographers in the Tucson area have been sharing your knowledge with high school students. How did this get started?
SM: I was invited to join a group at Pima JTED (Joint Technical Education District), which offers hands-on career and technical education programs to high school students in Pima County. A year or two later, someone at Pima JTED asked me if I'd be a professional adviser to high school photography teachers in the county. And a couple of years after that, I was asked if I wanted to do a master class in the program. I said, "Great. What's a master class?"
JK: What did you find out?
SM: The format has evolved over the years, but once a year, we host an event at my studio here in Tucson. Students attend with their teachers, and professional photographers from the area donate their time to teach workshops. Each student attends one workshop in the morning and one in the afternoon, and at the end of the day, we do a Q&A panel discussion. This was the eighth year; we skipped 2021 and 2022 because of COVID-19.
JK: What subjects are featured in the workshops, and where are they held?
SM: We cover a range of topics, and the students rank their choices ahead of time. At this year's event in January, we had workshops on photojournalism, fashion photography, portraits, lighting on location, food photography, wedding photography and more. The workshops are held at locations near the studio that are appropriate for the topic — for example, there's a venue near here that is rented out for weddings, or we'll use a restaurant for food photography. These locations are great about letting us come in and use their spaces.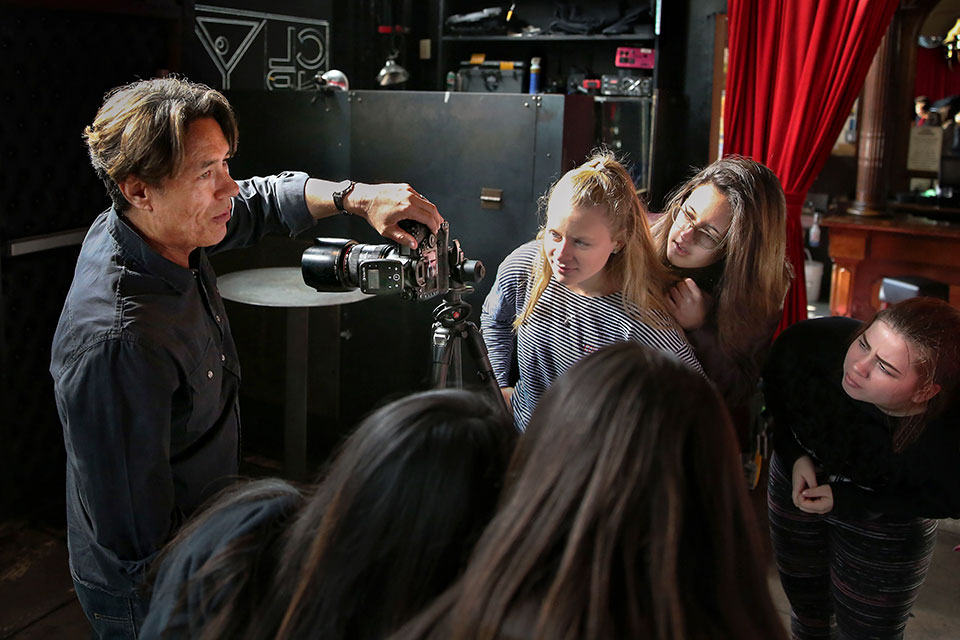 JK: What is the format?
SM: It usually starts with the photographer showing the students examples of their work on a laptop, and then there's a demonstration. The students spend about a third of the workshop doing hands-on photography with their own cameras. That way, they have work they can take back to their own classes for further learning and discussion. We keep the groups small — no more than 10 students, plus one or two teachers, per workshop.
JK: What's the importance of a program like this?
SM: The teachers I've met tell me the students talk about this event for the rest of the year. I think it validates what their teachers are telling them, and it allows them to see how the skills they're learning can be applied in the real world. It helps the teachers out, too, and I think anything we can do to support teachers is important. And overall, students who participate in programs through Pima JTED attend college at a higher rate than those who don't participate.
---
To learn more about programs offered through Pima JTED, visit pimajted.org.
---
Do you have a question about photography? Email it to [email protected], and our photo editor, Jeff Kida, will try to answer it in a future issue.