Anything is a shipwreck, if you let it.
Last year, as my children stood in Eastern Oregon's Burnt River, playing at pirates, they found wreckage in the pebbles and river rocks, in the twigs and captured grasses beneath the surface. They realized then that if they squint hard and long enough, a seep can become a stream, become a creek, a river, and off to something bigger as it runs toward big, blue-green, ancient ocean. There, myriad new and old things play within and under and into the waves.
Now, I think about shipwrecks anytime I spot water in the desert.  
But it was dry and brown at Sonoita Creek State Natural Area in late February, and I was ill-prepared. Although the area received some winter rains, the crunch of desert drought lingered. These public lands were established downstream from Patagonia Lake State Park and along lower Sonoita Creek in 1994. Good people wanted to protect the endangered Gila topminnow, as well as 106 bird species, five varieties of bats, 49 species of damsel and dragonflies, and 130 types of butterflies. 
There are mammals, too, but on the last day of the shortest month, I saw none. Still, I knew they were there somewhere, hidden in burrows and in the folds and cracks and creases of the landscape. 
In total, there are 20 miles of trails within the natural area, which spans 10,000 acres, including Coal Mine and Ash canyons, the former of which shouldn't be confused with the canyon of the same name between the Navajo and Hopi nations. The Arizona Game and Fish Department purchased those peaks, those valleys, but they're managed as part of the Arizona State Parks and Trails system. 
---
The volunteer at the visitors center told me the Sonoita Creek Trail was 3 miles round-trip — nothing, really, except that our shoes weren't quite right, my mom's and mine, and the temperature was far higher than we'd expected. So, instead of pushing it, we walked a few hundred yards to a point that overlooks Patagonia Lake. Kayakers and cows crowded the spillway, and the scene made me smile. What a thing to be outside with my mom on a Monday, away from a screen at a desk, far away. 
We saw the creek, but only from a distance. 
Still, it was easy to spot. The cottonwoods and willows that line its edges gave it away. The trees looked like guardians of something sacred, and I thought then, as I am thinking now, that water never knows why or where it's going. It just runs and roils and trickles, pulled by the invisible force of gravity. Sonoita Creek is no different. It cuts a 31-mile spine into the grassy, hilly landscape of Santa Cruz County. With its source in the Cienega Valley, the creek, like its eponymous town, is named for an abandoned Pima mission. Before it reaches its mouth at the Santa Cruz River, Sonoita Creek disappears underground; then, the creek and the river run together to the Gila, where they spill into the Colorado and flow toward the Gulf of California. 
I have, in different seasons, seen the creek in shades of itself. I've visited the waters there when they have been dry. I've stood in that creek when the water came only up to my ankles. I've watched it swell with summer rain. I've heard the writer Jim Harrison talk about it as he sat on his deck, sucking on American Spirits and watching birds. 
Anything is a shipwreck, if you let it.
And Sonoita Creek is, to me, a familiar mystery.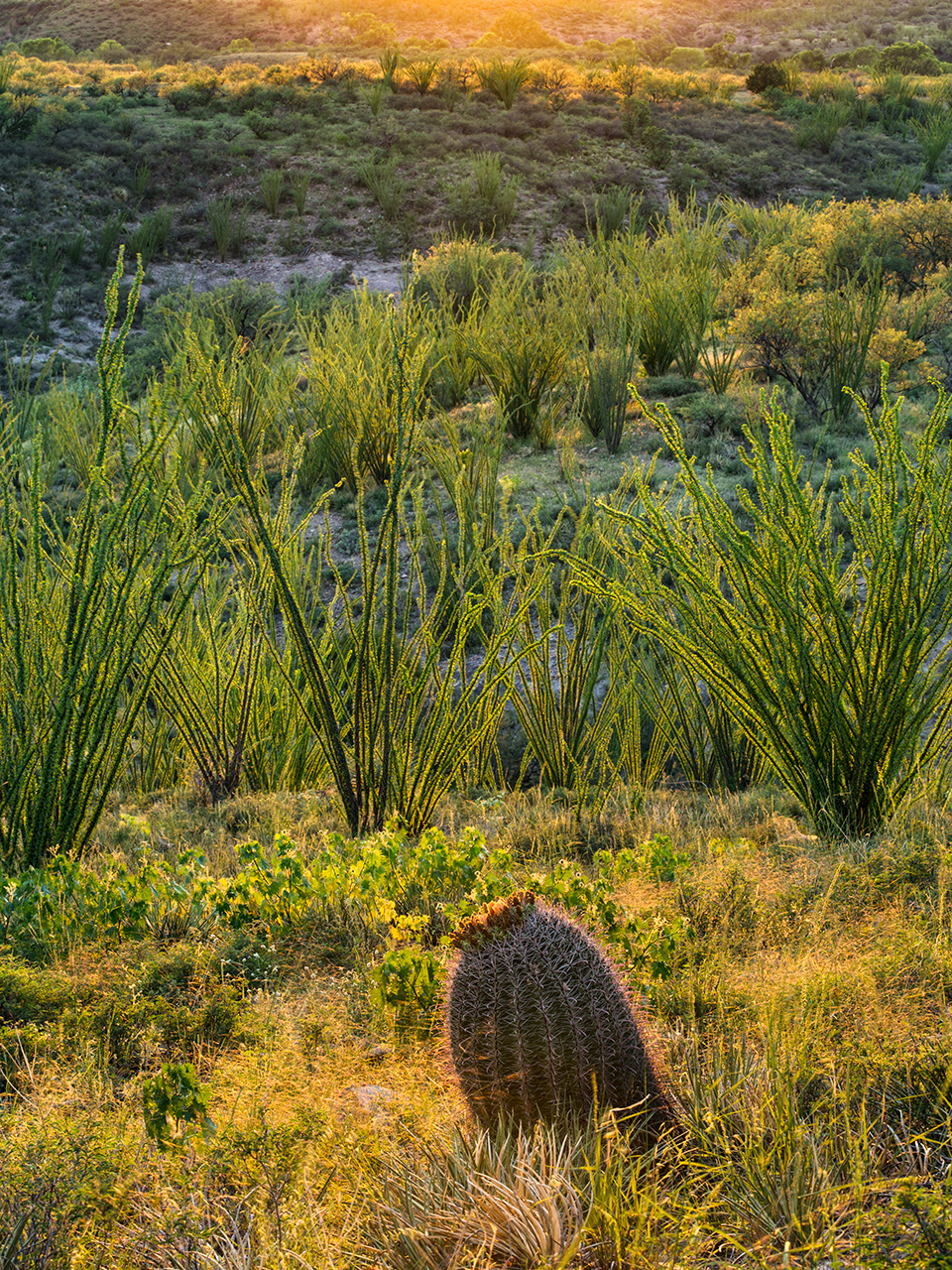 As my mom and I walked back to the trailhead and back to the car, something rustled in the mesquite. A bird. It was ordinary. It was fat. Little wings, little beak, round body.
Ponder a bird. Consider the universe. Flight. Distance. The rejection of gravity, that thing that pulls creeks and rivers to oceans. The beauty of gravity, the thing that tethers us to planet.
I wondered then, looking at that little bird, the same thing I wonder now: Where do birds go when the world is on fire? 
More than 6,000 miles from where my mother and I stood, the land of our ancestors burned. As I write this on a sunny Sunday afternoon, sitting in my neighbor's yard as my children juice fresh-picked oranges, the news is no better. But the sky is a reminder of our great, aching, human frailty. It turns pink and coral and into quiet as we watch and dream and slice into the oranges, into the sticky marrow of our ordinary existence. 
My great-grandparents, my mother's grandparents, immigrated to the United States from what is now Ukraine sometime between the Gorlice-Tarnów Offensive in 1915 and the Peace of Riga in 1921. My great-grandmother, Anna, died when my grandmother, Helen, was a toddler. My great-grandfather, Thomas, worked for Henry Ford in his Detroit factory. I thought I met him once, but my parents call me a liar. They're not wrong. So, I know him only through the stories he appears in. He drank scalding hot coffee and pickle juice. I imagine him a boxer, but his face was too beautiful, too delicate. 
Helen died when I was a teenager, but I find her in the hummingbirds that find me, in turn, wherever I am. We made salads and played Scrabble, she and I. She hated Chuck Norris and loved Andy Williams and would laugh the way women who are shy about laughing do — quietly at first, and then as though her voice needed to escape from the hollows of her body. We watched Jeopardy! a lot. The veins in my grandmother's hands swelled like creeks, like rivers, as we watched. I traced them with the tips of my fingers.
I find Helen and Anna now, too, in old-growth forests, in fire. In my urban backyard. The hummingbirds' red and purple throats meet me at my worst and at my best, and we discover each other in silence and in agony. I am exceptionally blessed that they nest in our neighbors' big, blooming wisteria. Watching them there, against a big, blue sky, I think about praying. 
A heart is an earthquake, if you let it. 
Tomorrow is Monday, and tomorrow is war. It will lean and bend that way like a creek, a river. God is just a question when you read the news.
My children are on spring break, and so, we'll look to water, to that roiling, ancient pull toward the center of the Earth. Maybe we'll make it to Sonoita Creek, where we'll search for shipwrecks, anything among the twigs and beneath the surface of love.
---
For more information about Sonoita Creek State Natural Area, visit azstateparks.com/sonoita-creek.