Chiricahua National Monument is known for its rhyolite hoodoos, stone pillars carved by natural processes over thousands of years. But just northwest of the monument's visitors center are two stone pillars of a different kind. They're the only standing reminders of a long-gone destination — and, for Susan Reedy, an important chapter...
Anyone living in the Sonoran Desert during the summer monsoon knows the sweet smell of the land suddenly coming alive. It's an intoxicating combination of scents — a kind of olfactory fireworks...
Local Favorite: Cider Corps
Local Favorite: Little Toro Designs
Local Favorite: Proof Bread
Chiltepin peppers are tiny things. Almost cute. They're invariably described as "pea-sized," but they appear even smaller than that. Shining in the sun on a December afternoon and brightening their shrubs with pixels of red, the chiltepines resemble minuscule Christmas tree ornaments.
I'm examining the ripe chiles on a chiltepin bush at the conservation center for Native Seeds/SEARCH, the Tucson-based organization dedicated to preserving stocks of seeds from indigenous Sonoran Desert plants. Kevin Dahl — a Native Seeds board member until recently, and the organization's executive director before that — has brought me here on a meandering tour around Tucson to better acquaint me with what many people call "the mother of all peppers." The chil­tepin is the only chile native to Arizona, and Dahl says it's considered the closest wild relative to domesticated chiles. 
To truly know the chiltepin, you have to eat one fresh, straight off the plant. But considering these chiles' fiery reputation, I hesitate before taking the first bite. Diminutive though they may be,...
Continue Reading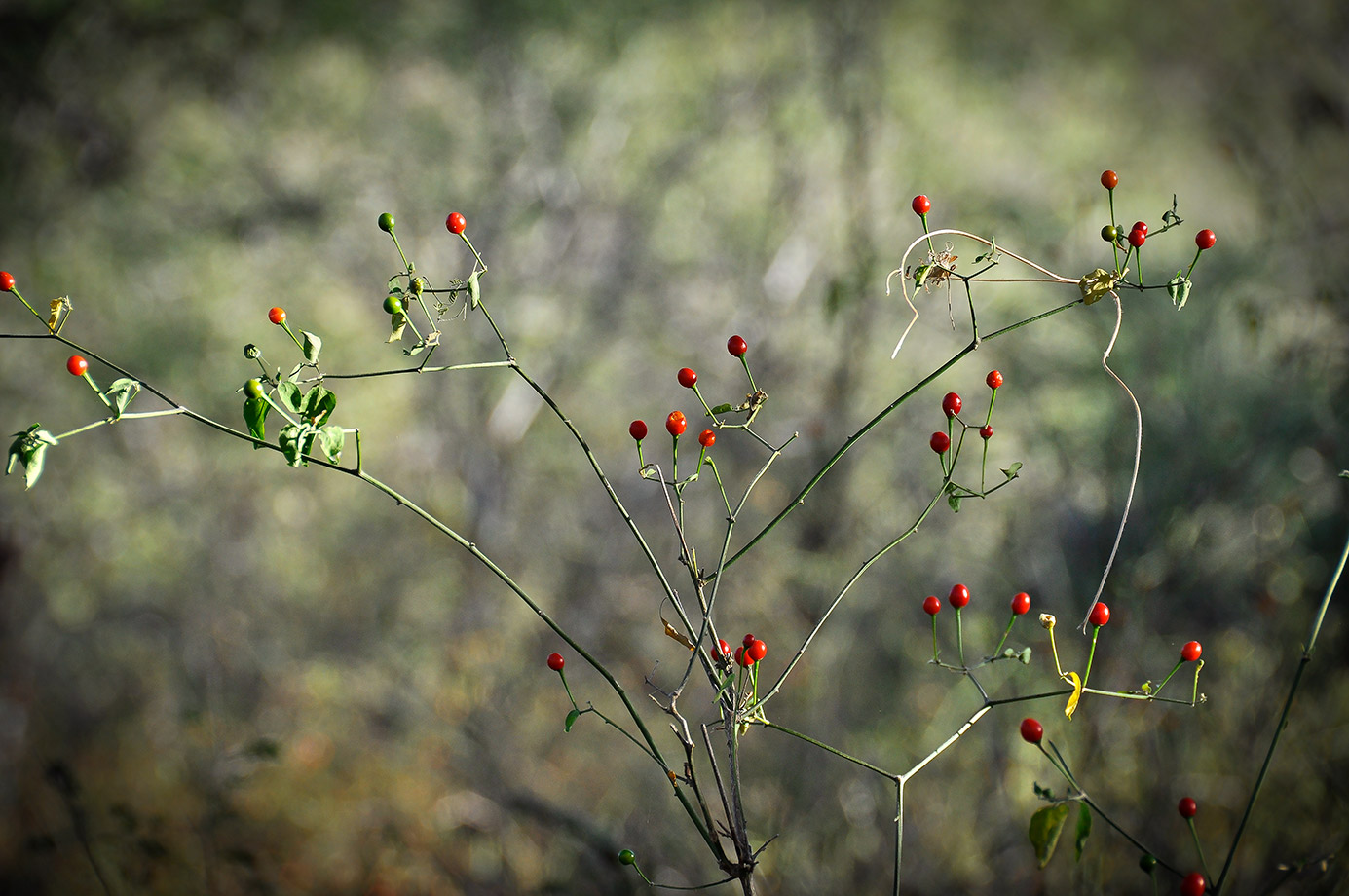 History, Nature & Culture