From the halls of Riordan Mansion and Tombstone Courthouse to the world-famous landscapes of Sedona and the Superstition Mountains, Arizona's 33 state parks and natural areas offer nature lovers, photographers, hikers, history buffs and everyone in between an endless opportunity to do what they do. These are your parks. Get out and enjoy them.
Something old is being made new again in the Sonoran Desert southwest of Tucson. The historic unfinished tower at Mission San Xavier del Bac is ready for a new generation of worshippers and...
State parks often protect cultural, historical and natural resources and provide education and recreation. But one of Arizona's newest state parks — which honors the 19 Granite Mountain Hotshots...
Local Favorite: Pinetop Olive Oil
Local Favorite: Boyer Bakery
Local Favorite: Straw and Wool
Indian Gardens Cafe and Market
Local Favorite: Canyon Coolers
Checking in at Canyon de Chelly during a road trip through the Navajo Nation, I came to the line on the registration form asking for vehicle make and model. 
"Orange Chevy Blazer," I wrote, which, though accurate, only began to hint at the deeper truths of my friend Tom Gamache's truck.
"I think you'll know this truck when you see it," I said to the hotel clerk from Kayenta before offering her a few details about the Blazer, most notably its model year (1972) and mileage (more than 1.5 million).
"Oh, I love old trucks!" she said. "Can you take a picture of me next to it?"
Out in the parking lot, Tom and the Blazer were waiting: a boy and his truck. The grill and its reflective blue Chevrolet emblem, recently scrubbed of 900 miles of smashed bugs at a Chinle gas station, glistened, even on an overcast day, as the clerk posed along the driver's side. 
In cities, the Blazer is more a curiosity than an object of desire. But on this trip and many others in the 20-plus years that Tom and I have traveled together, we'd noticed that the...
Continue Reading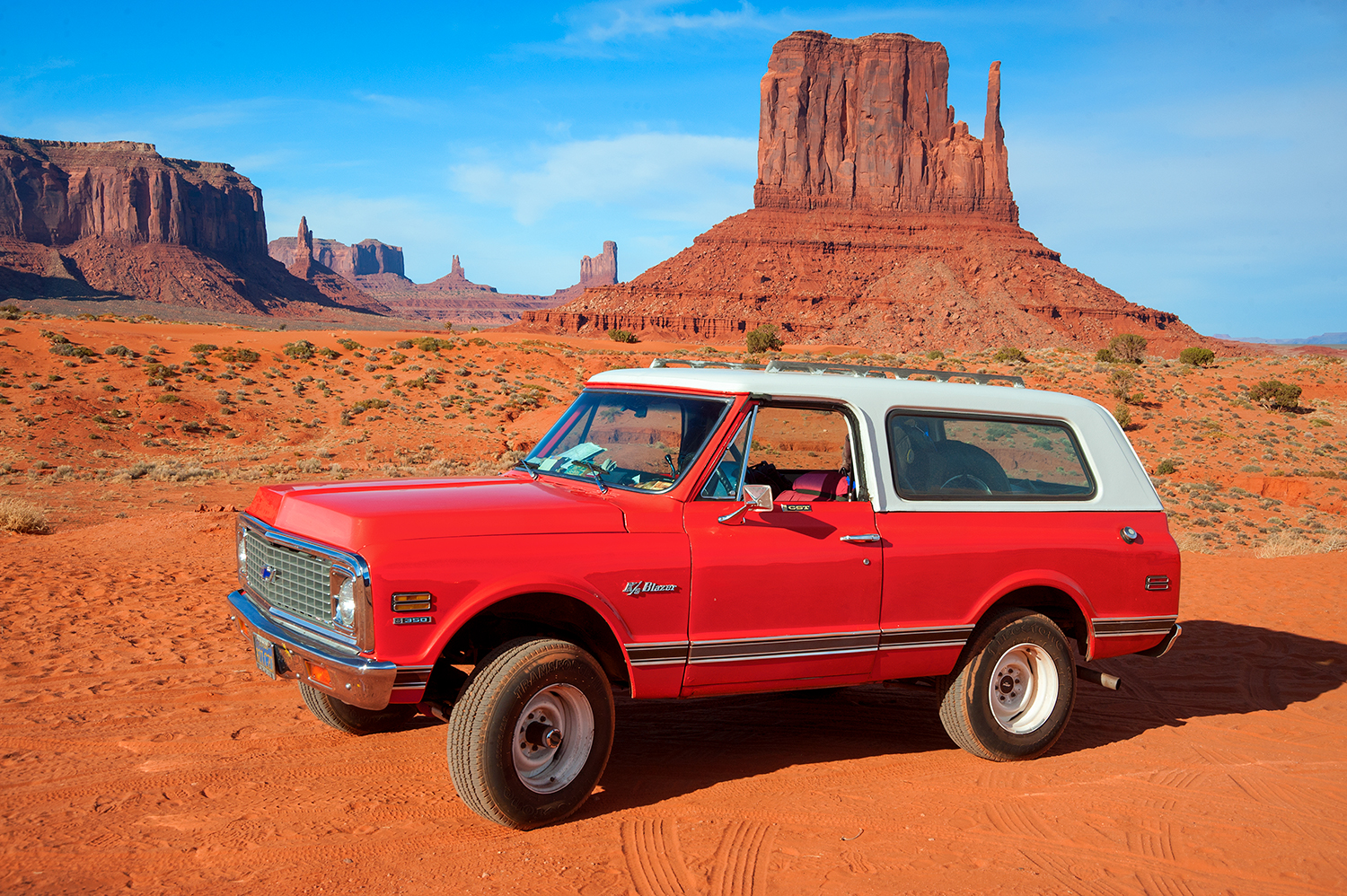 History, Nature & Culture