Winter is upon us, and this will be the first in a few years to feel the effects of El Niño, which, under normal circumstances, tends to make things cooler and wetter in our neck of the woods. Time will tell, but if you're hoping for a white Christmas, there's hope.
Ted DeGrazia has been called both a genius and a madman. He wasn't the only one. Edvard Munch, Paul Gauguin and Michelangelo were all thought to be teetering somewhere on the spectrum between...
Through the night, there was no sound in the forest. And with the dawn, the forest folk looked out on a world that was white and wonderful, a world covered with a fluffy coat of winter lace. Every...
Local Favorite: Killer Bee Honey
Local Favorite: Viola's Flower Garden
Local Favorite: Desert Towel
Snow isn't really a prerequisite for winter. Or for Christmas. Or, perhaps, for life itself. But when it sparkles like diamonds under the full moon, or in the slanting rays of morning sun; when its softness invites you to lie in it, whether you make a snow angel or not; when its silence creates a dimension of reverence, it becomes easy to connect with this most magical of seasons.
I don't think it necessary to love winter in order to appreciate its beauty. Wherever we live, many of us are probably "dreaming of a white Christmas," or sending holiday cards featuring snow scenes, or decorating trees with tinsel connoting icicles and lights illuminating the season's darkness. The charm of the season may have as much to do with imagination — with memory — as it does with actuality.
But connecting with winter's beauty is natural when you love the season. Skiers, for instance, love winter. Often traveling between the Northern and Southern Hemispheres in order to live in perpetual winter, skiers are not unbiased commentators on the season. They can be trusted only by...
Continue Reading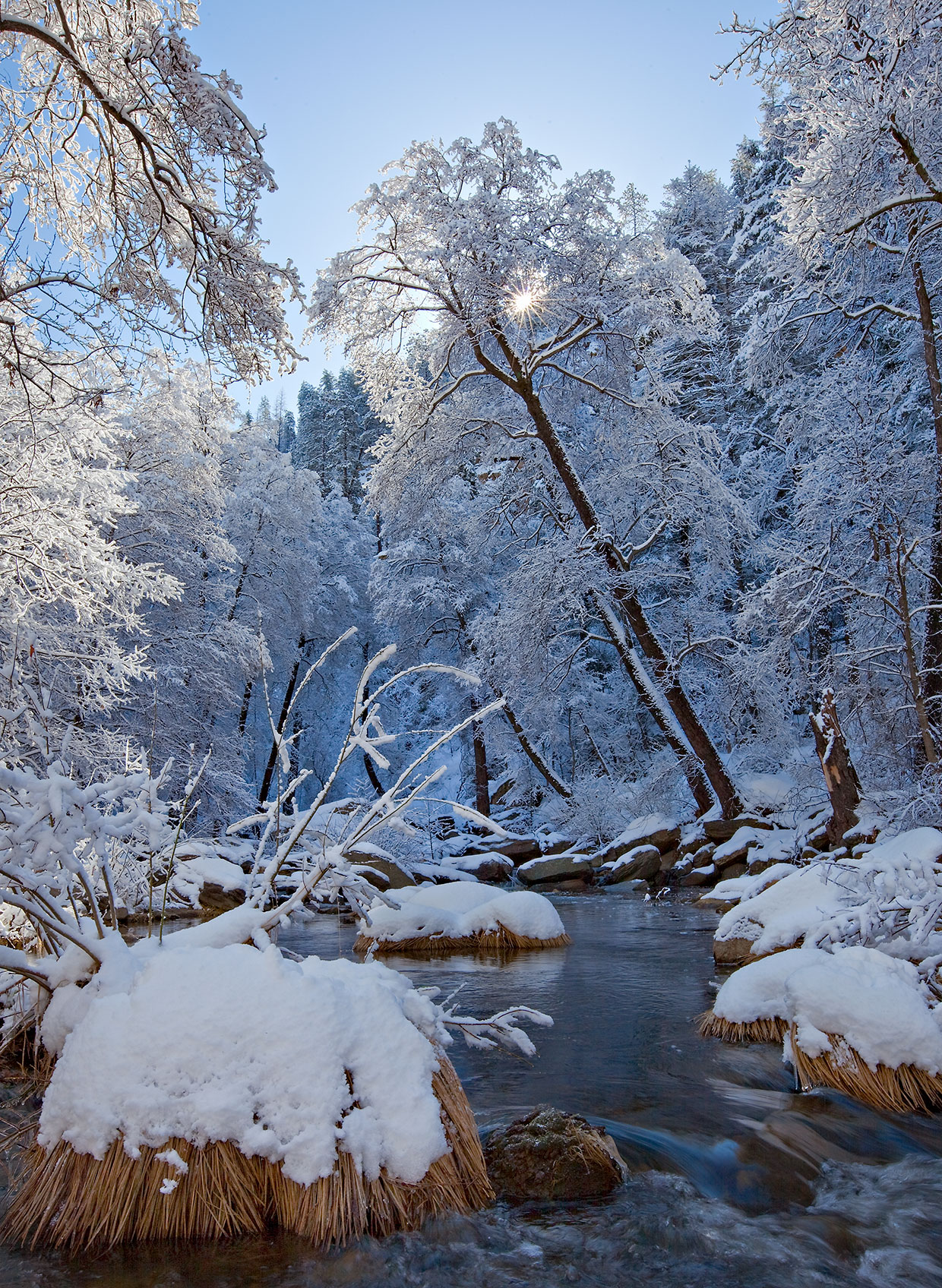 History, Nature & Culture