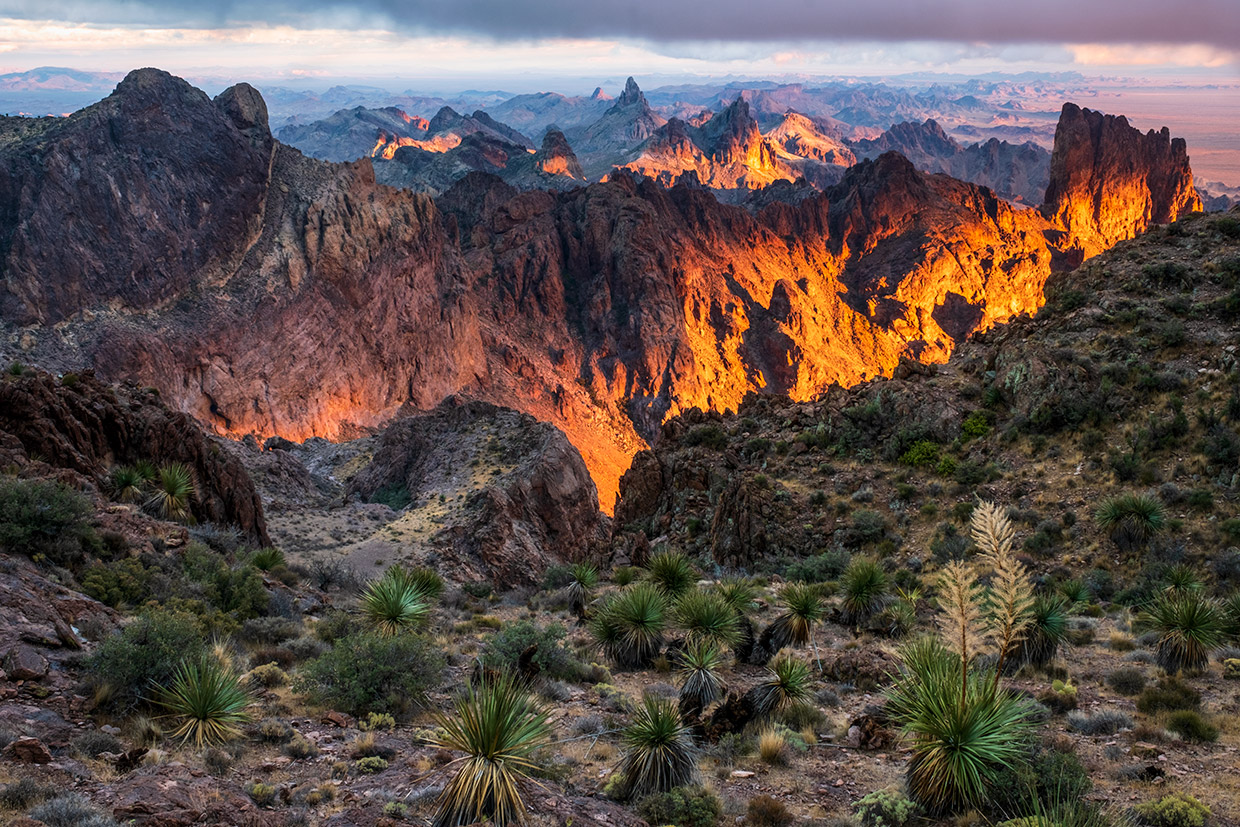 Kofa Wilderness
Sunlight streams through the clouds of a winter storm at sunset to create a dramatic scene in the rugged Kofa Mountains, named for the King of Arizona Mine of the early 1900s. This 516,200-acre wilderness area is part of Western Arizona's Kofa National Wildlife Refuge. It's also Arizona's second-largest wilderness area, after the Cabeza Prieta Wilderness.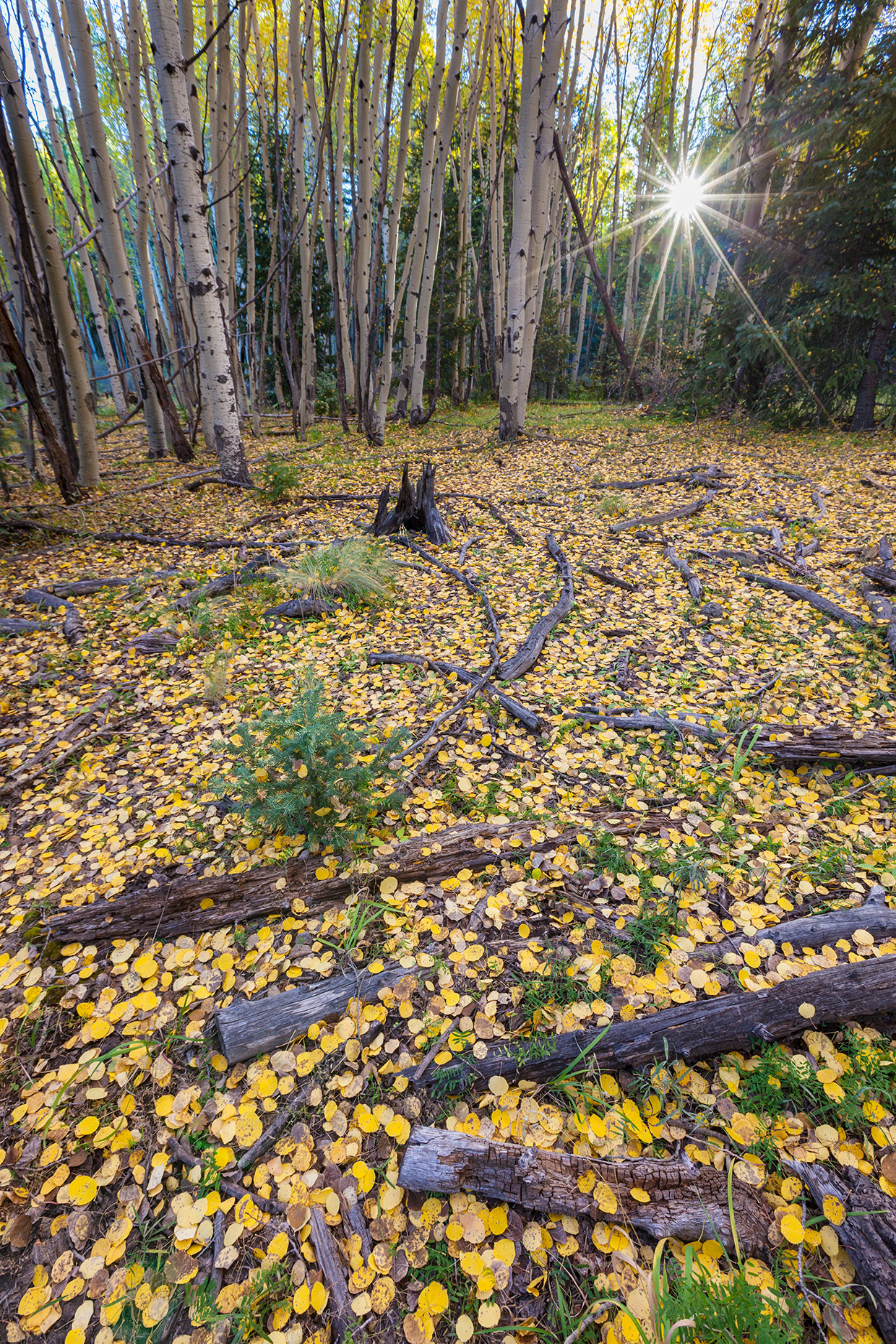 Escudilla Wilderness
Golden aspen leaves blanket the ground atop 10,912-foot Escudilla Mountain. This Eastern Arizona wilderness area, known for its historical connection to naturalist Aldo Leopold, was heavily affected by the 2011 Wallow Fire but still offers excellent hiking and wildlife-watching opportunities.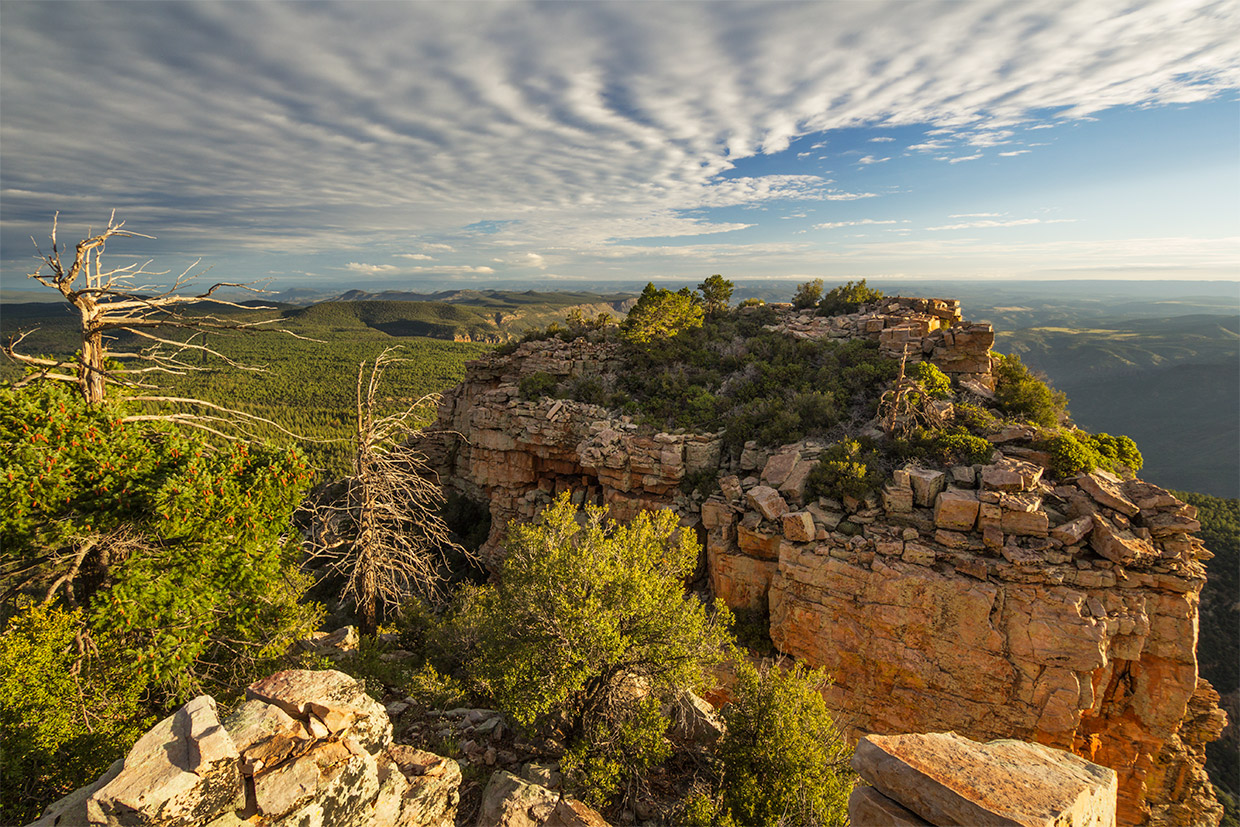 Sierra Ancha Wilderness
Early morning light greets Elephant Rock, one of the landmarks of this wilderness area northeast of Theodore Roosevelt Lake. The crumbling walls of a prehistoric ruin, one of numerous archaeological sites in the remote and inhospitable Sierra Ancha, are visible atop the formation.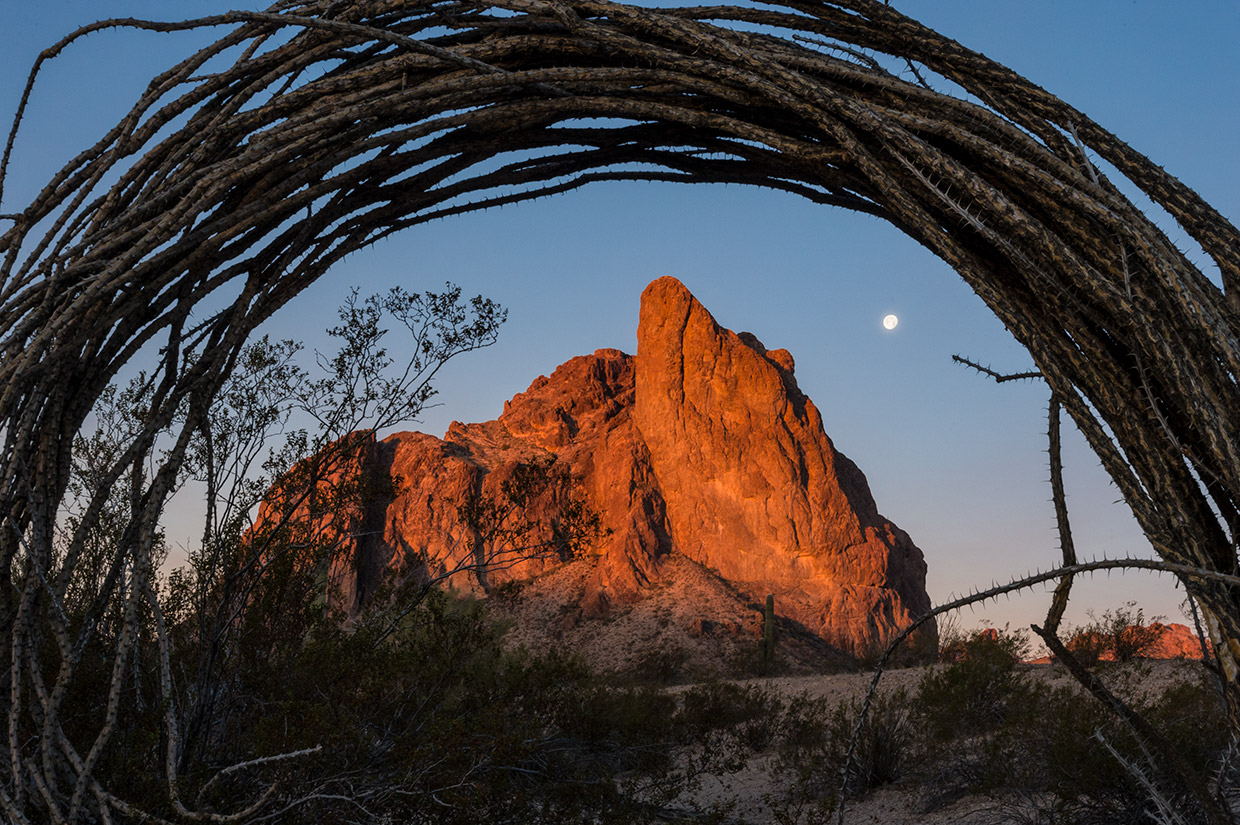 Eagletail Mountains Wilderness
Ocotillo branches frame a sunrise view of the moon and Courthouse Rock, which rises 1,000 feet from the Sonoran Desert floor and is an attraction for technical rock climbers. The Eagletails, about 75 miles west of Phoenix and just south of Interstate 10, are marked by unusual geological formations and a variety of desert wildlife.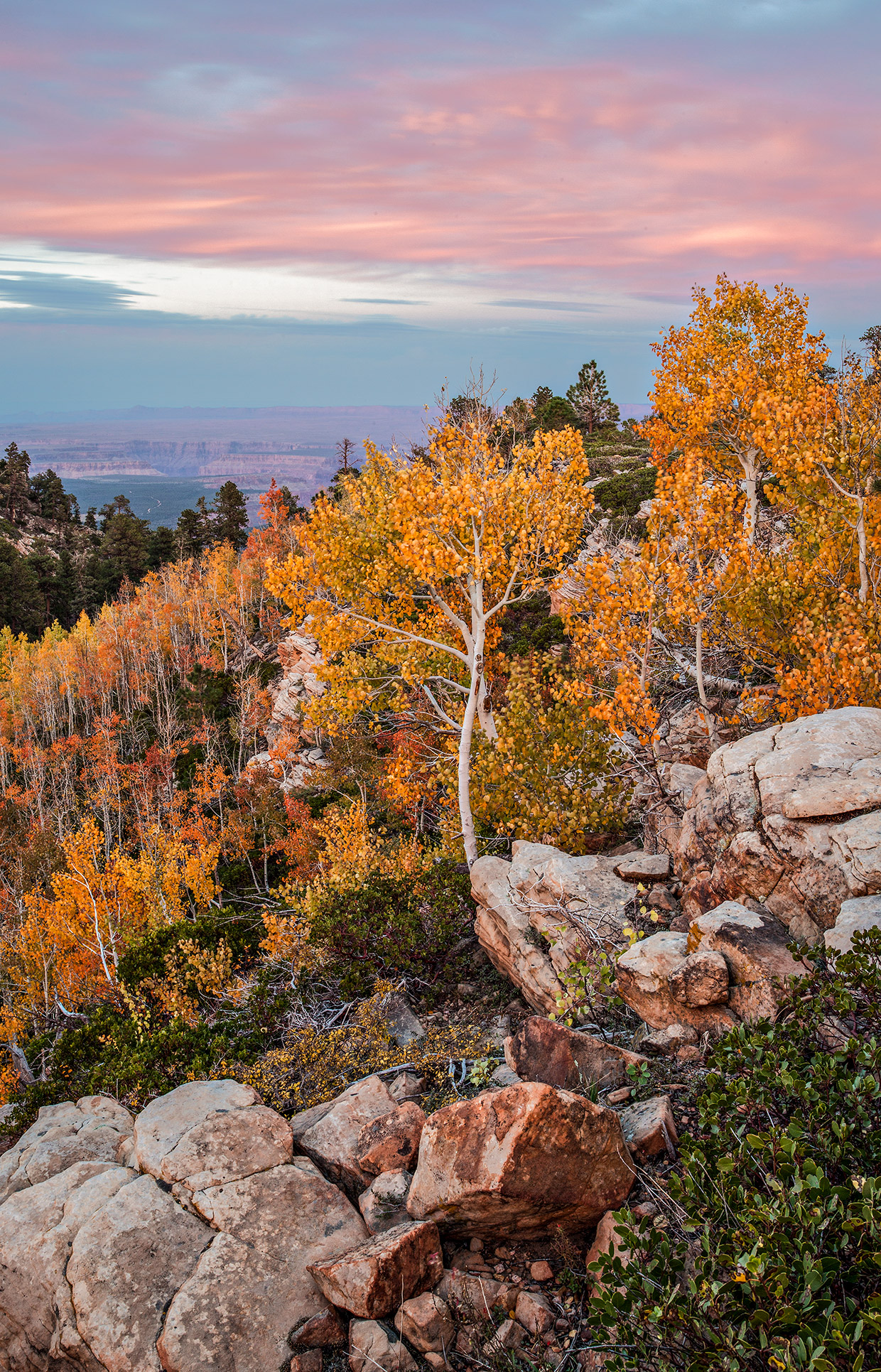 Saddle Mountain Wilderness
Early fall color defines a view of distant Marble Canyon in this wilderness area, which is northeast of the North Rim developed area at Grand Canyon National Park. Hikers can use trails in the Saddle Mountain Wilderness to reach the Nankoweap Trail, one of the most challenging trails to the bottom of the Canyon.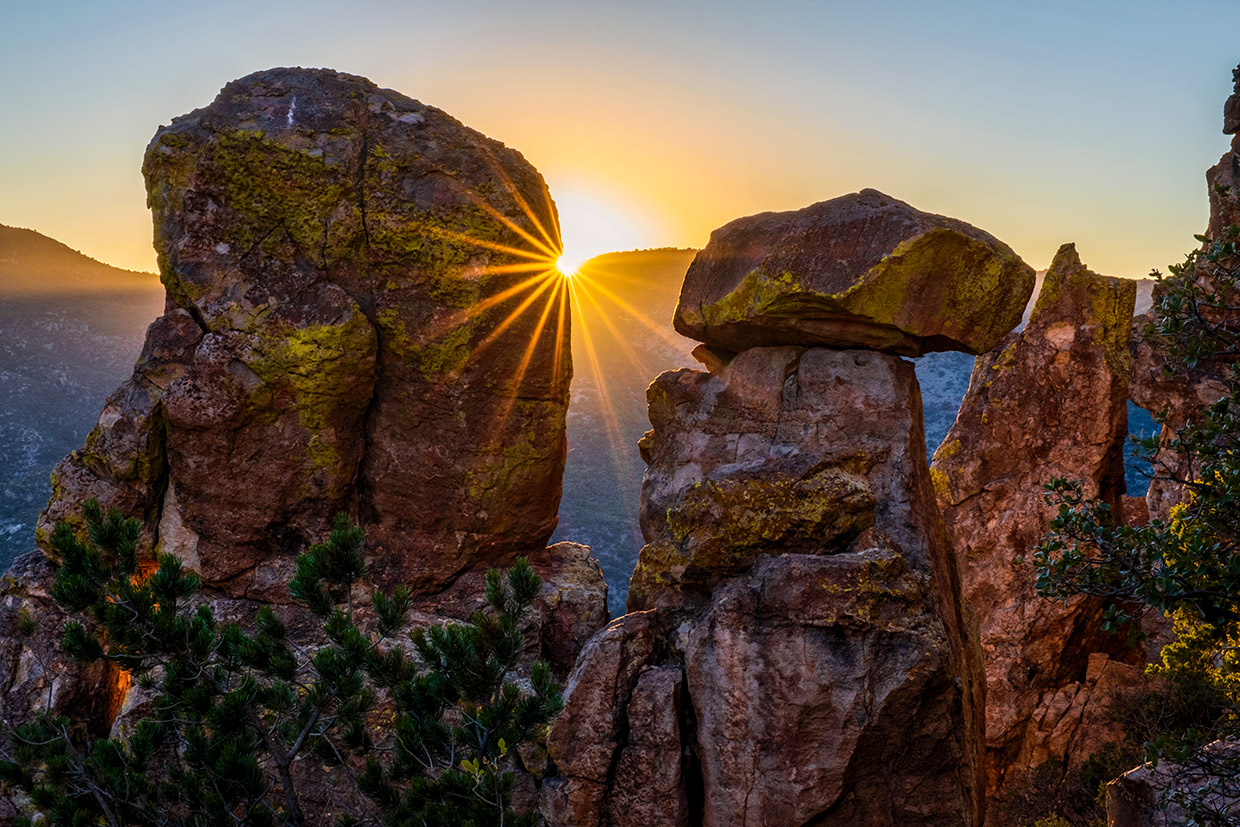 Galiuro Wilderness
Two blocky rock formations in the Galiuro Mountains appear to cradle the setting sun. In addition to rugged cliffs and brightly colored rocks, the Galiuros, which are east of Oracle, are known for their multitude of spring-fed riparian areas, which attract black bears, bighorn sheep and other wildlife.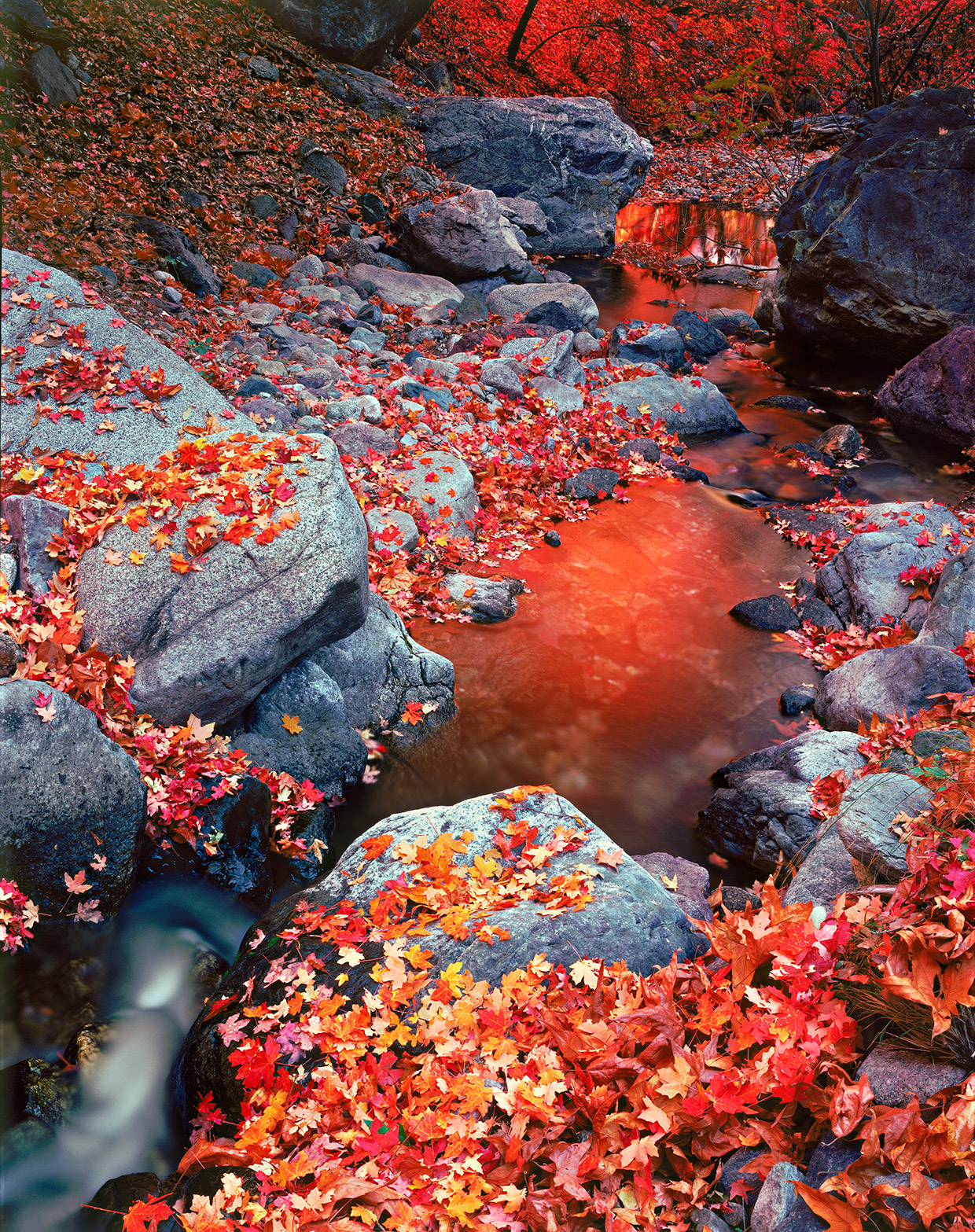 Miller Peak Wilderness
Maple leaves adorn Miller Creek as it flows over rocks in Miller Canyon in autumn. Named for the highest peak in Southern Arizona's Huachuca Mountains, this wilderness area features more than 20 hiking trails — including the 800-mile Arizona Trail, which crosses the state from north to south.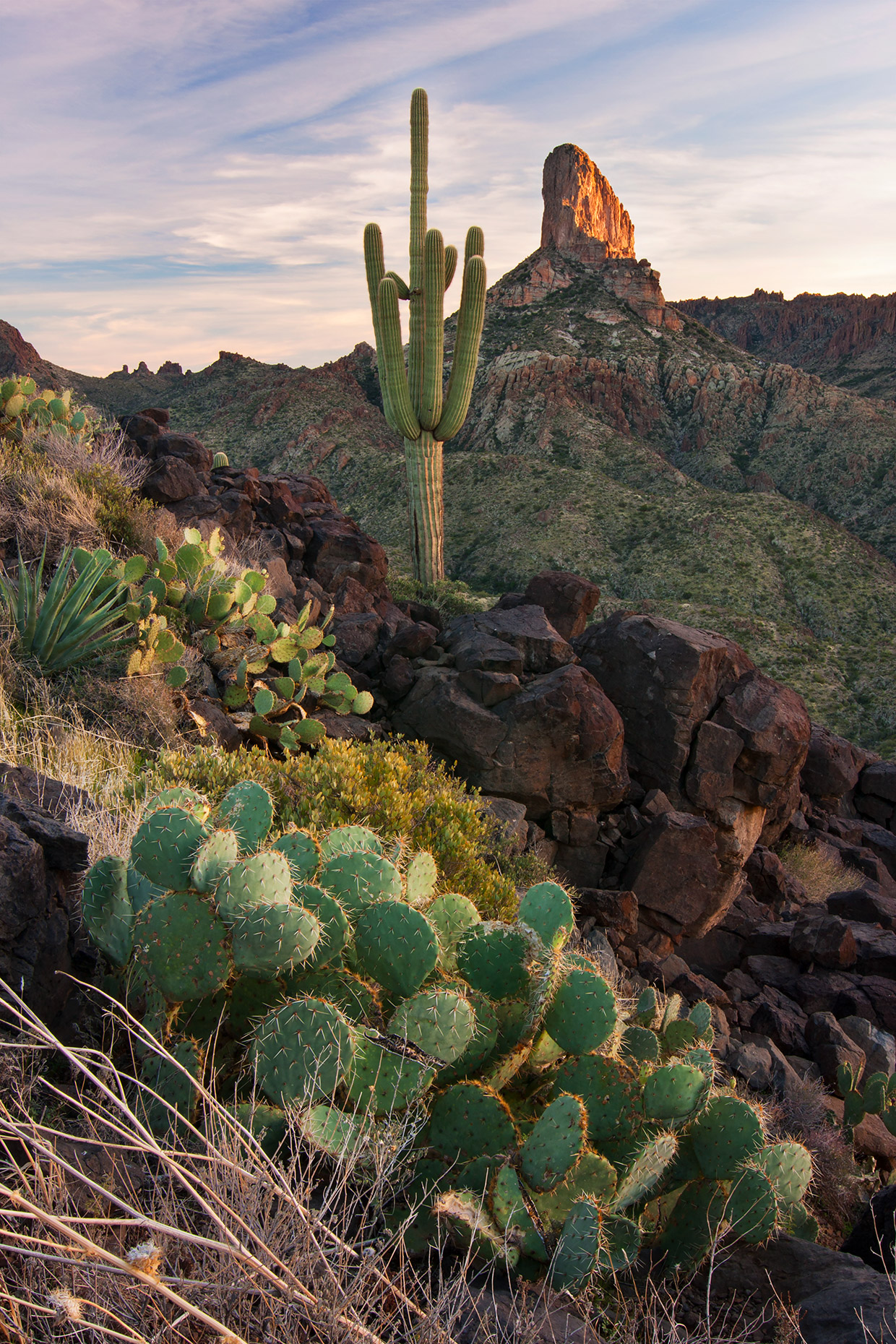 Superstition Wilderness
A tall saguaro, prickly pears and an agave anchor an evening view of Weavers Needle, one of the Superstition Mountains' best-known landmarks. About 180 miles of trails and proximity to the Phoenix area make the Superstition Wilderness one of the state's most visited wilderness areas, although some of its trails still receive almost no traffic.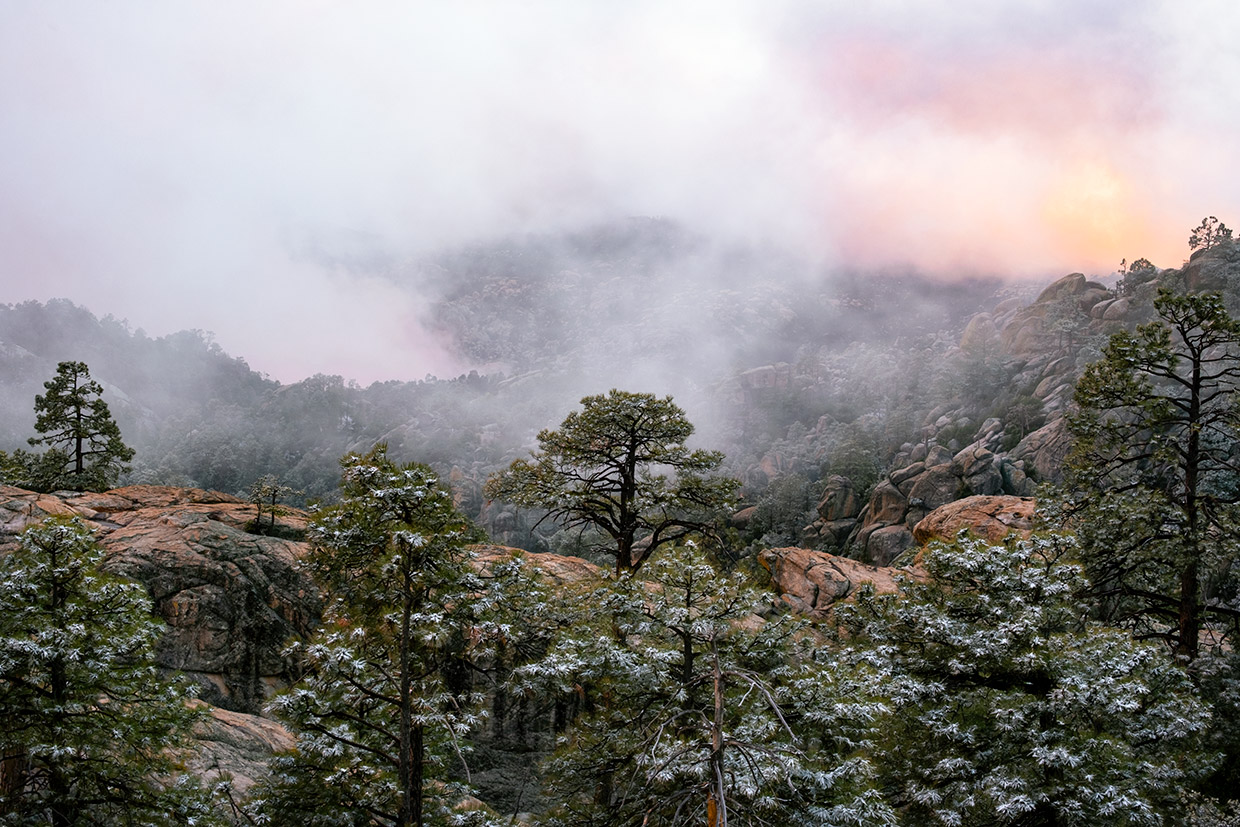 Pusch Ridge Wilderness
A snow shower creates an eerie scene along the Wilderness of Rock Trail at sunset. This trail, which can be accessed from the Marshall Gulch Trailhead along the Catalina Highway, is an excellent way to explore this rocky wilderness area on the west side of the Tucson area's Santa Catalina Mountains.