Facebook
Twitter
June 2023 Contest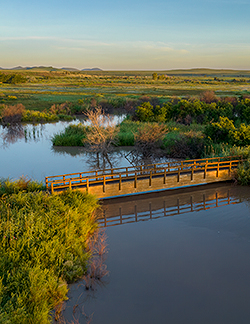 Cross That Bridge ...
The Arizona Game and Fish Department manages this wildlife area as a trout fishery, as well as a protected area for migratory animals and a rare native fish species. The area's namesake reservoir, located in the eastern reaches of Arizona, has a maximum depth of 21 feet and an average depth of approximately 10 feet. 

Win a collection of our most popular books!
To enter, correctly identify the location pictured at left and email your answer to [email protected] — type "Where Is This?" in the subject line. Entries can also be sent to 2039 W. Lewis Avenue, Phoenix, AZ 85009 (write "Where Is This?" on the envelope). Please include your name, address and phone number. One winner will be chosen in a random drawing of qualified entries. Entries must be postmarked by April 15, 2023. Only the winner will be notified. The correct answer will be posted in our June 2023 issue and online beginning mid-May.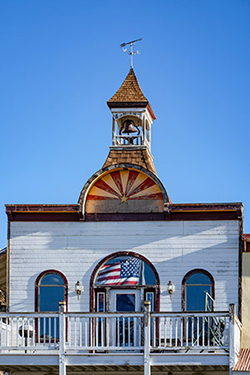 April 2023 Contest and Winner
Dewey-Humboldt.
Congratulations to our winner, Jeannie Inserra of Mesa, Arizona.
Answer the Bell
This vintage-style building, which features a tribute to Arizona's flag, can be found in a town known for its history of copper and lead mining — and named for a Prussian scientist who probably never visited the area. Today, the town is part of a larger community with a hyphenated name — and that's the name we're looking for here.