EDITOR'S NOTE: This story originally appeared in the January 2014 issue of Arizona Highways, and some of the contacts quoted here have since moved on or passed away.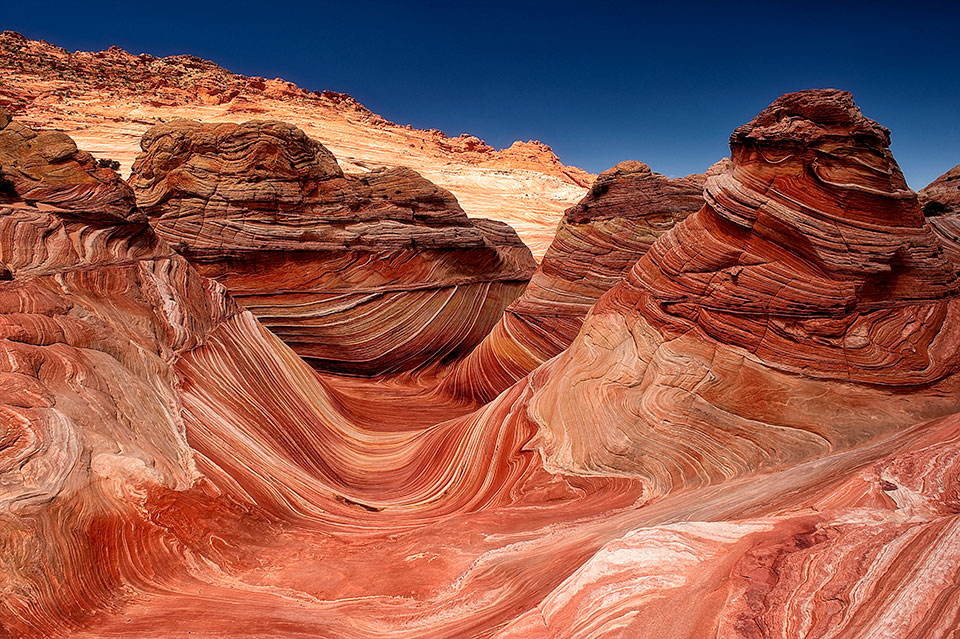 Explore "The Wave" in the Vermilion Cliffs 
Available Slots: 64 people per day
Colorful geologic formations splash Arizona's northern deserts. Especially alluring to visitors is "The Wave," where orange, red and yellow walls dive, careen and swirl like sea swells. Wind and water have whipped this Navajo sandstone for 180 million to 190 million years, since the Early Jurassic epoch. Dinosaur tracks pepper ancient dunes surrounding the formation. 
A long-gone "river system rivaling the Amazon" is believed to have carried most of the area's sand from the Appalachian Mountains, says Gerald Bryant, director of the Geological Field Institute at Dixie State University in nearby St. George, Utah.
Without regulation, this sandstone playground would erode not only from natural forces, but also from droves of visitors. That's why the Bureau of Land Management allows only 20 people per day into Coyote Buttes North, where the Wave is located. 
Forty-eight people (or 12 groups, whichever comes first) are issued permits four months in advance through an online lottery. Another 16 (or four groups, whichever comes first) can get permits a day in advance at an in-person lottery at the Kanab Center Gymnasium in Kanab, Utah. Spring and fall are the most heavily contested seasons.
To reach the Wave, visitors drive a primitive road and trek 6 miles round-trip through trail-less desert terrain. It's dangerous and difficult, especially during rain and snow, and recently, the Wave claimed the lives of two hikers. Preparedness, fitness and a clear understanding of your physical abilities are required before attempting the hike. Guides are recommended for people without backcountry experience.
That's a lot of work to see a blip on the map. The Wave is barely an acre — not even 1 percent of Coyote Buttes North. Still, it's one of those splendors that pictures can't do justice.
Information: Bureau of Land Management, 435-688-3200 or blm.gov/arizona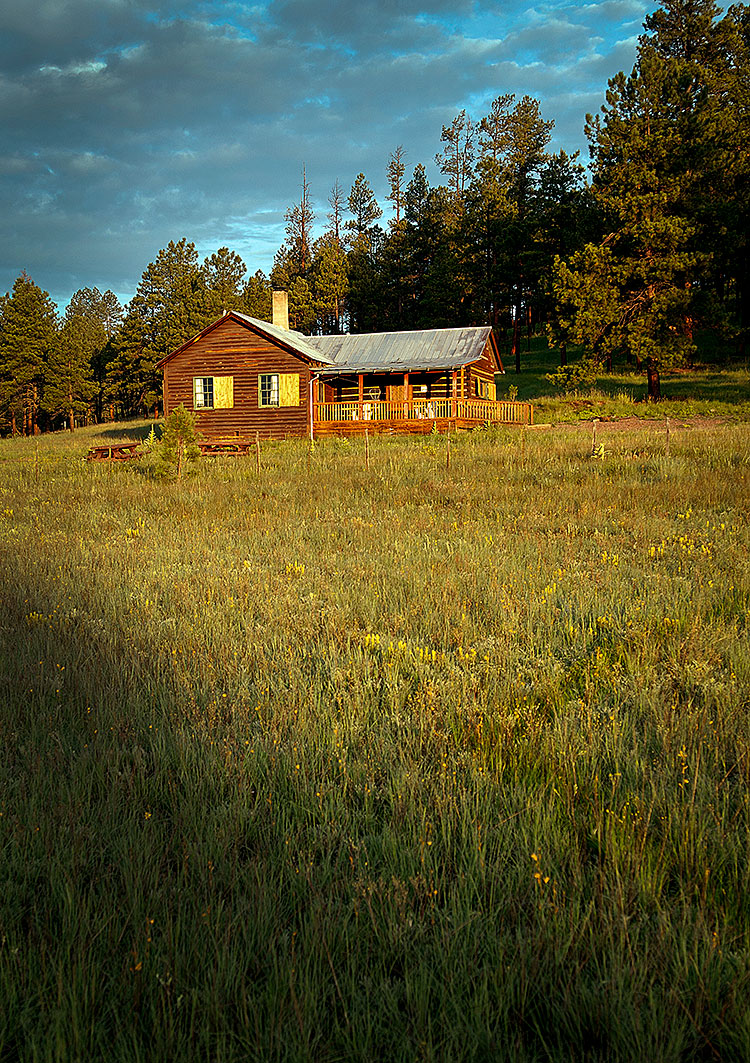 Sleep in the Woods at Caldwell Cabin
Available Slots: One group per day, mid-May through late October
There was a time when "getting away from it all" was a little easier. You'd pack up the family, hop in your station wagon and drive until you were surrounded by silence. These days, finding a quiet place can be a challenge. But, in fact, it's closer than you think, and it's surrounded by fragrant ponderosa pine trees — away from everything and everyone. 
Caldwell Cabin, in the verdant White Mountains, is about as remote as it comes, and take note: This rustic, one-bedroom retreat books up quickly. Reservation slots are made available six months in advance.
Built in the 1920s, the cabin was acquired by the U.S. Forest Service in the 1960s and operated as a guard station until the 1990s. With its knotty pine walls and stone fireplace encrusted with Luna agate (a stone native to the area), Caldwell Cabin offers guests a chance to unplug — literally. Forget about cellphone service and internet access. They're not available. But who wants connectivity when you can watch elk and mule deer while relaxing on the porch, or get lost in your thoughts while enjoying a long hike or bike ride?
The cabin, which comes stocked with basic amenities such as kitchen utensils, pots and enough beds to sleep six, sits just above the West Fork of the Black River, and it lacks a shower or a tub. "That was done by design, because we do haul our water," says Rick Davalos, a ranger for the Apache-Sitgreaves National Forests. "But we've had no complaints about it." 
Talk about good, old-fashioned roughin' it. 
Still, there are creature comforts such as running water, a flushable toilet, a stove and a refrigerator. If you decide to stay at Caldwell Cabin, make sure you do one thing before you hit the sack: Look up. "There are no other lights in the area," Davalos says. "It's one of the best stargazing areas — you've never seen so many stars."
Information: Alpine Ranger District, 928-339-5000 or fs.usda.gov/asnf (general information); recreation.gov (reservations)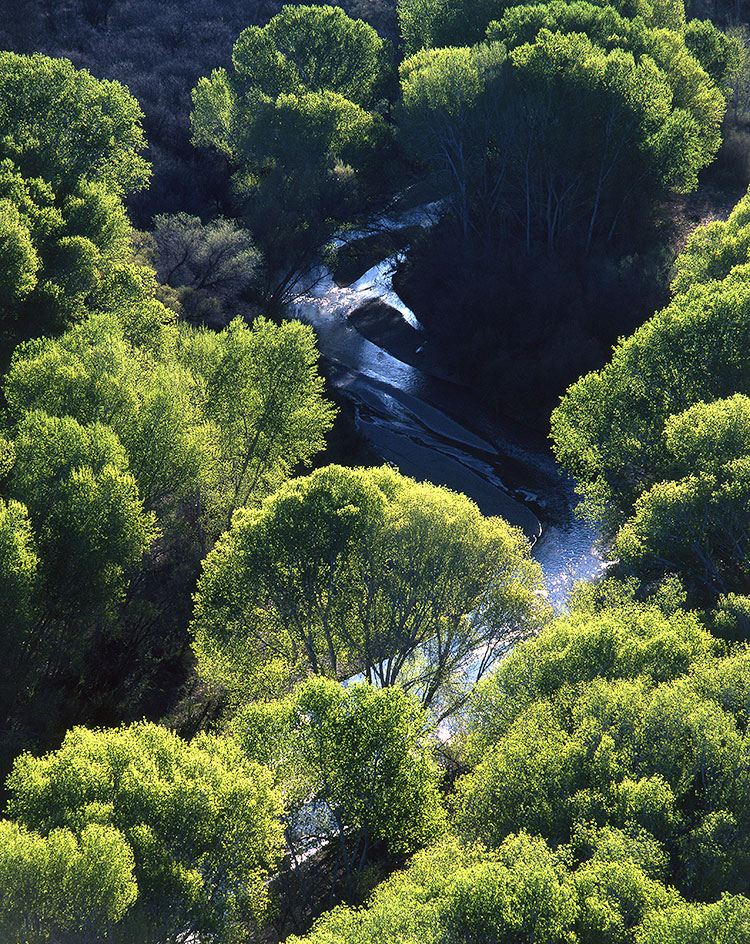 Volunteer on the San Pedro River
Available Slots: 120 people per year (approximate)
Every June, The Nature Conservancy, along with volunteers of all ages and from all walks of life, wet- and dry-maps the flow of the San Pedro River in Southern Arizona. "This is participatory science at its best," says Holly Richter, TNC's Arizona director of conservation. "It connects people to this river in a real way." 
Last year, volunteers mapped more than 270 miles of the river basin to determine where water was present. This invaluable information, obtained on the same weekend each year, helps TNC and its partners understand and determine where restoration and conservation projects need to happen.
Volunteers such as Ted Mouras wade waist-deep in water or trek through the rich riparian area with their handheld GPS devices. "What more could you ask for on a summer's day?" he asks. But this kind of surveying is more than just "citizen science." It's a chance to commune with Mother Nature. Yes, the work is time-consuming and exhausting, but there's a reason Mouras and other volunteers come back year after year. 
"Walking along its banks during the hottest and driest time of year," Mouras says, "one sees just how close we are to losing this desert river." 
Information: The Nature Conservancy, nature.org/arizona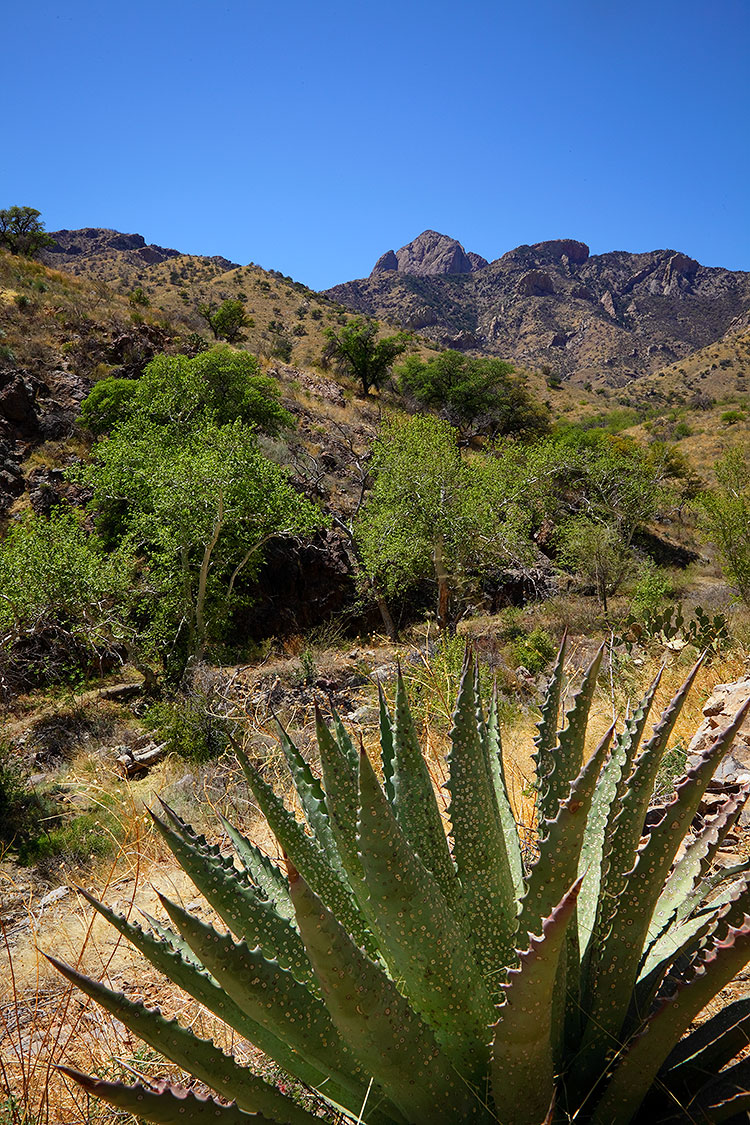 Hike Into Brown Canyon (Buenos Aires National Wildlife Refuge)
Available Slots: 144 people per year (public hikes)
Brown Canyon is about as far from the Grand Canyon as any canyon can get. Not only are they on opposite ends of the state, but their turnstiles also register very different numbers: The world-famous landmark up north gets about 4.5 million visitors a year, while Brown Canyon, the mostly unheard-of canyon down south, gets only a few hundred. That, of course, is by design. One is a national park intended for people; the other is located within Buenos Aires National Wildlife Refuge, a remote, 117,464-acre wonderland that protects several distinct groups of plants and animals, including the masked bobwhite — a rare quail that was extirpated from the United States and is now being reintroduced in the refuge. 
The quail and the semi-desert grasslands where they live are reason enough to visit the refuge, but the real draw is Brown Canyon, a beautiful riparian corridor that's open to the public, but on a very limited first-come, first-served basis. Guided hikes are held on the second and fourth Saturdays of each month from November through April. The cost is $5 per person, with a maximum of 12 people per weekend.
The hike, which begins at an elevation of 4,137 feet near the refuge's education center, follows a sycamore-lined creek that's surrounded by oaks, junipers, walnuts, piñon pines and the foothills of the Baboquivari Mountains — the westernmost "sky island" in Arizona. The lush riparian area along the creek makes an ideal habitat for Montezuma quail, as well as acorn quail, scaled quail and bobwhites — the preserve is the only place in North America with all four species of quail. 
Although the hike is relatively short (3.8 miles round-trip), the scenery along the way is spectacular, and it's punctuated at its apex by an impressive natural bridge — one of the highest in Arizona. If that's not enough enticement, here's a little secret: A short scramble under the bridge and over some boulders leads to a lush, mossy area where you might find columbines growing in April. They're rare and especially beautiful, like the hike that leads up to them.
Information: Buenos Aires National Wildlife Refuge, 520-823-4251 or fws.gov/refuge/buenos_aires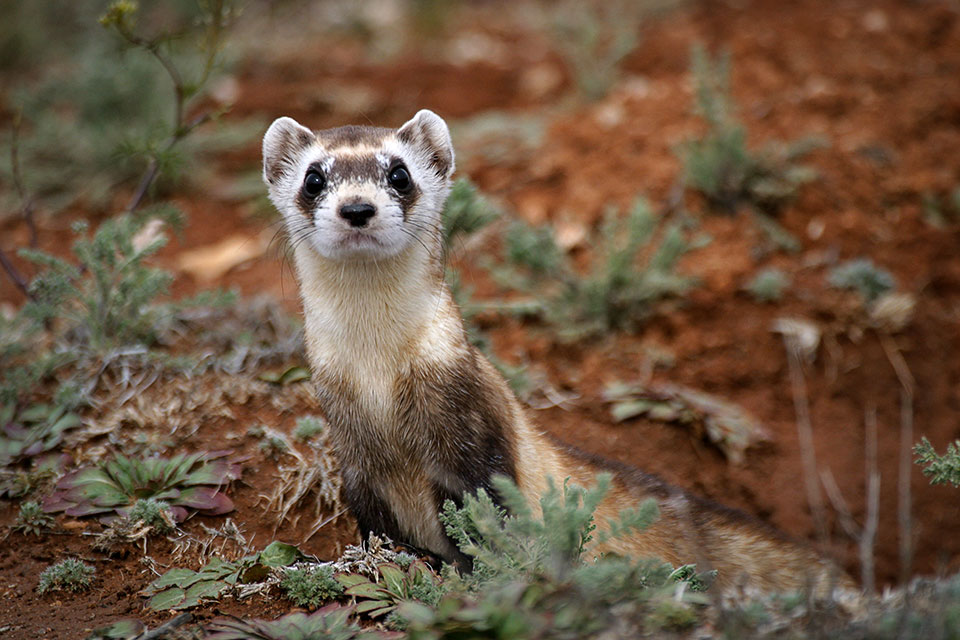 Track Black-Footed Ferrets in Aubrey Valley
Available Slots: 400 people per year (approximate)
The deck is stacked against the black-footed ferret, a member of the weasel family whose range once covered much of the western United States. The species eats prairie dogs, and it uses prairie dog burrows for shelter and raising its young. Thus, as prairie dogs have increasingly been viewed as pests and exterminated, ferret populations have dwindled. The black-footed ferret's low reproductive rate (one kit per year) and short lifespan (a year or so in the wild, according to some estimates) haven't helped, either.
Declared extinct in the wild in the 1980s, the species has been reintroduced in several small, tightly controlled locations around the country. One of those is Aubrey Valley, along Historic Route 66 in Northwestern Arizona. The Arizona Game and Fish Department brought black-footed ferrets to the area in 1996 and monitors them throughout the year. And you can lend a hand.
At spring and fall events, Game and Fish tracks the ferrets by "spotlighting" them. Volunteers point high-powered lights at the ferrets' burrows, causing the animals' emerald-green eyes to shine. Once a ferret is spotted, the department sets a trap outside that burrow, captures the animal to determine whether it's wild-born or captive-bred, vaccinates it, and puts it back. In doing so, Game and Fish can determine how fast the ferrets are reproducing and how many have survived the winter.
Becoming a spotlighter isn't for the decaffeinated: Game and Fish asks that you be able to stay alert and attentive from sunset to sunrise. You'll also need to learn to use a handheld GPS unit, but the department goes over that and other details of the experience in a training class for volunteers. If you're up to the challenge, this could be your only chance to see one of Arizona's most elusive creatures outside a zoo.
Information: Arizona Game and Fish Department, 928-422-0155 or azgfd.gov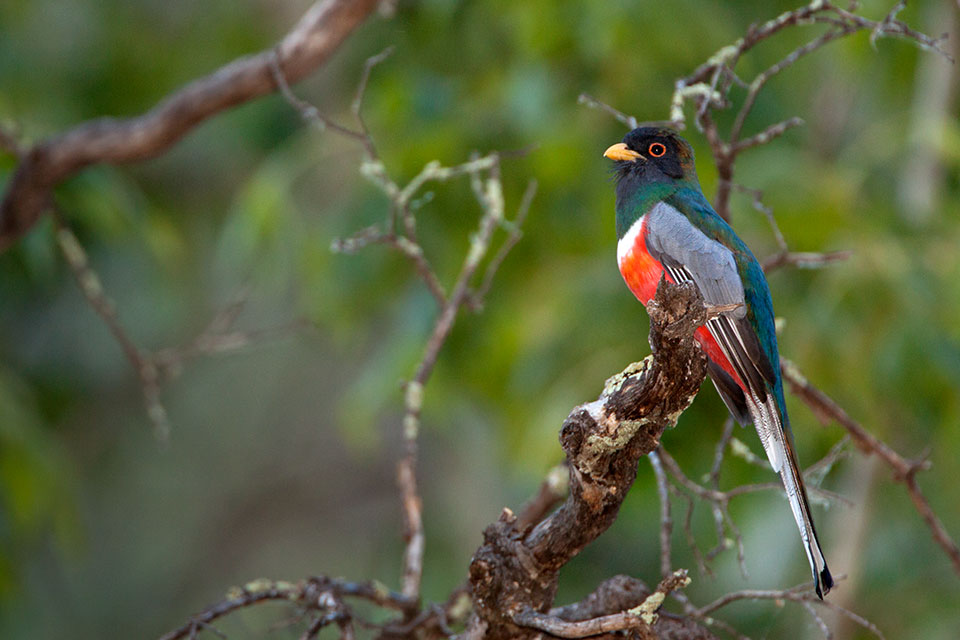 Search for Rare Birds in the Chiricahua Mountains
Available Slots: 30 people per year (three events)
Every April, birders flock to the Chiricahua Mountains in Southeastern Arizona, clutching life lists and hoping for a glimpse of tropical migrants and the 17 or so signature species of Arizona's "sky islands." But only a lucky handful score a spot on one of two spring birding tours offered by the Southwestern Research Station in Portal. Timed to ensure the arrival of the elegant trogon, these popular six-night tours are limited to 10 people and fill up quickly. 
Participants have spotted as many as 165 species on a tour, says birding guide P.D. Hulce. And in recent years, migrants rarely seen in the U.S. have been spotted in the area, including the first U.S. sighting of a grey-collared becard. 
Spots on the earliest tour are most coveted, because it's the last chance to see the Mexican species that winter in the U.S. But if you don't snag a spot on a spring tour, don't despair. September's naturalist tour doesn't fill up as quickly and offers its own rewards. It's the best chance to see white-eared and Berylline hummingbirds, three or four species of butterflies that take flight only in fall, and as many as 100 species of flowering plants.
"To me, September is one of the best months to come here," says Dawn Wilson, the station's director. "It's still birds, and great birds, but it's got all sorts of other things going for it."
Information: Southwestern Research Station, 520-558-2396 or research.amnh.org/swrs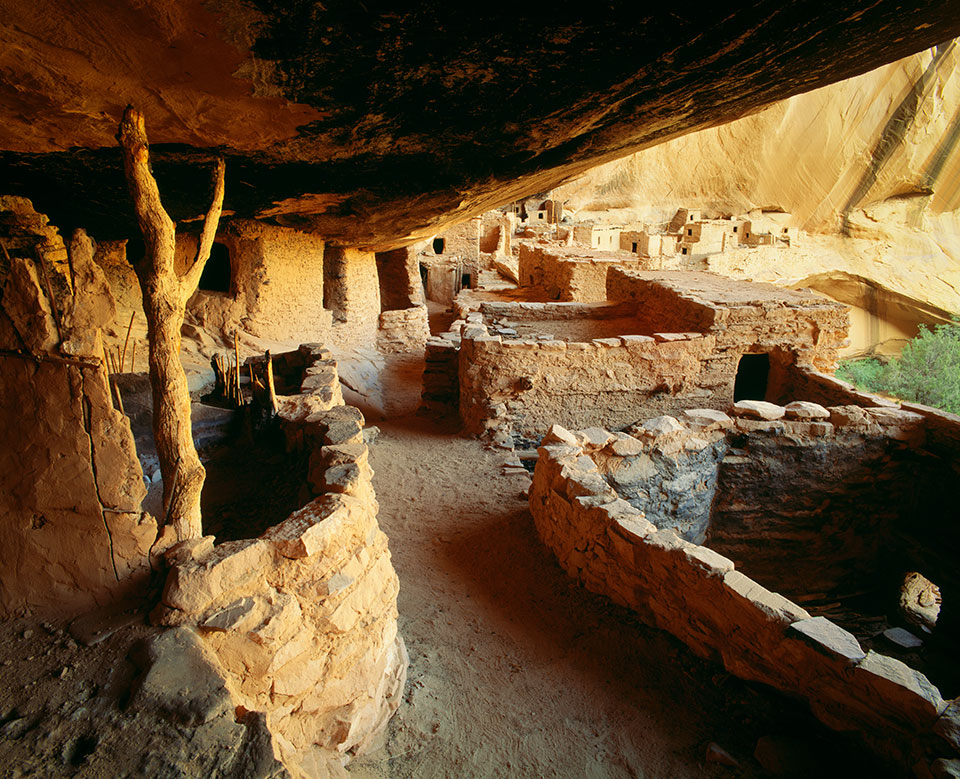 Hike to Keet Seel at Navajo National Monument
Available Slots: 20 people per day, late May through early September
Note: This hike is currently unavailable due to COVID-19. Visit the monument's website for the latest information.
Reaching Keet Seel, one of the best-preserved Anasazi cliff dwellings in the Southwest, will push you to your limits. And then some. 
The easy part of this hike involves securing your reservation and obtaining a backcountry permit — it's free — at Navajo National Monument, which is in Northeastern Arizona at an elevation of 7,300 feet. The park allows only 20 people per day to attempt the grueling 17-mile round-trip hike, which drops 1,000 feet into Tsegi Canyon. As you descend, temperatures can climb as much as 15 degrees, making it a demanding haul, especially for novice hikers. Fortunately, there's some relief when you cross the ankle-deep Keet Seel Creek. As you make your way through this ancient land, stay sharp. Like a scene from an Indiana Jones movie, you'll need to watch out for quicksand. And snakes. According to Reg Saner, author of the book Reaching Keet Seel, "Four miles along and you stop noticing snake tracks on the sand of side gullies." 
Once you reach Keet Seel, contact the ranger station to schedule your tour of this archaeological wonder. Although this might sound like an inconvenience, there is a reason. It's a culturally sensitive area and a place that's worthy of our respect. Almost everything at Keet Seel, which means "broken potsherds everywhere," has remained intact — including the pottery shards, which are, literally, everywhere. 
So, what's it like to glimpse a site like this? Saner describes it like this: "It makes your pulse quicken with the excitement of a Spaniard laying eyes on the golden city of Cibola."
Information: Navajo National Monument, 928-672-2700 or nps.gov/nava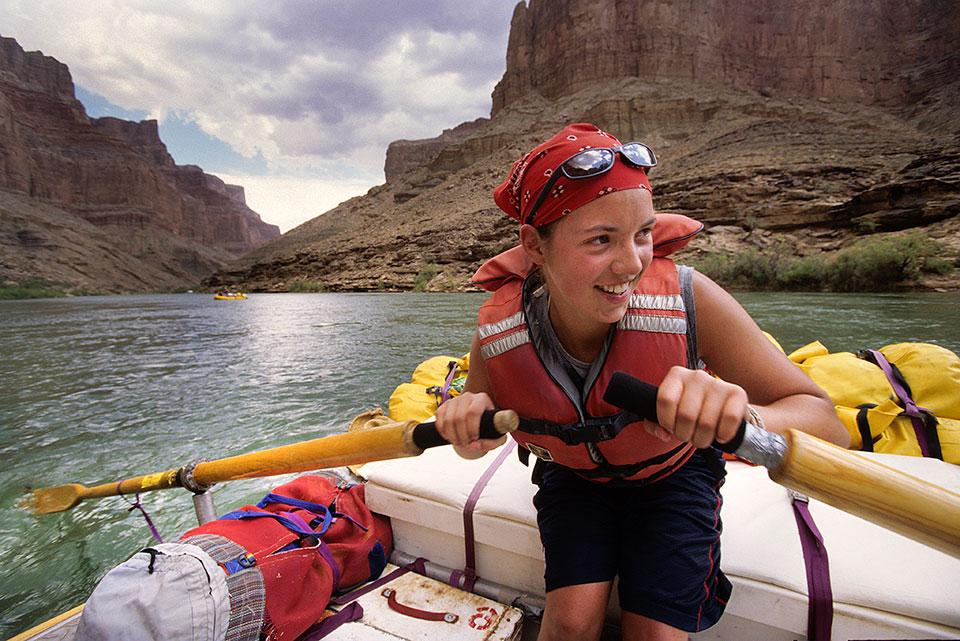 Raft the Grand Canyon (private permits)
Available Slots: 503 launches per year
Even if you're going on a professionally guided trip, rafting the Colorado River through the Grand Canyon isn't easy. While there are more than a dozen companies taking people down the river, those trips often must be reserved years in advance. But what if you're a seasoned river runner and you want to tackle the Colorado on your own?
In that case, your road to the rapids gets even more challenging.
The National Park Service previously used a waiting list to award noncommercial, or "private," rafting spots, but in 2006, it switched to a weighted lottery to assign the spots. It costs $25 to enter the main lottery, which is in February of the preceding year. Follow-up lotteries occur later to fill any remaining open spots. 
The "weighted" aspect of the process boils down to this: The more years you enter the lottery but don't win a spot, the more chances you'll have the next year you enter. The intent is to give priority to those who haven't yet been lucky enough to experience a run through the Canyon.
The Park Service allows about 500 private launches per year, and in 2012, more than 3,600 people entered the lottery. Given those odds, you can increase your chances by entering every year and aiming for the winter months, which tend to have the lowest demand. You can't win if you don't play. And this prize is a real jackpot.
Information: Grand Canyon National Park River Permits Office, 800-959-9164 or nps.gov/grca