To say that the past two years have been hard on local businesses would be a colossal understatement. We lost so many of our favorite places, including Phoenix Public Market, but so many still remain And as we move into the holiday season, we encourage you to shop local, whether you're planning a Thanksgiving feast, looking for an interesting gift or just wanting to help out. We have some suggestions.
Welcome to Holbrook, the sake capital of America! Sort of. Although this Historic Route 66 and railroad town has never been known as the Hokkaido of the high desert, master brewer Atsuo...
Designated wilderness is described as those places where "the earth and its community of life are untrammeled by man, where man himself is a visitor who does not remain." In Arizona, we're fortunate...
Local Favorite: Urban Cookies
Local Favorite: Kettle Heroes
Local Favorite: Wood Evolution
Local Favorite: Fossil Outdoor
It's a Monday afternoon in August 2020, and rain is hitting the Black River in drops as big as bullets. Willows choke the trail that leads to the river. On the slope across the water, the grass and ferns and adolescent aspen trees drink. They drink because the summer has been viciously dry. Rain is relief to this elegiac landscape.
The ponderosa pines, however, those that line the ridge above the aspens, are nearly a decade dead. They are but some of the charred remains of the Wallow Fire, which burned more than 538,000 acres in the forests of Eastern Arizona and Western New Mexico from May 29 to July 8, 2011. Still, those ponderosas drink on this day, if only because they are upright still, unfelled by the wind that carried the fire and the watery erosion that followed it.
Science tells us that fire is both an end and a beginning, that it is destructive and beautifying. Death. Rebirth. To some, fire is biblical in its stories of both rage and redemption.
There is perhaps no better illustration of this, scientifically or philosophically, than the landscape...
Continue Reading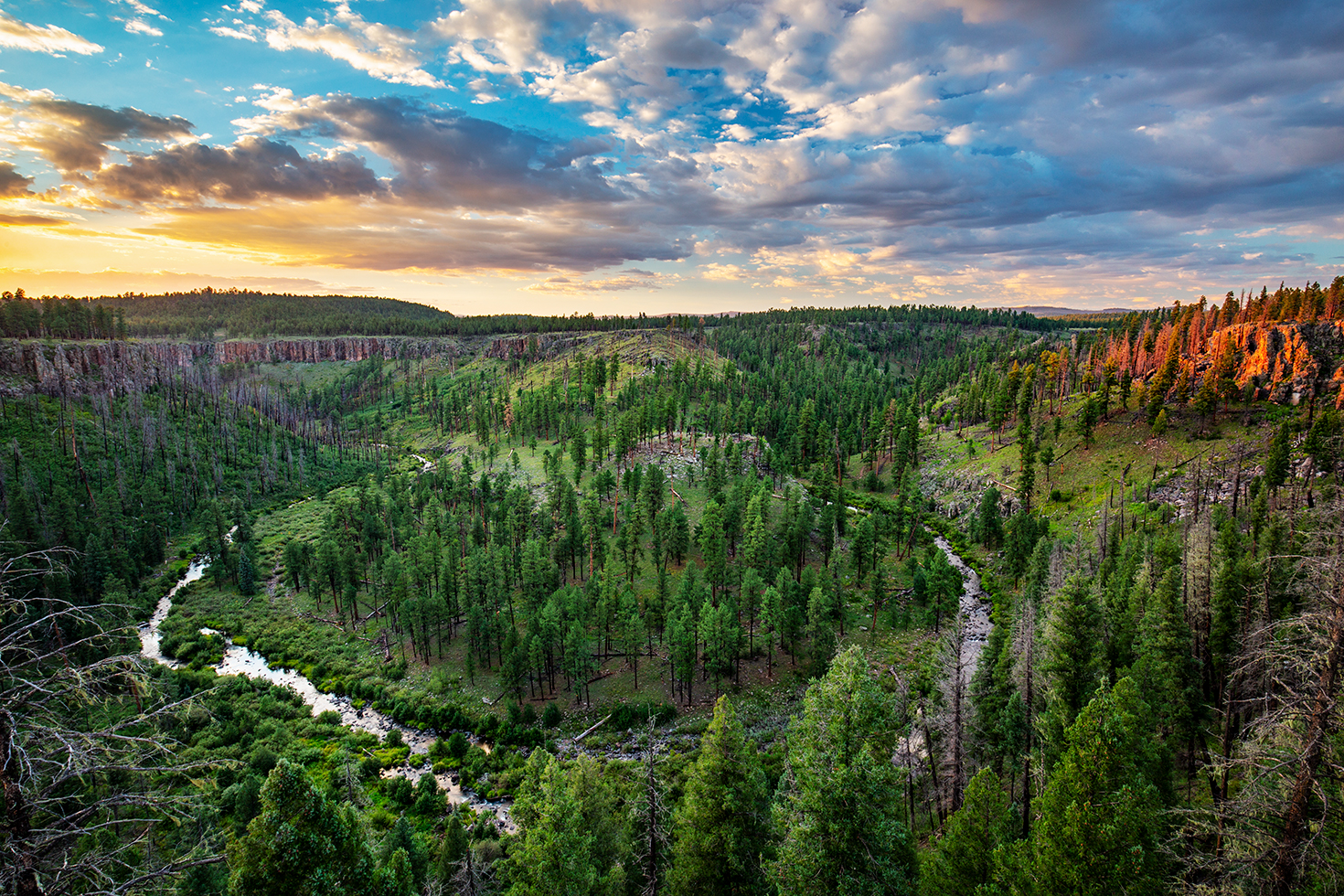 History, Nature & Culture