There are many scenic back roads in the White Mountains. One of our favorites is Forest Road 116, which winds along the West Fork of the Black River and up toward Big Lake. It's not the only road, though. There's an entire network in the woods that leads to some of the most beautiful places in Arizona.
Jim Andrus (pictured) has a lot of stuff. So much that it fills cabinets and rooms, display cases and counters, closet shelves and several drawers, a sprawling front yard and a porch, too...
From an East Camelback Road Airbnb, I drive to Van Buren Street in Phoenix to see Douglas Towne, a writer and preservationist with the Society for Commercial Archeology. Before freeways, Van Buren...
Local Favorite: Silver and Cedar
Local Favorite: Patisserie Jacqui
Local Favorite: Amadio Ranch
Local Favorite: Verde Valley Bicycle Company
We were camped in a narrow corridor of black cliffs that actually felt like a box, but it hardly felt claustrophobic. A whisper of breeze carried the rich, muddy scent of the river. Wispy clouds turned orange over a narrow slice of sky as daylight slowly filled the atmosphere. A cacophony of birdsong emanated from a curtain of greenery behind camp, building in intensity along with the coming light. It all felt very tropical.
Three of us — Melanie Bell, a university biostatistics professor; her husband, photographer Bill Hatcher; and I — had convened at the Gila River without any visions of a tropical getaway. This was a desert river, and that title in itself was sort of an oxymoron, so we didn't know what to expect. I hadn't floated the Gila in decades, and that was on the receding waters of a flood, when the restless river roiled across its wide bed, filling the canyon bottom, covering the bushes and some of the trees, swiftly ushering me through a wide desert landscape — or so I recalled. This time was bound to be different. When I left my house in Flagstaff, the Gila...
Continue Reading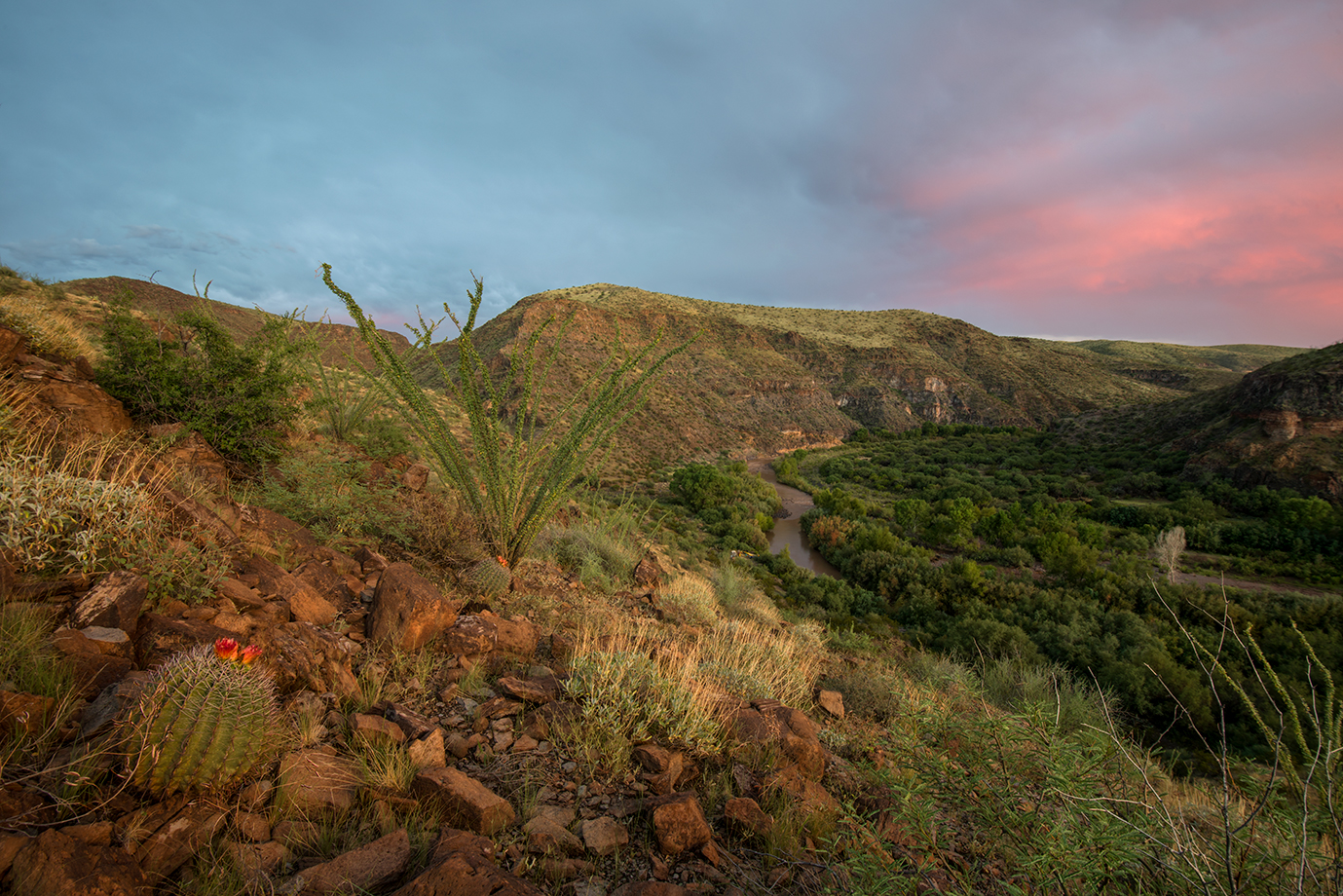 History, Nature & Culture