This morning, I walked through a grove of winter aspens. Bare branches offered no shimmering summer green, no quivering, iridescent autumn gold. But no season can remove the trees' dark eyes. Framed by arching eyebrows, communicative as the eyebrows on a human face, the aspens' eyes are always watching. Are the trees waiting for some sort of word? What word will satisfy a tree? I've been reading a lot, lately, about how trees communicate. Nowhere, though, has anyone mentioned the eyes of...
"From the texts of the early writers to that of contemporaries, from the temples of the Mediterranean Sea to the fanciful designs of coats of arms, the phoenix bird, described in different ways,...
I call her the grandmother tree. She lives near the top of Mars Hill in Flagstaff, on a slope well away from established trails. Far bigger than any other ponderosa pine around, she is about 150...
Local Favorite: Pinetop Olive Oil
Local Favorite: Boyer Bakery
Local Favorite: Straw and Wool
Indian Gardens Cafe and Market
Local Favorite: Canyon Coolers
 "Live bait." 
That's what today's training is called. More properly, "tethered rescue" — an advanced swift-water technique for rescuing unresponsive victims from whitewater situations. The rescuer swims aggressively into fast-moving water in a specialized life jacket, tethered by a rope to a second rescuer on shore. The swimmer catches the victim and is swung back to shore by their partner. If anything goes haywire, the rescuer can pull a quick-release ripcord, be free of the tethering rope and move on to Plan B. It's complicated, it's tricky, and if you haven't trained to do it, it's dangerous. But it's also incredibly effective, so we practice it. Over and over and over.
We're on a guide-training trip with Canyon Explorations and Canyoneers, two of the dozen or so Grand Canyon river operators. Swift-water training is but one of many fields we're covering: geology, biology and archaeology...
Continue Reading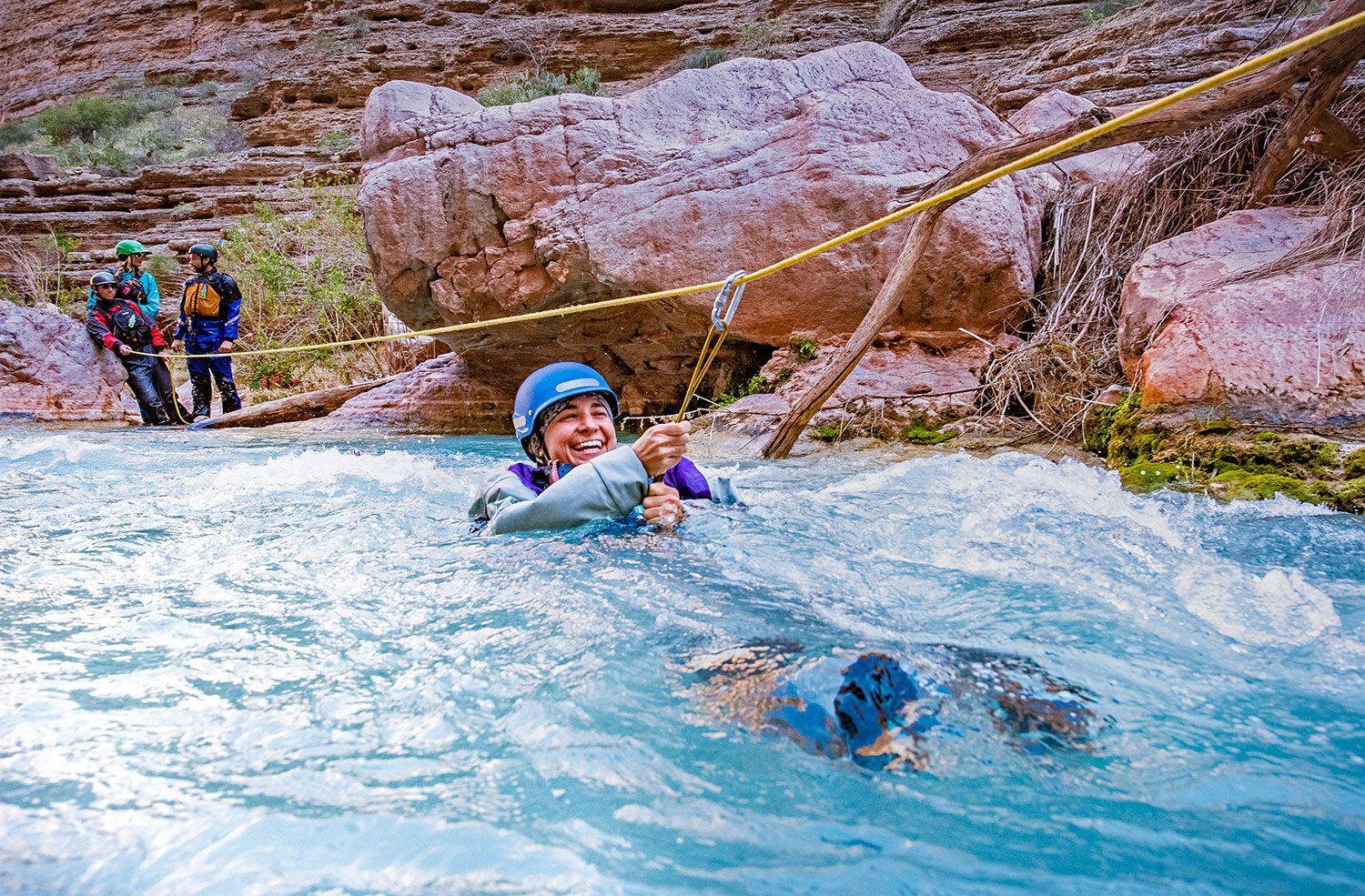 History, Nature & Culture