It was a cool, calm morning in June 1972. The sun had not yet risen behind the mesas that sit to the east of one of my family's many homesteads on the Navajo Nation, a place we call Tsézhin Nideeshgiizhí. My maternal uncles Christopher Kady and one of his younger brothers, Irvin Kady, were preparing to herd just over 100 head of sheep and ...
I find Ernie Adams, signature green Fire King coffee mug in hand, at the Dwarf Car Museum when I arrive. Adams recently turned 82 but looks much younger, his 6-foot frame nearly as lean as in...
Do bees dream? That's something Tucson-based pollination ecologist Stephen Buchmann likes to ponder. After more than four decades studying bee biology, he's learned the insects likely have a...
Local Favorite: Verde Valley Bicycle Company
Local Favorite: Cider Corps
Local Favorite: Little Toro Designs
Editor's Note: This article was originally published in the September 1985 issue of Arizona Highways.
---
WE BED DOWN IN DAN SADDLE where the world of oak meets the world of pine. A big alligator juniper anchors the camp. At 6,000 feet a soft breeze slips through the slot between the big canyons that rake the north flanks of the Santa Catalinas. At midnight a deer minces across the moonstruck meadow. Just over the main ridge of the range, a half-million people live — sprawling across the Santa Cruz Valley in the city of Tucson. That does not matter here. We have walked more than ten miles since dawn and have seen no one.
The mountain offers a loneliness of form. At sunset the range sinks into blades of color. Light pours across the slopes; the greens bite the golds; the blues seep into a growing blackness. On the ground near my head a bird thrashes, its rust sides throbbing against the carpet of brown oak leaves. The failing rays caress Cañada del Oro just to the west as the green gouge slides off the peaks and into the brown desert...
Continue Reading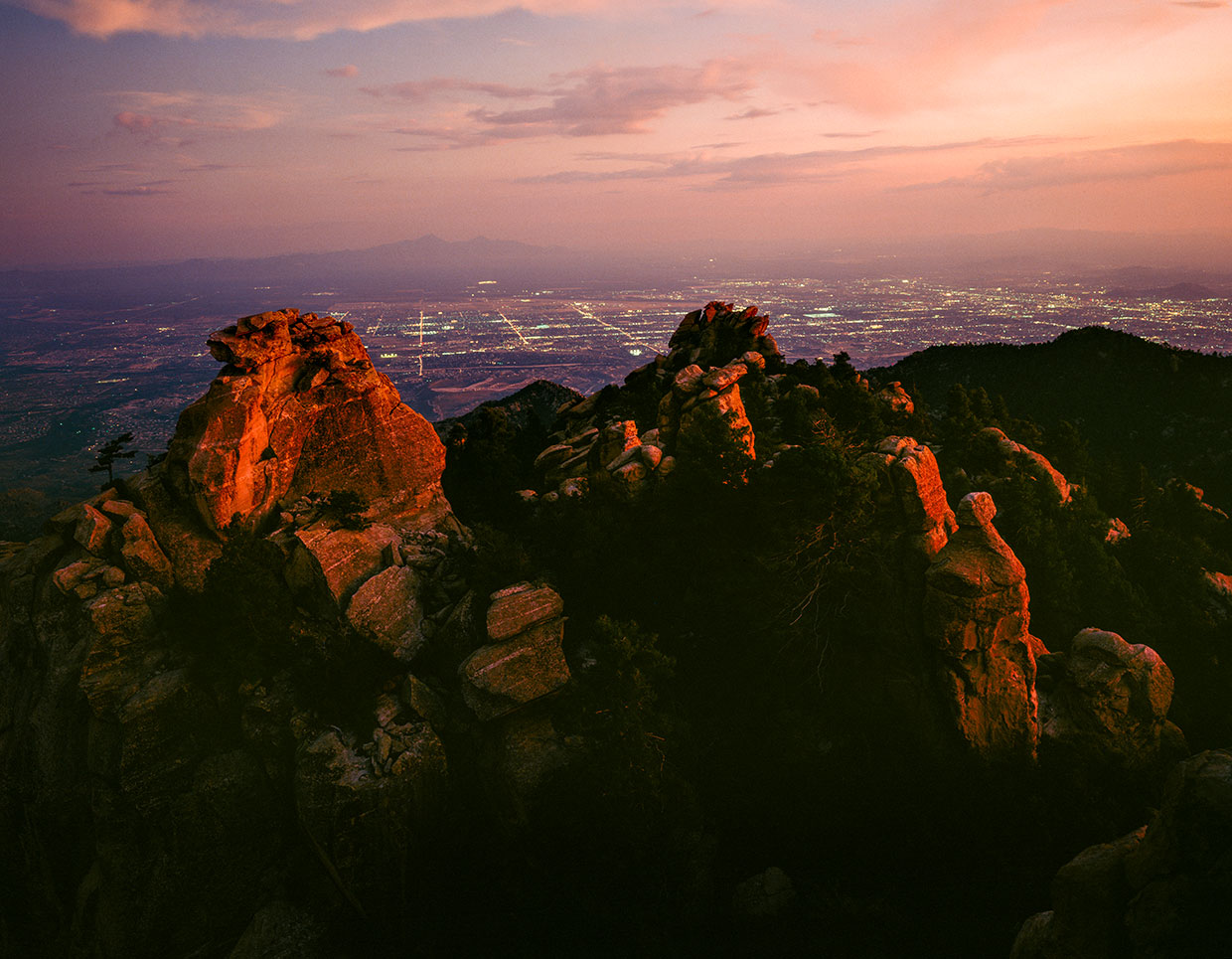 History, Nature & Culture