I have klatarismenophobia.  I hadn't heard of it, either. But it turns out there's a name for the irrational fear of getting a flat tire. For me, the roots aren't hard to trace: In the summer of 2019, while researching a book about ghost towns, I punctured a tire on a remote stretch of dirt road in 113-degree heat. I changed the tire and...
Vast and flat, Southeastern Arizona's Sulphur Springs Valley stretches for 65 miles, from its northwest section along the Galiuro and Piñaleno mountains to its southeast end just west of the...
Summer on the Arizona Strip means the occasional promise of a dark, vast, gray sea. Monsoon storms brew in the atmosphere over the Vermilion Cliffs, then sweep and crash and gain steam as they roll...
Local Favorite: Cutino Sauce Co
Local Favorite: Pinetop Olive Oil
Local Favorite: Boyer Bakery
Local Favorite: Straw and Wool
The rapid we started with this morning gave us to understand the character of the day's run. It was a wild one. The boats labored hard but came out all right. The waves were frightful and, had any of the boats shipped a sea, it would have been her last for there was no still water below. We ran a wild race for about two miles, first pulling right, then left, now to avoid the waves and now to escape the bowlders, sometimes half full of water and as soon as a little could be thrown out it was replaced by double the quantity. Our heavy boat ran past the lead boat and we dashed on alone, whirling and rushing like the wind.
 — George Bradley, Powell Expedition, August 19, 1869
---
One hundred fifty years ago, Major John Wesley Powell and five other battered, half-starved mountain men floated out the foot of the Grand Canyon. Powell brought the first detailed descriptions of the canyons of the Colorado River to the public, having descended the entirety of the river in wooden boats. He was lucky to have survived.
Running rapids...
Continue Reading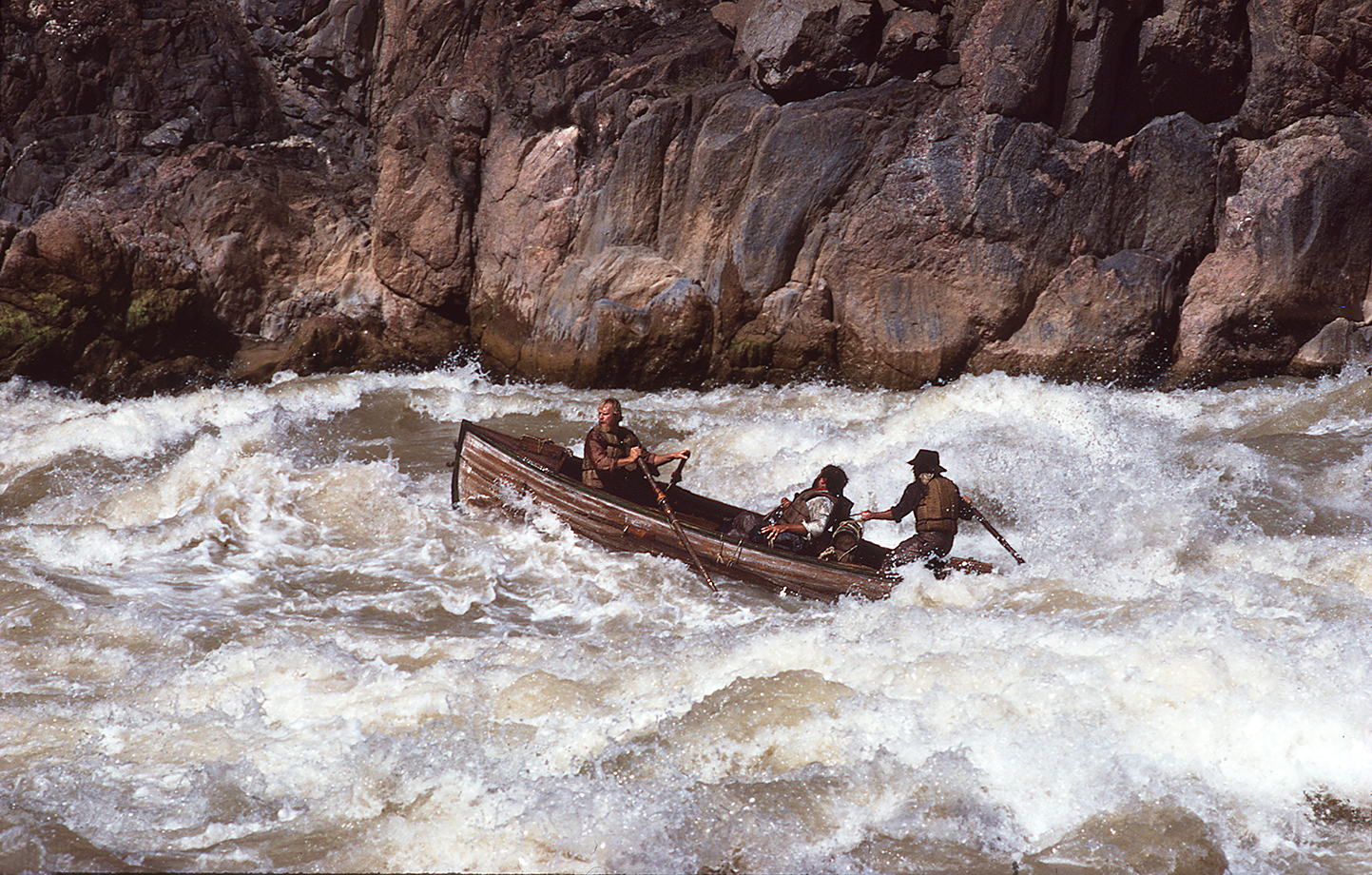 History, Nature & Culture